Being adventurous is something that many people associate with taking unnecessary risks. Well, it does not always have to be the case. You can be adventurous and yet logical in the way you act and the decisions you make.
This is even how it is supposed to be. Being adventurous is in fact a worthy quality. It does not only benefit you but everyone around as you make their time worth it.
People are faced with different issues that bother them and could make good use of someone that will lighten up their mood. The good news is that everyone can be adventurous. Even the most reserved and introverted among us can show this tendency well enough with the right guidance.
So, let us talk about guidance that will help us be reasonably adventurous. We will do this by discussing the benefits of using adventure-packed family challenge books and kits. We will pay more attention to using these books and kits in family gatherings.
Considering the need to strengthen the existing bond in your family, we strongly advise that you do not make light of this information as it can help way more than you think.
What Are Adventure Family Challenge Books and Kits?
These are specially made books and kits that are filled with suitable adventure games and healthy challenges for families. The authors and people behind the making of the book take note of things that happen in families and come up with games and challenges to spice things up.
These people also add some form of healthy suspense sometimes. For instance, family members may have to scratch a seal before they get their assignment.
This is so that the participants do not end up turning down the game or task for another. You can click here for more information on this subject.
How Adventure Filled Family Challenge Books can Help Families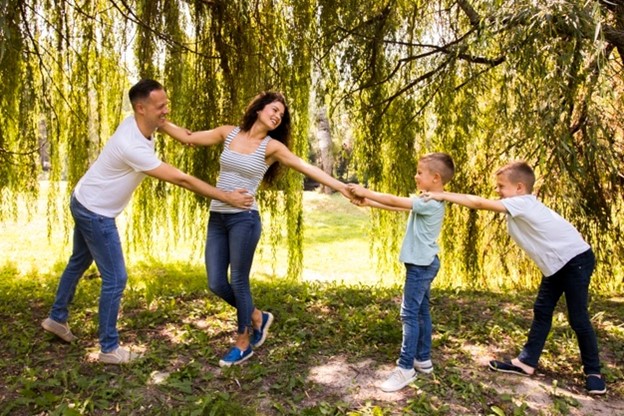 Family is everything. This ageless institution is the bedrock of society. The fate of society is dependent on the happenings in families.
This is why we should all be committed to making sure things go well in our families. It also means that we have to invest in our happiness if need be. One of the ways to do this is by making the most of adventure-filled family challenge books as they help in the following ways:
It Lightens Up the Atmosphere
For the most part, the truth is that various age groups in families are engrossed with living their lives. The parents are busy chasing their careers, children are engrossed with school work, and everyone gradually becomes distant from others.
Well, taking out the time to deliberately use these books and kits can help a lot. One of the key things that will be achieved is a lightened atmosphere.
And just so you know, studies have shown how people perform better in other life areas when they have given time to having fun (responsibly). This explains the benefits of having fun and why we must all set aside time to do this. Well, the games and challenges in these books and kits help users achieve the benefits of having fun.
Bridges the Generational Gap
Like it or not, you are going to be faced with the reality of a generational gap crisis, especially as a parent. This is particularly when your kids reach the teenage milestone and start showing signs of their need for independence.
As a result, you are not going to see eye to eye on some issues unless you all are not real with each other. For such times, you could make good use of something everyone will agree on. Well, everyone can agree on the excitement that comes with joint participation in these games.
It might interest you to know that the authors and people that come up with these books and kits put in a lot. They incorporate activities that will help bridge the generational gap and will be fun for everyone. This is regardless of the age of the participants. So, our grandpa's and ma's, kids of all age grades, parents, and everyone at large can make the most of it.
Lessens the Burdens Caused by Social Media and the Internet
Social media and the internet at large have helped in several ways. So, we are not disputing the fact that it is a good initiative.
However, the great things they have to offer have come at some costs. One of them is a dwindling bond among families.
Many families spend little or no time bonding together and sharing memories because everyone (especially the kids) is busy hitting their mobile keypads and doing other things. For more information about social media and the internet's negative impact on families, you can visit: https://thebig98.iheart.com/featured/battle/content/2017-01-23-social-media-could-be-ruining-family
Well, we have gathered that since everyone in the family would like what these books and kits have to offer, it could do its bit in correcting the damage social media and the internet is causing families. So, you might want to make the most of it for this reason.
Conclusion
Family means a lot which is why we should be willing to commit to the betterment of our families. We have discussed how investing and using adventure family challenge books and kits can be of great help. For this reason, we advise that you make the most of it but ensure you get the right one.