We all know that coffee is one of the most popular drinks in the world and that there are millions of different ways to enjoy it. But did you know that your cup of coffee can also be a perfect match for your personality? That's right, there is such a thing as a coffee personality test and we're here to tell you all about it! So, what is a coffee personality test? Basically, it's a quiz that will help you determine which type of coffee drinker you are. There are five main types of coffee drinkers, each with its own unique set of characteristics. Take the quiz below to find out which type of coffee drinker you are!
Type 1: The Black Coffee Drinker
Do you like to keep things simple? Not over-complicating things? Then you probably take your coffee black. You're a no-nonsense type of person who values simplicity. You're probably also someone who's highly independent and doesn't need anyone else's approval to enjoy their cup of joe.
Of course, for a drink so simple you don't need to buy out each day, so you most probably have your own espresso machine at home. However, what you might not know is that espresso machines come in all different sizes and makes, with different functionalities. For example, the different kinds of boilers that espresso machines have include a single boiler, a double boiler, or a heat exchanger. Heat exchange boilers are the most common type found in espresso machines. They're designed to maintain a consistent temperature, so they're perfect for beginners. A single boiler is a type of espresso machine that heats the water to brewing temperature and then uses that same water to steam milk for frothing. A double boiler, on the other hand, has two chambers where water is heated separately from the milk. This means that you can steam milk while brewing coffee simultaneously, which makes for a faster and smoother espresso-making process.
Each boiler type comes with its pros and cons, so it's important to do extensive research before purchasing your coffee machine so that you make sure you're getting the right one for you and your coffee personality! We all know how important that first-morning cup is to you, so don't let a below-par espresso machine sabotage that.
As you'll most likely be aware, the typical menu for black coffee beverages includes:
Not exactly lavish, but that's exactly how you people like it! If you haven't already, you could also try a more unique black coffee drink like Ethiopian Coffee if you fancy something a bit bolder and stronger.
Type 2: The Cream and Sugar Drinker
If you're a coffee with cream and sugar person, then you're likely a more easygoing and relaxed individual. You're someone who enjoys the sweeter things in life and doesn't mind indulging every once in a while. Therefore, cream or sweetener in your coffee is an absolute staple. You may also be someone who is more social than others and enjoys being around people! Some of the best drink recommendations for you to try, if you haven't already, include:
Cinnamon Dolce Latte: For the fall season, this drink is perfect. It has all the warm and cozy spices that make you feel like you're drinking a big hug. The addition of cream to this beverage just makes it that much more delicious.
Pumpkin Spice Latte: Another great fall drink! This one is for all the pumpkin spice lovers out there. It's basically like pumpkin pie in a cup and what could be better than that? The added benefit of cream makes it extra luscious and irresistible.
Caramel Macchiato: A classic drink that never gets old. It's the perfect combination of sweet and savory with its caramel and espresso flavors. The addition of cream just takes it to the next level.
Hazelnut Latte: This drink is for all Nutella lovers out there. It's a delicious mix of hazelnut and coffee flavors that will make you feel like you're drinking a liquid version of the popular chocolate hazelnut spread. And, of course, the addition of cream makes it even better.
So, if you're the type of person who takes their coffee with cream and sugar, then these are some of the best drink recommendations for you to try! Enjoy!
Type 3: The Flavored Coffee Drinker
If you're the type of person who enjoys flavored coffee, then you are probably a more creative and unique individual. You're an adrenaline junkie, someone who is always looking for new and exciting things to try and loves to experiment. You might also be someone who is more open-minded than others and enjoys learning about new cultures and experiences. Some drink recommendations for you include:
Cold brew coffee with vanilla, hazelnut, or even chocolate
Iced coffee with a fruit infusion
Your usual cup with brown sugar, for a richer taste
Type 4: The Decaf Coffee Drinker
If you're the type of person who only drinks decaf coffee, then you are probably a very health-conscious individual. You're probably someone who is always looking for ways to improve their health and wellbeing. You may be the type of person who is always on the go and loves to stay active. You might also be someone who is very community-minded and likes to volunteer or donate your time to good causes. Whatever your reasons for choosing decaf coffee, we think it's a great choice. Along with all your favorite decaf coffee options, some of your other favorite beverages may include (and not be limited to):
Herbal teas
Green smoothies
Kombucha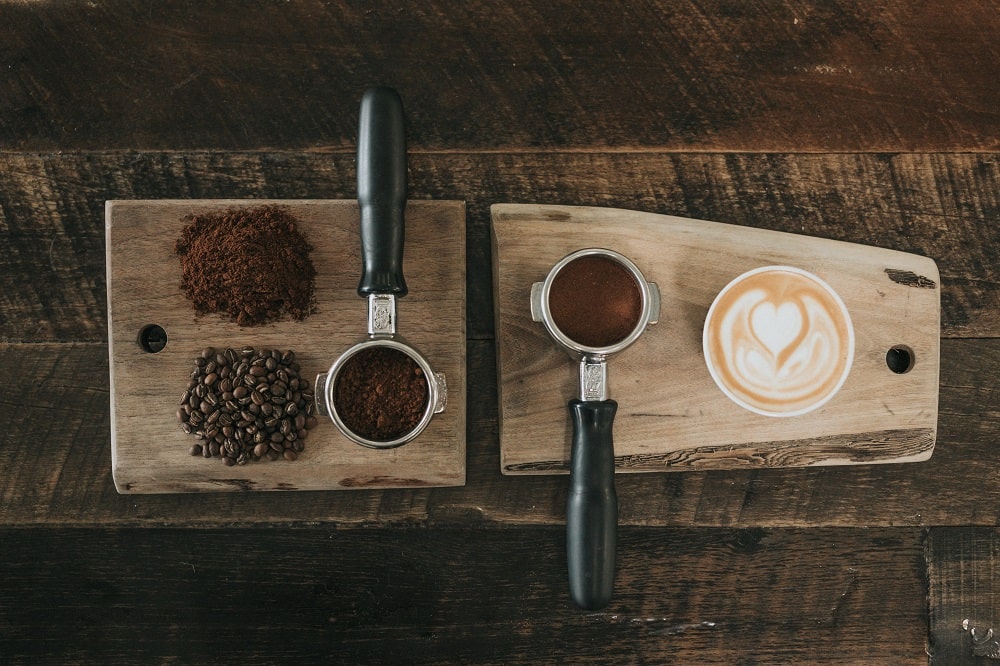 Type 5: The Oat Milk Obsessed
If you're on the oat milk hype and have no plans on getting off it anytime soon, you're clearly an animal lover and environmentalist – so kudos! And you're probably the type of person to use oat milk in your baked goods as well as beverages. You'll also most likely spend your weekends thrifting and trying the newest vegan restaurant in town. Drinks that arguably taste creamier and better with oat milk include:
Oat milk cappuccino
Oat milk latte
Oat milk cold brew
A Coffee A Day Keeps The Doctor Away
There you have it! A comprehensive guide to the different types of coffee drinkers out there. No matter which type you are, we hope you enjoy your cup of coffee just the way you like it. And remember, coffee machines come in all different shapes and sizes with different parts and functionalities, so whatever type of coffee drinker you are – make sure your coffee maker caters to you.