When shopping for gifts for kids, it can sometimes get overwhelming in two ways. Firstly, maybe your kids already have numerous objects to play and entertain themselves with. And secondly, perhaps you aren't sure if your child would love your gift or hate it and never touch it again. As you know, kids can get picky with presents, and they also tend to be vocal whenever they don't like an item in particular. What're more, the whole thing is even more challenging if you're shopping for someone else's kid!
The truth is, there are practically infinite ideas out there when it comes to gifts for kids. You may want to go for toys, books, games, or gadgets. But some factors that may influence your choice include the child's age, interests, and hobbies. If you're hunting for more ideas, then check out the list below for the best presents for kids in 2021.
Kids' Sewing Kit
Did you know that children can develop the hobby of sewing even from the age of four? You read that right. At that age, kids can already show interest in creating crafts through sewing. Once they finish a project, you can use the final product to decorate their room or show off their creation in your living room. With a sewing kit, they'll be able to sew everything from stuffed animals to purses to embroidery hoops.
Children's Riddle Books
Most kids can learn to read by the age of six and beyond. Once you're confident about their skills, it's the perfect time to introduce them to a good children's riddle book. Children aged nine and beyond can already exercise and stretch their minds by solving riddles, word plays, and other brainteasers. If they ever get stuck, such books provide hints to help them figure out the answer.
Children's Storybooks
Meanwhile, if your kids are still trying to learn how to read, you may have to save riddle books for later and give them easy-to-read storybooks instead. The Tower Bridge Cat children's book and other equally fun stories can help develop your child's reading skills and stimulate their imagination at the same time.
Dollhouse Playset
Another way to encourage your child to use their imagination is by letting them play with dollhouse playsets. Large toy playsets often come with intricately detailed pieces like buildings, animals, people, and other accessories. Through these, your kids will be able to develop their own ideas on how they want to arrange everything in the dollhouse. Playsets are perfect for kids aged five years old and above.
Nail Stamper Or Nail Salon Kit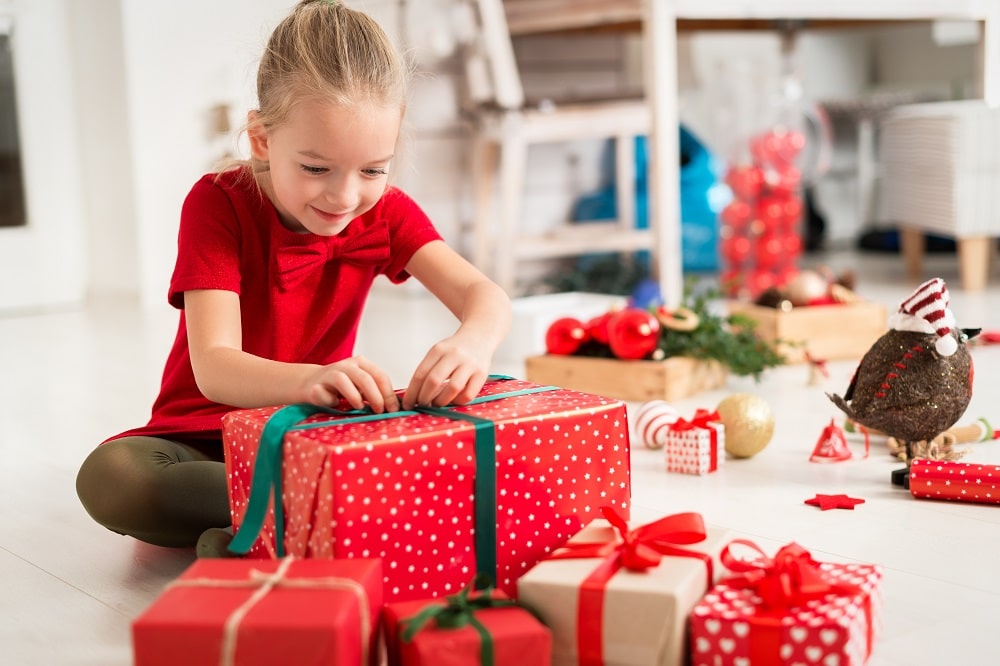 A do-it-yourself (DIY) nail salon kit is perfect for kids who love to style themselves. But since nail polish isn't recommended for children due to the substances in them, a nail stamper is a perfect alternative. With this, it'll be easier for your little fashionista to create customized manicures and stamp all kinds of designs on their nails. Don't worry as this is suitable for all nail sizes.
Baseball Bedding Set
If your child is passionate about baseball and everything else about the sport, they'll surely appreciate receiving a baseball bedding set. Even better, you can get them a bedding set featuring their favorite baseball player. A player duvet and pillowcase will make them love their bedroom even more.
Washable Coloring Playset
If you're looking for a coloring playset that won't require wasting loads of paper or toys, go for a washable scrub tub playset instead. After your kids have colored the blank toy figures, you can simply wash them with water and let your kids color them again. Sets typically include colored markers, colorable toys, a brush, and a scrub tub.
Kids' Shirts
Who can forget about this classic gift for kids? Regardless of your child's age, they'll surely feel excited when they receive clothes featuring their favorite superheroes or cartoon characters. If you want, you can also gift them shirts with their names on them.
Portable Karaoke Machine
There's no age limit for karaoke, so you can let your kids feel like they're at their own concert by giving them have their own portable karaoke machine. You can import songs through CDs, Bluetooth, USB cables, AUX cables, or RCA jacks. Plus, since your kids can carry this everywhere with them, they don't have to stay in their play area to have fun singing.
Floor Puzzles
Floor puzzles are perfect for kids who are only starting out with jigsaw puzzles. Go for options with only 24 pieces so it'll be easier for them to figure those out. But if you want to make it seem a bit more challenging, go for the big ones. Your kids will surely feel accomplished once they complete a huge floor puzzle.
Wrap-Up
The list above isn't exhaustive since there are so many other gift ideas out there for kids. But you can look into the ones mentioned if you lack the time to do a bit more research and pick the best present that'll fit your child's age and preferences.