The fall is such an exciting time for families with children, as there are so many fun activities to enjoy. It's the perfect time to encourage your child to explore nature and learn in a safe environment. With guidance, your child has the opportunity to expand their knowledge of the world and be better prepared for life and learning. Follow along for 10 fall activities that you and your child can add to your to-do list, which will build a foundation of life-learning.
Visit a Farm
Autumn is the perfect time to take a trip to the farm because of all the learning activities you can do. Whether it be an apple orchard, a pumpkin patch, or any other type of farm there is plenty of opportunity to learn. This is a perfect time to educate your child about the life cycle of some of their favorite plants while you harvest them together. During this time of the year a lot of farms become family destinations and have activities for everyone to enjoy, like hayrides, petting zoos, and corn mazes. Some might even have tours of how the farm works and runs. Visiting a farm can help to teach your children about science through the changing of the seasons. The opportunities to learn here are endlessly fun.
Take A Fall Hike
A great activity to do during the fall is to enjoy a beautiful hike, whether it's at a local nature preserve or a more intensive mountain trail. A fall hike is a great opportunity to learn about why the leaves change and how the animals in the forest prepare for winter. Some nature preserves even have learning centers where you can talk to professionals who have studied the exact hikes that you and your family are taking. These professionals will have some insight on what to look out for and some of the science accompanying you on your hike.
During your hike, you can collect leaves and take photos of the nature around you to study later. Consider creating a nature journal with your children to document what your senses are experiencing, then you can take it with you anytime you do outdoor activities during any season. Be sure to write down any questions you or your children may have and you can look them up later or watch a nature documentary on the topic. This is an excellent way to keep the learning going long after your walk is done.
Facilitate Volunteer Service
The fall is a wonderful time to teach your children about selflessness and kindness through the act of volunteering. Allow your children to think about some causes that may be important to them such as the planet, animals, or certain groups of people. Then, research some of the organizations your community has that serve in those areas. Assist your child throughout this process but encourage them to fully participate in the decision-making.
Once you've picked an organization that best supports your child's values, reach out to them and discover how you and your family can get involved.
Not only does volunteering build good character, but it also can provide a lot of really great life experiences and opportunities for learning. Some organizations might even provide some additional training needed to volunteer, which will increase the number of life skills they are learning throughout this experience. Allowing your child to volunteer for an organization that they picked out and are passionate about will only teach them more and encourage them to fully commit to the task. Many community organizations will take volunteers at a young age, but some might require adult supervision so be sure of the guidelines before sending your children alone.
Complete Fall Chores with Allowances
During the fall, there's plenty to do around the house that will ease your family's transition from fall to winter. This includes winterizing the garden, raking leaves, cleaning out the garage, closing the pool and so much more. Having children assist with chores in exchange for allowance, can teach them valuable life skills as well as money management. Determine certain chores that you need help with and reward your children throughout the season as you see fit. After all the chores have been completed, teach a lesson on money management by explaining the value of the money they've earned, and even head over to your local bank to set up a children's savings account. Most banks have savings accounts designed for children and young adults under the age of 18. These accounts allow both parents and kids to deposit money into, however the adult is seen as the owner of the account. Once the child turns 18, the account is fully transferred over into their name.
It's never too early to teach children the value of money, savings, and how to reach financial goals. While their goals may be small now, like purchasing a new toy or a trip to the movies, one day they'll need to understand more complex topics such as increasing their credit score or understanding how much house they can afford. Educating your child on these simpler financial topics at a young age and continuing it into adulthood will provide a seamless transition into these more complex topics. Additionally, touching on some of these more complex topics such as home buying will set them up for financial success in the future as they prepare for larger life goals. Rewarding chores with an allowance is the perfect way to introduce finances into your children's lives. These types of life skills are often neglected in traditional school curriculums so it's up to you to teach them all they need to know.
Bake a Fall Treat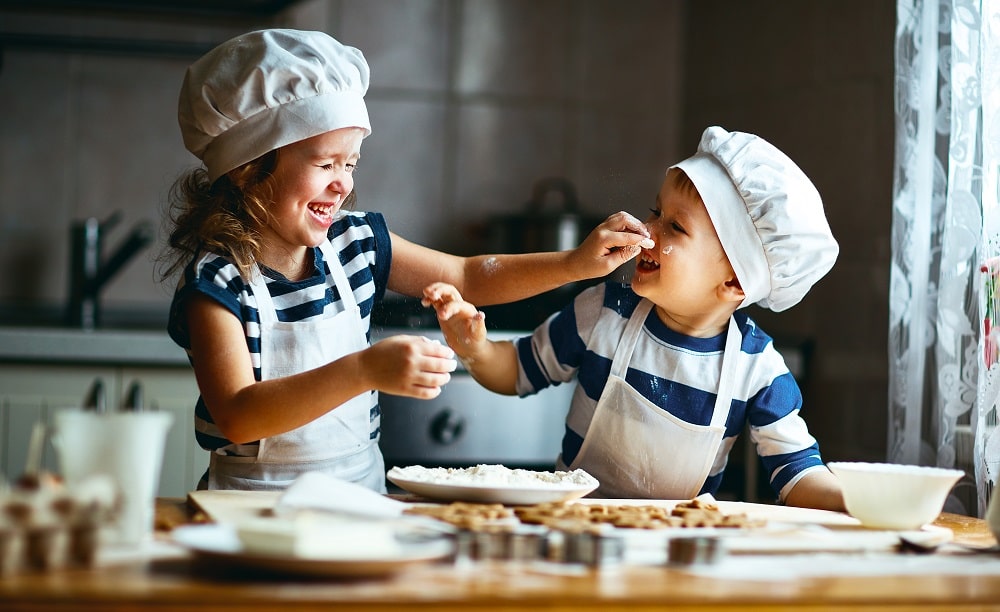 Baking is an excellent activity to teach your children important life skills like patience and measuring. Pick out a recipe for a fall treat, and start by collecting the ingredients with your family. Once you've collected the ingredients you can start to bake your selected treat.
Baking can be very educational because of how closely it's related to conducting a science experiment. While you and your child are measuring, be sure to explain how the ingredients will react to one another to make your tasty treat. There are plenty of great educational
videos on the science of baking that can help support your explanation of these ideas. Additionally, if you bake before a family gathering, your children will be happy to show off the tasty dessert they made.
Visit a Boo at the Zoo
A festive, yet educational, way to celebrate Halloween is to visit your local zoo, for Boo at the Zoo. Most, but not all, zoos have this fall program, so be sure to check out your zoo's calendar of events to see what they offer. A fall event like this is a great way to get in the Halloween spirit while learning about animals and science. At special zoo programs, the event will often include talks from zoo keepers and educational demonstrations. Consider attending a couple of these talks to increase your learning for the day.
Celebrate Cultural Holidays
The fall is a wonderful time to learn and celebrate some cultural festivals from around the world that you may not typically celebrate. There are plenty of ways to respectfully learn about the cultures of other peoples. In the fall just a few of these celebrations include Oktoberfest, Dia de Los Muertos, Indigenous Peoples Day, and the Moon Festival.
However, there are many more festivals that you could research and celebrate. To properly immerse yourself, be sure to do some learning leading up to the day or week of the festival. Check out books, documentaries, and movies about the holiday, and watch them with your family. Then, see if your local community has any gatherings for the festivals you have decided to celebrate. If they do, consider attending. Alternatively, you can celebrate at home by making some cultural dishes and discussing what you've learned throughout this period.
Visit the Farmers Market
Another great activity to do with your family is to visit the local farmers' market. This is an especially great one to do after you've visited a farm to further your understanding of how food is grown and how the farm works. The farmers' market is a great way to teach children about shopping locally, different fruits and vegetables, and even about running a business. Most of the vendors at farmers' markets are small business owners with plenty of experience perfecting their craft. Before heading to the market, think about what makes a good business with your family. Once you're there, you can support some of these businesses, and even allow your children to ask some questions if they have any. Be respectful of the vendor's time, but most will be willing to answer a few questions from children if they're not too busy. Afterwards, pick up some fresh ingredients and make a nice dinner together as a family.
Explore a Museum
While exploring a museum is great at any time of the year, it can be especially rewarding during the fall months as the weather changes and it gets colder. Museums can be great places for children to participate in experiential learning. Whether it be art, science, natural history, historical, or children's museums they all have different, yet important, educational values. Check out your local museum's calendar of events to see what types of activities and events they're offering for children this fall. Some locations will even have city passes where, for one price, you can get discounted admission to several museums and attractions for the whole week. This is especially great if you're traveling and want to squeeze in a little education on your trip. Otherwise, there's no shame in playing tourist in your city.
Learn About Fall History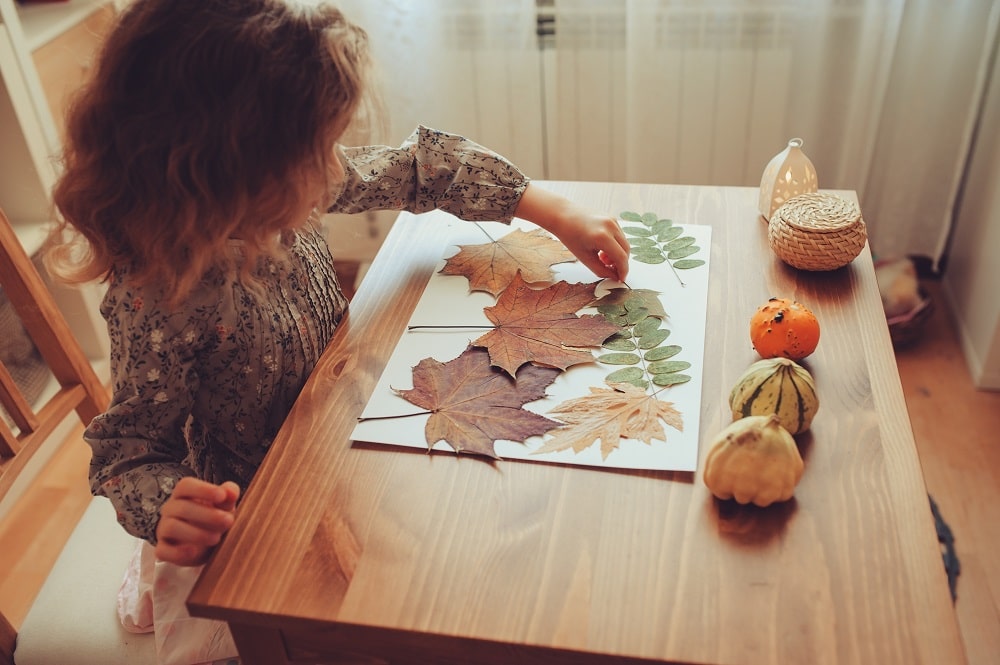 Another great way to learn throughout the fall is to study some important historical dates that take place throughout the season. As autumn is approaching, do some research on important dates in history such as September 11th or October 19th, the day the Revolutionary War ended. Write down the importance of these days or look online for some educational printables. Once the day arrives, take some time to talk to your family about these days in history and why they're important. You can choose to incorporate this into meal times or make a whole unique event out of it. Watch documentaries, read books, and find ways to make history come to life for your children. Teaching younger generations history is so crucial in making sure that we don't repeat it. While history is often taught in school, a little time covering these topics at home will go a long way in your children's education, especially if your student is struggling.
The fall is an excellent time to promote lifelong learning and try some new activities that you and your family have never done before. Pick a few, or all, of the items on this list to encourage learning throughout the fall season and beyond. For more tips on how to facilitate life learning amongst your children please check out some of my other articles listed.