Choosing the proper cosmetic treatment for your skin can be a difficult process. Depending on your individual needs and desired results, there are many options available to you that can help improve the appearance of your skin. With so many treatments available, it is important to understand the differences between them in order to make an informed decision about which one will provide you with the best results. Here are some tips to help you choose the proper cosmetic treatment for your skin.
1. Consult with a Dermatologist
Before deciding on cosmetic treatment, it is important to consult with a dermatologist or skin care specialist. A professional can assess your individual needs and recommend the most appropriate treatments for you. They can also provide guidance as to which products and ingredients would work best with your particular type of skin. You can also find dermatologists in New York City if you live in the area and need help choosing the right treatment for you. Also, many dermatologists offer free consultations. It's always important to get professional advice when selecting cosmetic treatments.
2. Research Different Treatments
Next, it's important to do your research. There are dozens of treatments available that can help improve the look and feel of your skin. From laser resurfacing and IPL photo facial treatments to chemical peels and micro-needling, there is a wide range of options available. Take some time to learn about each treatment so you can determine which one is best for you. You should also consider talking to a dermatologist or esthetician who specializes in cosmetic treatments for their advice. They will be able to answer any questions you may have about these treatments and give you an informed opinion on whether one of these procedures is right for you. 
3. Consider Your Budget
When it comes to cosmetic treatments, the cost can vary greatly based on the type of treatment and the area being treated. Different doctors also offer different prices for their services. Consider your budget before you choose a specific type of treatment. If you can't afford the cost of one particular procedure, there may be other options available that are more affordable. Some medical spas offer packages that bundle treatments together for a discounted rate. For example, if you want to get dermal fillers and skin tightening, both procedures could be included in a single package which might end up costing less than getting them done separately. 
4. Ask About Side Effects
Before committing to any cosmetic treatment, it's important to ask about the potential side effects. Different treatments may have different side effects that could range from minor redness or irritation to more serious complications. Ask your provider for a full list of potential side effects and discuss them with them in-depth so you're aware of what you may be exposed to. Also, make sure to ask about recovery time; this will help you plan accordingly and take the necessary steps (such as taking time off work) if needed. Finally, inquire if there are any long-term risks associated with the procedure so that you can weigh the pros and cons before making your decision. 
5. Check For Reviews
When you find a provider that seems right for you, it is important to check out reviews. Look up the clinic online and see if people have had positive experiences. There are many sites dedicated to giving feedback on healthcare providers and products. It can help to read these reviews to determine if customers were satisfied with their results or not. You should also ask friends or family members who have had cosmetic treatments done in the past about their experiences with that particular provider. Knowing what kind of experience others have had can give you an idea of what to expect when getting treatment yourself. 
6. Follow Aftercare Instructions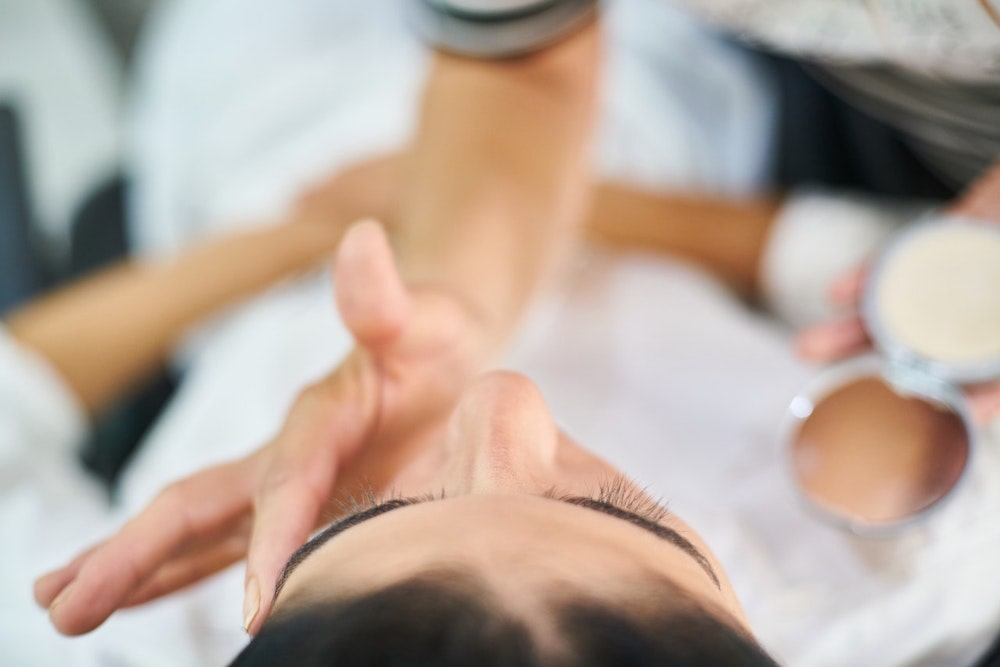 It is important to remember that any cosmetic treatment, no matter how minor, requires aftercare. Your practitioner should provide you with strict instructions on how to ensure the best results and avoid complications. This may include tips on washing and caring for your skin in the days following the procedure. Additionally, they should provide advice about applying sun protection and avoiding certain activities or products that could impact your recovery process. 
Choosing the right cosmetic treatment for your skin can be a daunting process. However, taking the time to research different treatments and providers can help you decide which one is best for you. Consider your budget and ask about potential side effects before making your decision. Look up reviews online to get an idea of other people's experiences with a particular provider. With careful consideration and research, you can make an informed decision and get the best results from your cosmetic treatment.