Are you looking to take a family vacation but don't know where to start? Don't worry, you're not alone. Planning a family vacation can be daunting, but it's also a lot of fun! There are many things to consider when planning a trip, such as what type of destination you want, what time of year to go, and how much money you want to spend. In this blog post, we will discuss the basics of family travel and give you a checklist of things to do when planning your next trip! 
Consider Where You Want To Go
The first step in planning a family vacation is deciding where you want to go. This may seem like an obvious step, but there are many factors to consider when choosing a destination. Do you want to stay close to home or travel abroad? Are you looking for a beach vacation or a more cultural trip? What type of activities do you want to do while on vacation? So, if you want to go to the seaside, then places like Bodrum, Turkey are good options. Sam Sees World has an article on some great clear-water beach destinations you can visit, including Maldives and Hawaii. However, if you are looking for a more cultural trip, then places like Rome, Italy, or Athens, Greece would be better choices. Once you have a general idea of the type of trip you want to take, you can start narrowing down your options.
Choose When To Go
The next step in planning your family vacation is choosing when to go. This will largely be determined by the type of destination you have chosen. For example, if you want to go to a beach destination, the best time to travel would be during the summer months. However, if you are looking for a more cultural trip, then spring or autumn would be better times to travel. You will also want to consider the school calendar when planning your trip. If you have children, you will want to make sure they are out of school before you book your vacation. The last thing you want is to be stuck on vacation while your kids are stuck in school!
Determine Your Budget
Establishing your budget is the next step in vacation planning for your family. This is a crucial step since it will enable you to reduce your list of potential destinations and pick one that is within your price range. When making travel arrangements, there are various methods to cut costs, so be careful to shop around before making any decisions. By using a travel agency or browsing online travel sites, you can frequently get excellent prices.
Get Insurance 
Another important step in preparing for your family vacation is to get travel insurance. This will protect you and your family in the event of an emergency while on vacation. Travel insurance will cover things like medical expenses, lost baggage, and cancelled flights. Be sure to read the fine print before purchasing any policy, as there are often exclusions and limitations.
Check Visa Requirements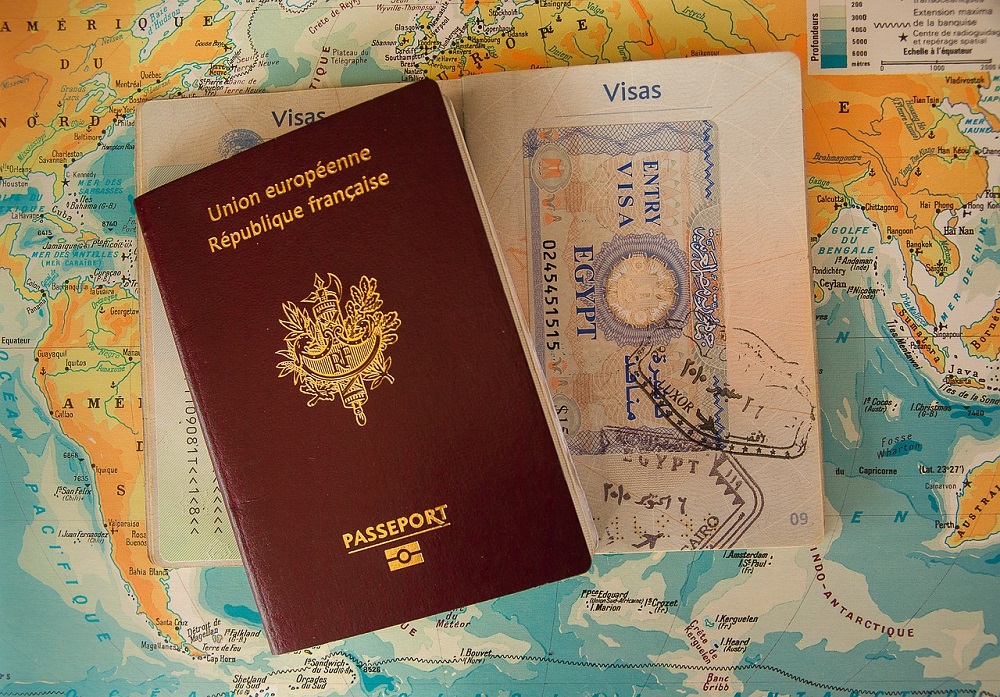 If you are planning on traveling outside of your home country, it is important to check the visa requirements of your destination. Depending on where you are going, you may need to apply for a tourist visa in advance. Failure to do so could result in being denied entry into the country.
Make Your Reservations
Once you have decided on a destination and travel dates, the next step is to make your reservations. If you are flying, be sure to book your flights well in advance to get the best prices. You will also want to make sure you have a place to stay when you arrive at your destination. There are many hotels and resorts catering to families, so be sure to do your research before making a reservation.
Pack Your Bags
Now that you have made all of your travel arrangements, it is time to start packing! When packing for a family vacation, be sure to pack essential items like clothes, toiletries, and medications. You will also want to pack any necessary items for your children, such as diapers and formula. Don't forget to pack a first-aid kit in case of any minor injuries or illnesses.
Check COVID Measures 
Before leaving on your trip, be sure to check the COVID-19 measures in place at your destination. These measures may include things like wearing a mask in public, social distancing, and quarantine requirements. Be sure to follow all of the guidelines to keep yourself and your family safe.
Now that you have a general idea of how to start planning your family vacation, it's time to get started! Use this checklist to make sure you haven't forgotten anything and enjoy your trip! Safe travels!