Plants have more than a couple of benefits to offer up to the people in your life that you love — and they're benefits that transcend age, gender and almost any other gifting barrier imaginable!
Along with the exercise, stimulation, and everything else that plants provide, they also help to enrich the atmosphere around you all with clean air and more oxygen, and result in improved ambiance (both for the area around them and the minds around them)! Plants embrace life and growth and make for a gift theme that is encouraging, inspiring, and exciting. So whether the giftee on your list is obsessed with plants or oblivious to them, these exciting and unique gifts for plant lovers are sure to cultivate a positive reaction!
1.    Glam Gardening Gear
Whether the plant lover in your life is a novice forking their first plant bed, or a gardening pro with years of planting experience under their belt and dirt under their fingernails, you want them to protect their hands! A pair of gardening gloves will make for a fun and functional gift and can even be improved upon with special sets that feature touchscreen-compatible fingertips or cut-proof materials. Along with special features, special patterns are always sought-after and should be embraced!
2.    An Extraordinary Essential Set
Some plant lovers prefer to get down on all fours and get their hands dirty, while others prefer potters and dirt protection. Even for the former, though, a set of garden tools is essential sometimes. Basic sets tend to include tools like hand trowels, snips, claw and pruner all conveniently combined in a caddy bag, which is likely all that's needed. We recommend finding a special set that's aesthetically pleasing! The tools that you use can have quite an effect on you, and can help showcase your identity to the people around you. So a nice set of tools will only serve to help the green thumb in your life look good, feel good and show off their personality while they do what they do best!
3.    The Ability to Cultivate Collaborative Critters
Attracting pollinators to your garden or greenspace is as important as it is proactive, so help your green thumb giftee grow the presence of these pollinators! From simple stackable bee hives to beautiful butterfly gardens, boosting the presence of these busy creatures is sure to be an enjoyable endeavor to your giftee, an appreciated initiative by the environment and community and possibly even have an inspiring effect on you!
4.    A Grow Kit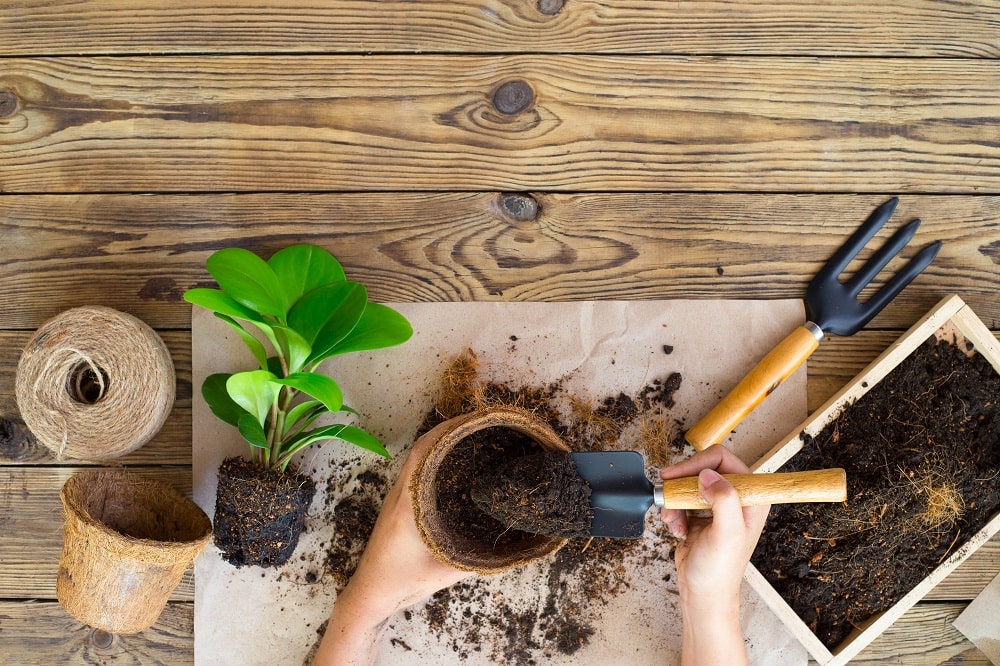 The plant lover in your life wouldn't be interested in planting or gardening at all if they didn't like getting their hands a little dirty — so give them what they like! Even if their planting season hasn't sprung yet, you can gift them the ability to begin planting by gifting any sort of greenery grow kit! Not only does this allow them to get to growing immediately, but with most grow kits only containing one specific type of plant and a very special pot, it gives you the opportunity to pick a plant that holds significance — a significance they will feel every time they nurture their plant or peep a glance at its pretty pot (that's probably sitting next to a special space)!
5.    Seed Bombs and Seed Balls
Seed bombs (and balls) are to gardeners what bath bombs are to bathers — which is possibly defined as "the best." Just as simple as a bath bomb, seed bombs are dropped/sewn into the dirt and slowly begin to saturate it with sprouts! Seed bombs in gift sets are exciting, affordable and are normally seen in an array of varieties and mixes — but you can't go wrong with a single one!
6.    Apparel and Accessories
Give the plant lover in your life the opportunity to grow it AND show it! Wearable gifts are always exciting and adored — but when you can land apparel or accessories that adorn their favorite things, the impact is amplified immensely! Apparel and accessory items don't have to be expensive or grand to be a grand gift. In fact, it's often the small and subtle pieces that they wouldn't even think to shop for that will really strike a chord with them. Consider gifts like small plant-shaped jewelry pieces, a pair of plant-covered socks or an assortment of plant-themed hair accessories!
7.    On-the-Go Gear
Let the plant lover in your life embrace plants everywhere they go and encourage other plant lovers to embrace YOUR plant lover by gifting them garden gear that they can take anywhere they go. Things like mugs for around the house or office, travel tumblers, makeup pouches and pencil cases, stickers and packs of pens and pencils in plant-themed patterns are sure to make them smile with every use! If you want to take it up a notch, consider a gift bag/basket style of gift where a plant-patterned tote bag is surrounding it all.
8.    A Suitable Sun Hat
Protection from the elements when you're working outside in the garden all day is essential — and one of the best forms of protection against the elements is a hat! While almost ANY hat will do the trick, the gardener on your list is likely already rocking an "any old hat" already! So consider something that has features like a UPF coating, machine washable materials and the durability to withstand being stuffed into pockets, thrown into the dirt or even used as a kneepad. And just like the gardening gloves and essentials apron, you can't forget about a cool pattern!
9.    Garden Essentials Apron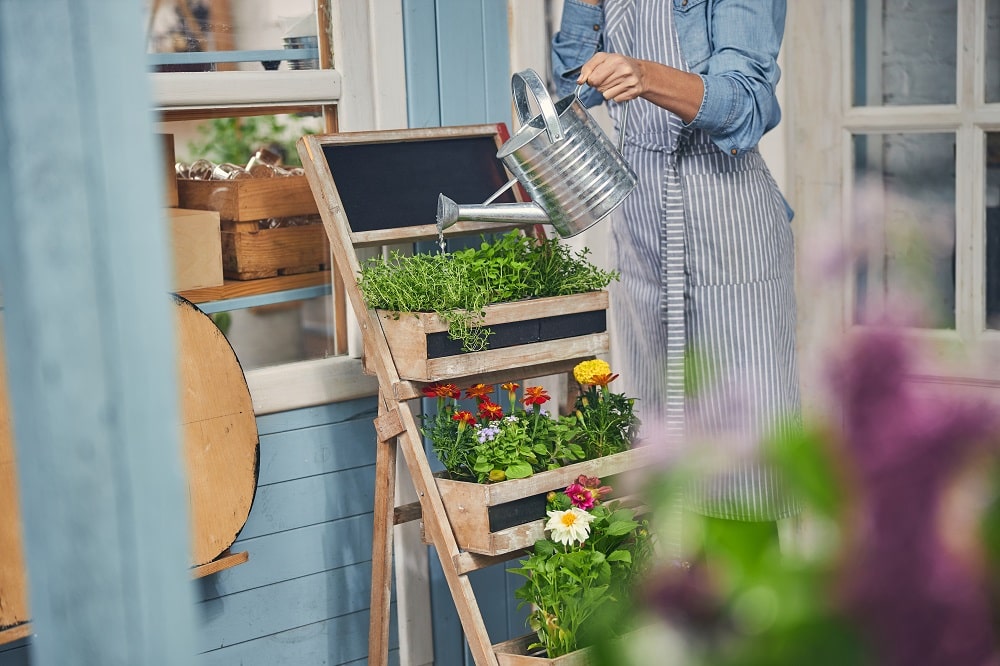 Not every plant lover can carry around a caddy bag full of tools all day long. For some, having an apron hung around their neck with all of their gardening essentials is the solution — and we see why! Garden aprons are sturdy and built durably to withstand the elements, and they're fitted with fantastically big and functional pockets. Along with the features and functionality that these aprons provide is the fun way that you get to help your friend showcase their fashion sense and style through fun patterns!  Thanks to its size, uniqueness and the fact that it's a wearable gift (that will remain wearable for a long time to come), a garden essentials apron is sure to be a standout gift to the plant lover in your life!
Green Thumb Inspired Gift Boxes
Not everyone is blessed with a green thumb — just like not everyone is blessed with the ability or time to find or create the perfect gift. If this is the case for you, consider buying curated gift boxes for gardeners that have already been mindfully designed and include gardening gadgets, plant-themed personal items, spa items to help them rejuvenate after their time in the dirt withstanding all sorts of weather or food and beverage items to keep them fueled. Just remember: The plant lover in your life is also a YOU lover and they are going to love any gift that you get them.
No matter what you DO gift them with, though, don't forget the cute or punny plant card!