Planning a wedding is no small feat and can be an overwhelming task for many couples. From the guest list to decorations, there are so many details that need to be taken care of before the big day comes. However, with a little bit of planning and organization, you can make sure your wedding goes off without a hitch. So let's explore six ideas to help organize the perfect wedding. By following these tips and tricks, you'll have everything in order so that you can focus on what matters: celebrating your love!
1. Choosing the Right Entertainment
It is important to select the right entertainment for your wedding. You want it to be something that your guests will enjoy and something that reflects you as a couple. Whether you go with a live band, DJ, or other types of performance, make sure to carefully research each option before making your decision. However, the most important thing is to have the right sound no matter the venue. Consider a professional speaker hire for weddings that will ensure everyone can hear the music and speeches. The quality of the sound can make or break the entertainment you choose, so make sure to plan this out wisely.
2. Making a Detailed Timetable
The best way to ensure your wedding day goes as smoothly as possible is by making a detailed timetable. Include everything from the ceremony start time and the order of speeches, to when you will be cutting the cake and having the first dance. You can have this printed or projected at the venue so everyone knows exactly what's happening throughout the day. This will help keep your guests on time and make sure that nothing is forgotten. When making the timetable, be sure to factor in time for transport and photo ops – it's best not to cram too much into one day. And, don't forget to make some time for you and your partner throughout the day too!
3. Organizing a Seating Plan
You want your guests to be comfortable and have an enjoyable experience, which means having a seating plan with plenty of room is essential. Designate areas for different groups of people such as family members, friends, and colleagues. If space permits, try to group tables by how well people know each other so that conversations can flow more easily throughout the night. You should also consider adding place cards – these will help ensure everyone can find their seat quickly and easily.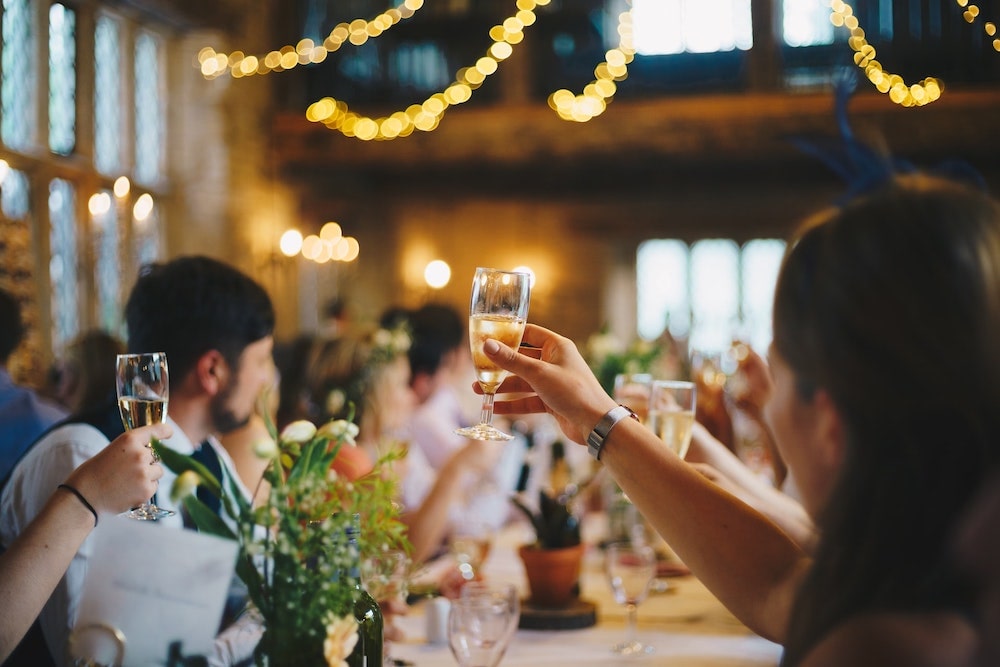 4. Ordering Your Dream Cake
The cake is one of the most important elements at any wedding and finding the perfect fit can take some time. Start by doing research and looking at cake designs that you like. Make sure to take into account flavor, shape, size, and decorations when ordering your dream cake. Talk to various cake makers so you can get an idea of the different options available. While it's important to make sure you get the cake of your dreams, also keep in mind that there are plenty of delicious alternatives like cupcakes or dessert bars.
5. Setting a Budget
Creating a budget and sticking to it is one of the most important steps when planning a wedding. Decide on what you can afford and then break it down into various categories such as catering, venue hire, decorations, photography, etc. Once you have an idea of how much each item will cost, start researching different vendors to help bring your vision to life. Make sure not to forget about hidden costs like taxes or gratuities – these should be accounted for in your budget too. Additionally, it's wise to have a contingency fund set aside in case something unexpected arises. 
6. Picking Out the Perfect Attire
When it comes to your wedding attire, you want to make sure that you look and feel your best on such an important day. Start by researching different dress styles and silhouettes so you can decide what will suit you best. Consider factors such as body shape, comfort level, and of course the season when choosing your outfit. If possible, try on several dresses before making a final decision – be sure to take pictures or videos for comparison too! Once you've found the one, start shopping for accessories like shoes and jewelry that will complete your look. You should also pick out outfits for bridesmaids and groomsmen so everyone looks coordinated on the day. 
Planning a wedding can be stressful and overwhelming, but if you take the time to plan it will help ensure that your big day is as perfect as possible. From entertainment to attire, there are many details to consider when organizing a wedding. Make sure to budget accordingly, create a detailed timetable, organize a seating plan, order your dream cake, and pick out stunning outfits – these are all important steps in ensuring your special day goes off without a hitch.