Planning your wedding is an exciting and overwhelming experience. You want to ensure everything goes according to plan, so having a comprehensive checklist can help you stay on top of all the details. Many elements need to be considered when planning your special day, from selecting venues and vendors to deciding who will be invited. Here are six key elements to include in your wedding planning checklist:
1. Entertainment
Music is a great way to set the tone and keep guests engaged throughout the event. You can choose live music, like a band or DJ, or you may want to include interactive activities such as karaoke or trivia games. To avoid stress on your wedding day, you should book a wedding band and review all entertainment a few weeks before the event. A great band or DJ can make announcements, manage the transition from one part of the program to another, and keep the energy going all night.
No matter what type of entertainment you book, make sure to have a backup plan in case of inclement weather or other unexpected circumstances. Additionally, if you anticipate any technical issues, hire an experienced event planner who can handle the audio/visual equipment.
2. Venue Selection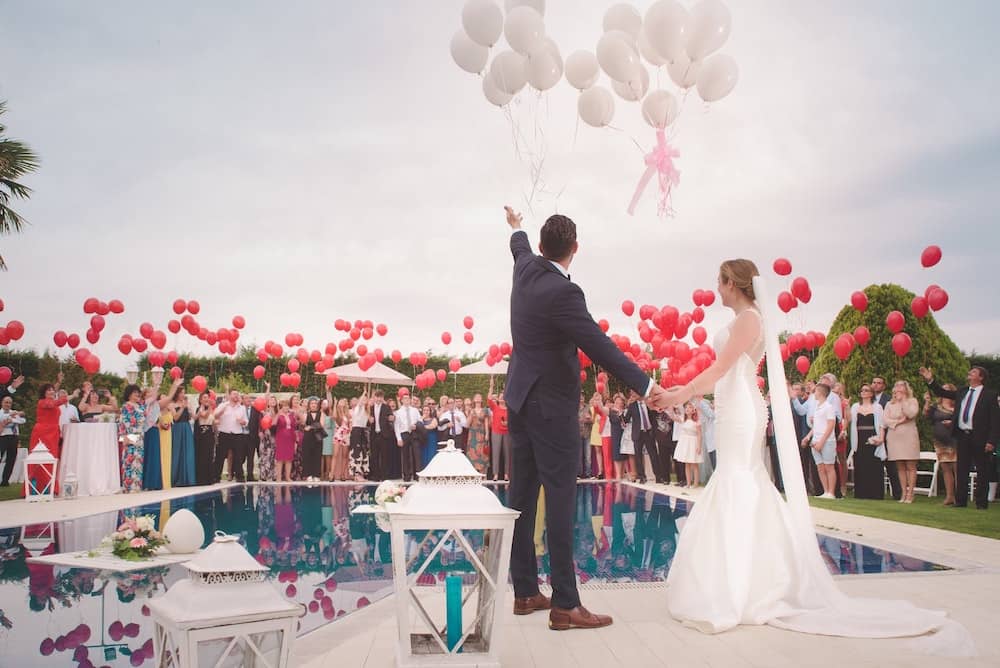 Location is one of the most important factors when selecting a venue. You want to choose somewhere convenient for both yourself and your guests. Consider whether it's easily accessible by public transport or how long it takes to drive from nearby cities or airports. Size is also crucial; consider how many people will attend your wedding and what type of seating arrangement works best for them.
Venue amenities can also vary greatly depending on where you decide to hold your ceremony. Some venues may offer catering services or other extras like decorations to help make planning easier for you. Also, determine what kind of budget you have in mind, so you don't end up overspending on something unnecessary.
3. The Budget
It's essential to ensure you stay within your means and save money on unnecessary items. When creating your wedding budget, it's important to consider all aspects of the event, including venues, catering services, decorations, photography/videography packages, entertainment, etc. Be sure to factor in any applicable taxes or fees associated with these services and any other miscellaneous expenses, such as transportation or lodging for out-of-town guests.
Additionally, if particular elements are particularly important to you (e.g., live music), be sure to allocate more funds towards those areas so that they are noticed due to budgetary constraints later on down the line. Finally, try to remember yourself. Make sure some money is set aside for attire or hair/makeup appointments.
4. Vendors
The vendors you choose will play a big role in the success of your wedding. When selecting vendors, do some research to find those with experience in the event you are planning and whose services fit your budget. Additionally, it is important to read reviews from previous customers to make sure you're choosing reliable providers who can provide the quality of service you require.
You should also pay close attention to any contracts or agreements vendors may have with you. These documents outline the specific services they will provide and how much they charge. Ensure that all vendors know your timeline so they can plan accordingly and be available on the wedding day.
5. Guest List and Invitations
The guest list is often one of the most difficult tasks regarding wedding planning. Be sure to create a spreadsheet or chart that outlines all guests and their contact information. This will make it easier to track who has been invited, RSVPs, seating arrangements, and more.
When selecting your invitations, consider the theme and style of your event. Think about the colors, fonts, or designs that match well with this motif so that everything looks cohesive when setting up your wedding day. Additionally, ensure you allow yourself plenty of time to order and send out the invitations. Typically four months before the date is ideal.
6. Wedding Timeline
The wedding timeline is key to keeping everything running smoothly on the big day. It outlines the activities from when your guests arrive until they leave the reception. Plan and think about any events that need to take place for other elements to happen (e.g., if you're hosting a cocktail hour before dinner, you'll need to factor in enough time for that).
Be sure to communicate the timeline with your wedding party and vendors so that everyone is on the same page. Ensure to plan a few "cushion" hours into your timeline in case something unexpected arises or things take longer than expected.
Creating a wedding planning checklist is the best way to keep track of all the details required for an upcoming wedding. When creating your list, be sure to include key elements as outlined in this article. With prior preparation and organization, you'll be able to ensure that your special day runs smoothly and without any hiccups.