Are you excited about your upcoming prom night, but dreading the thought of having to find a dress and put on makeup? Don't worry, we've got you covered! In this blog post, we will discuss how to look your best on prom night, without spending a fortune. We'll give you tips on choosing the right dress, doing your makeup, and styling your hair. So read on for some helpful advice!
1. Get the right prom dress
Choosing the perfect prom dress is a daunting task, but it doesn't have to be! To ensure that you look your best on prom night, take some time to find a dress that fits your body type and personal style. Start by making sure the dress complements your curves and flatters your figure. Do not go for something too tight or too loose – pick something that hugs you in all the right places. For example, jvn prom dresses feature a variety of necklines and silhouettes that are designed to flatter all shapes and sizes. Next, think about color and texture. If you are light-skinned, opt for bold colors like reds, blues, or oranges. For darker skin tones, muted shades of pink and purple are great choices. 
2. Do your makeup
Your makeup should be the finishing touch to your look on prom night. Start by prepping your skin with a gentle cleanser and moisturizer. For foundation, you can use either powder or liquid depending on the coverage you prefer. Make sure to blend it in well for a natural finish. To brighten up your complexion, use a highlighter under the brow bone and at the inner corners of your eyes. Fill in sparse eyebrows with an eyebrow pencil for a polished look.  For eye makeup, choose neutral colors like light browns or champagnes instead of dark shades if you want a subtle look. Apply mascara to make the eyes pop and define them with eyeliner – but make sure not to go overboard! If you do not like applying mascara much, you can go for eyelash extensions. There are a number of eyelash extensions that you can choose from. For example, DIY lashes from Lilac St. are a perfect way to look fabulous on your prom night without spending a fortune. Whether you want to create a dramatic, eye-catching look or an elegant, cats-eye style, DIY lashes have something for everyone. Not only are DIY lashes affordable, but you can also customize them with your preferred length and style, mixing and matching them to get the perfect look that works best for your eye shape. With DIY lashes, you're sure to turn heads at prom in a beautiful and unique way!
3. Get a massage before the prom
A massage is a great way to relax before your big night. A professional massage will help you feel energized and refreshed while reducing any tension or stress in your body. This can also help improve circulation and reduce swelling from dancing all night. Plus, it's a great way to pamper yourself before the prom! Some people also love getting facial treatments like facials, manicures, and pedicures before prom night. This makes them look and feel their best for the big night.
4. Make sure you are rested
Prom night is a big event and it can be exhausting. Make sure you get plenty of rest before the prom so you look and feel your best. Get to bed early the night before so you're well-rested for the next day. You don't want to be tired or too stressed out on such an important night! Remember, prom night should be fun! Take some time to enjoy yourself and make lasting memories with your friends. Whether it's dancing all night, taking pictures together, or just catching up with old friends – make sure you have a good time! 
5. Style your hair
When it comes to styling your hair for prom night, the possibilities are endless! A classic updo will never go out of style – but you can also try something more creative like a half-up/half-down look or an intricate braid. If you prefer to keep your locks down, opt for a sleek straight hairstyle or soft waves. Curls always look great too – just make sure not to overdo it with the product and use hairspray to hold them in place. Whichever style you choose, don't forget to add some sparkle with accessories like bejeweled clips or headbands. 
6. Accessorize
Accessories are the perfect way to add some extra glamour and make your outfit stand out. When selecting jewelry, think about how it will look with your dress. For example, if you're wearing a strapless dress, choose statement earrings or a necklace that draws attention up toward your face. If you opted for a long-sleeved gown, bracelets, and rings are good choices. As for shoes, go for something comfortable like kitten heels – but don't forget to wear them around the house beforehand so they don't pinch your feet on the big night! Finally, consider carrying a small clutch bag to store all of your essentials. 
7. Get the right date
Next, you'll need the perfect date for prom night. If you don't already have someone in mind, take some time to consider who would be a good match for your style and personality. It doesn't matter if it's a family member, friend, or romantic partner – as long as they make you happy and will help you look your best on prom night. Also, make sure to pick someone who will respect you and your boundaries, so you can feel comfortable no matter what. 
8. Style your car
If you plan on driving to your prom, make sure to style up your car too. Clean it inside and out to make it look its best. You can even decorate the exterior with streamers, flags, or bows for a festive touch. If you're taking public transportation, consider sprucing up your outfit with some colorful accessories like a bright scarf or hat. Some people love to coordinate their car and outfit, so get creative and have fun with it! 
Why is prom night important?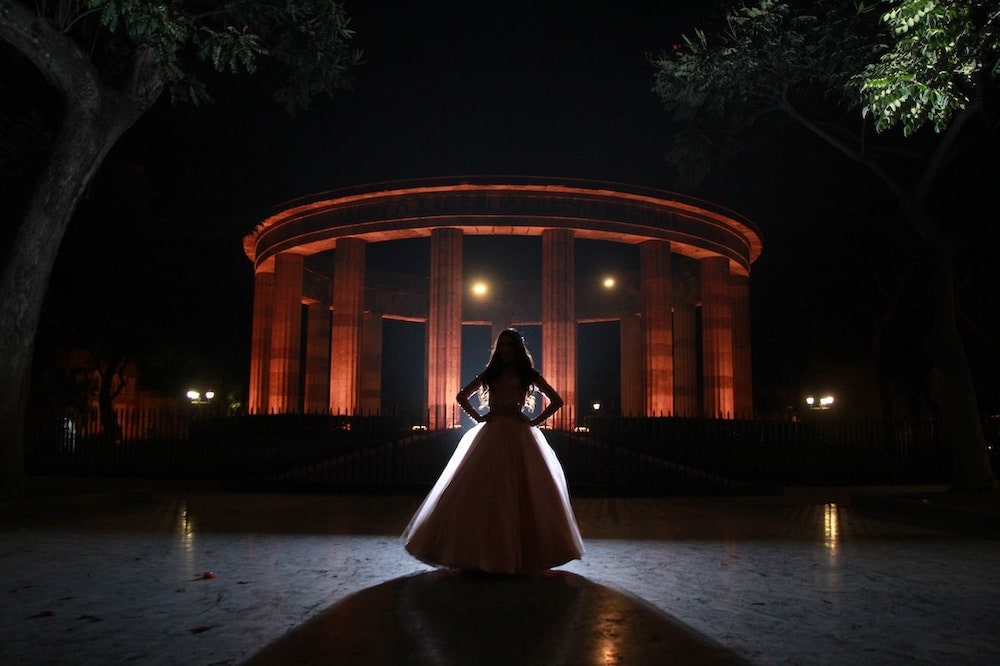 Prom night is an important milestone in a young person's life. It marks the end of high school and celebrates the accomplishments you have achieved. It also gives you a chance to dress up, dance with your friends, and just let loose for one night. Prom night is a memorable event that can be enjoyed with family and friends – so make sure to take the time to look perfect for it! 
As we saw, there are several steps you should take to ensure that you look perfect on prom night. From getting plenty of rest beforehand to styling your hair and accessorizing appropriately, these tips will help you make the most of this special event. With a little planning and effort, you'll be sure to have an unforgettable night! Good luck, and enjoy your prom!