Are you moving soon? If so, you'll want to read this blog post! We've collected the best organizing tips from experts to help make your move as smooth and stress-free as possible. Follow these tips, and you'll be able to relax and enjoy your new home without any of the usual hassles!
1) Hire a Moving Company in Advance
There's a lot to think about when you're moving, from packing up all your belongings to finding a new place to live. One of the most important decisions you'll make is whether or not to hire a moving company. Of course, you can do it all by yourself, but have you ever tried moving home before? It's not as easy as it looks! If you're dreading the thought of lugging all your furniture and boxes from your old place to your new one, then it might be worth hiring some professional help. Make sure you do your research and hire a reputable company though, as there are some cowboys out there! A professional moving company will make the whole process a lot easier and less stressful, so it's worth considering if you're not up for the challenge of doing it all yourself.
2) Get Rid of Unwanted Items Before You Move
One of the best ways to make moving easier is to declutter your home before you even start packing. This will not only make it easier to pack, but it will also save you money on moving costs. The less stuff you have to move, the cheaper it will be! There are a few ways you can declutter your home before you move. You could have a garage sale, donate items to charity, or simply throw away anything that you don't need or want anymore. This is also a great opportunity to get rid of any old furniture that you don't want to take with you to your new home.
3) Create a Packing Plan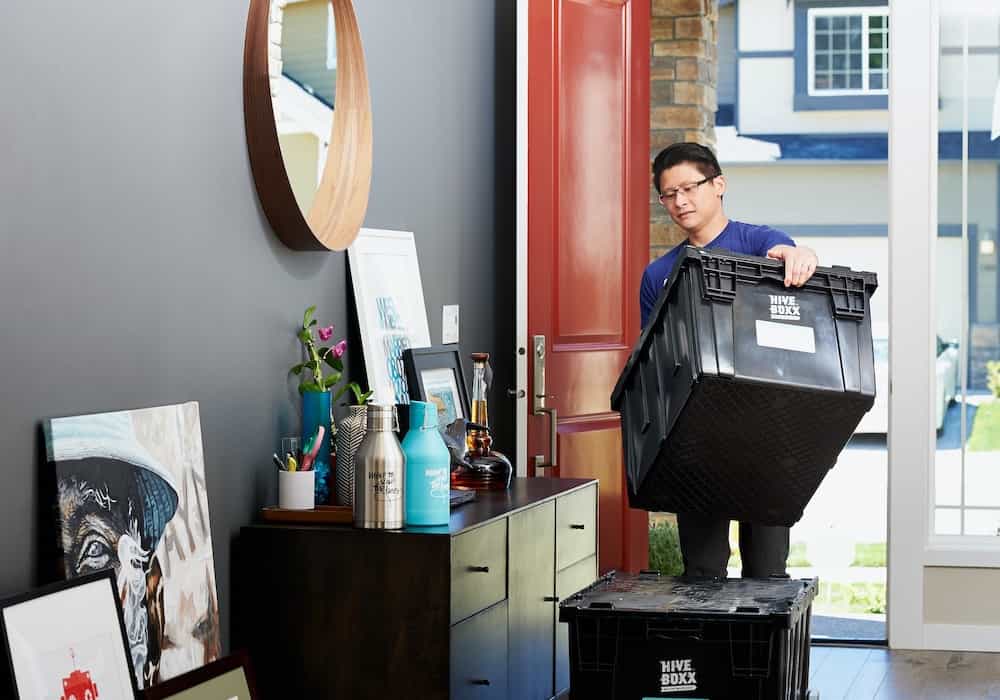 Packing can be one of the most stressful parts of moving, but it doesn't have to be! The key to making it as easy as possible is to be organized and have a plan. First, make a list of everything that you need to pack. This will help you keep track of what needs to be done and ensure that you don't forget anything important. Once you have your list, start packing room by room so that you don't get overwhelmed. Make sure you label all of your boxes so that you know where everything is going to go in your new home.
4) Pack an Essentials Box
When you're in the midst of packing, it can be easy to forget about the things you'll need on the day of your move. To make life easier, pack an essentials box with all the things you'll need to get you through the day. This should include items like toiletries, a change of clothes, snacks, and anything else you might need. This way, you won't have to rummage through all your boxes to find what you need on the day of your move.
5) Set Up Your Utilities in Advance
One of the most important things to do when you're moving is to set up your utilities in advance. This includes things like electricity, gas, water, and the internet. You should contact the relevant companies a few weeks before you move and give them your new address. That way, everything will be up and running when you arrive at your new home. This will save you a lot of hassle and stress on moving days! Not only that, but it's also a good idea to cancel any utilities that you won't be using at your new home.
6) Change Your Address
Don't forget to change your address when you're moving! This is important for things like your driver's license, bank account, and bills. You can usually do this online or by filling out a form at your local post office. Once you've changed your address, don't forget to update your contact information with all your friends and family.
When it comes to moving, the key is organization and planning. If you can stick to a plan and stay organized, the process will be a lot easier. Follow these tips, and you'll be on your way to an easy move! So, start by decluttering your home, packing an essentials box, and setting up your utilities in advance. And don't forget to change your address when you're done! Also, it would be a smart move to hire a professional moving company to help you out. They can handle all the heavy lifting and make the process a lot easier. So, research your options and find a reputable company that you can trust. With a little planning and preparation, your move will be a breeze!