Highly impact-resistant, more environmentally stable, and surprisingly striking than glass, plexiglass is an excellent option for all. This extremely lightweight and incredibly sturdier glass-like plastic sheet has unlimited benefits, including long service life, excellent light transmission, ease of customization, and much more. Painted acrylic glass is pretty attractive, you just need a little guidance to use the right paint for plexiglass. Read on to learn more about painting on plexiglass.
What Kind of Glass is Plexiglass?
Plexiglass is a lightweight and shatter-resistant alternative to glass, acrylic is a transparent petroleum-based thermoplastic substance that is commonly made in sheets. Since plexiglass has similar properties to glass, it is sometimes referred to by that name. However, PMMA (acrylic) is rarely used in its original form when making plexiglass products; instead, the material is altered to improve upon its already impressive performance characteristics. Butyl acrylate can be added to increase impact resistance, methacrylic acid is usually added for use at higher temperatures, and dyes enhance its color and aesthetics.
This glass's special qualities make it well-suited for many applications, from transparent shelves to greenhouse walls and more. Because of its versatility and inexpensive cost, acrylic has become widely used in both industrial settings and do-it-yourself endeavors. However, it's;
Has high impact resistance
Gives extreme optical clarity
Inherent weather ability and UV resistance
Superb dimensional stability
Light in weight as compared to glass
Amazing chemical resistance
Which Paint Would be Best to Use on Plexiglass?
Acrylic paint or ink works best when painting on plexiglass. Acrylic paint has several advantages, for example, it's cheap, widely available, and easy to apply. It can be applied in a variety of ways, either with a paintbrush or a sponge, even a spray can be convenient to use.
Keep in mind that thick paint layers on acrylic may take some time to settle. Wait until the previous layer of paint is dry before applying a new one. Use caution when drying acrylic with a hairdryer; overheating can cause warping and can harm paint or primer.
It is possible to remove dry acrylic using a fingernail or other gentle implement. To get the finest results, use a spray-on sealer made specifically for acrylic, you can easily get one from any craft and home improvement store. Make sure to apply a thinner layer, because it would be extremely difficult to remove. Using this hack, you can protect your artwork for a long time.
Why Should You Opt for a Plexiglass Sheet?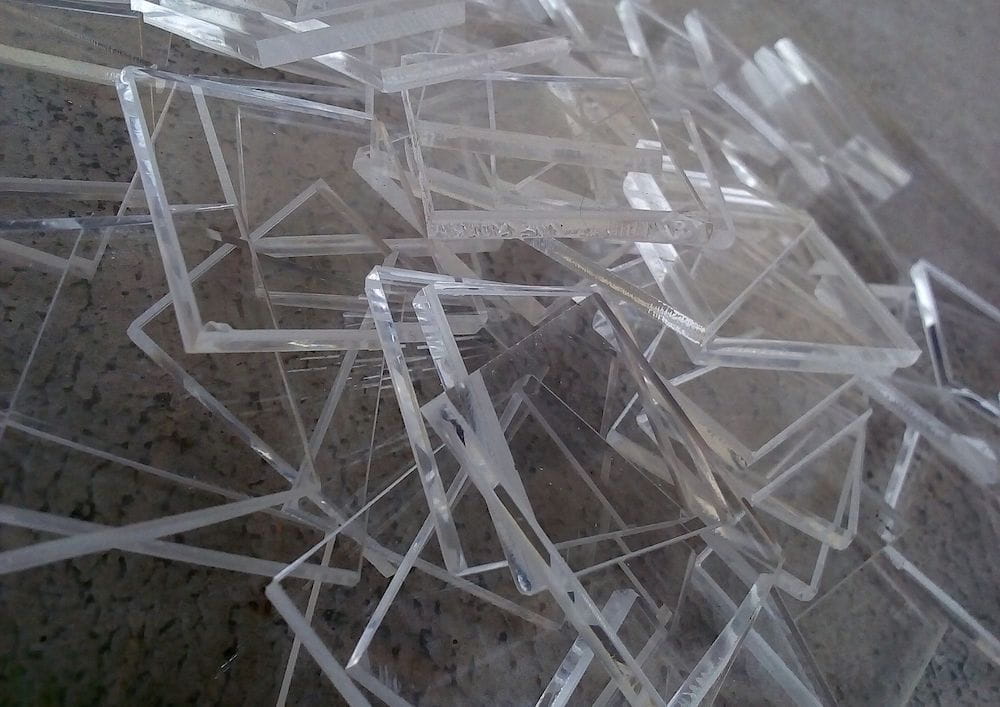 Glass panes made of thick, conventional sheets are probably what first comes to mind when you consider windows. When it comes to glazing applications, polycarbonate sheets, and acrylic sheets have quickly become popular substitutes for traditional glass after years of being the only viable options. If you're looking for a replacement for glass windows, why not consider acrylic plastic sheets? Several factors contribute, but we'll focus on the 3 most important ones.
Best for Frequent Use
Plastics like acrylic plexiglass sheets are more cost and energy-efficient to manufacture than glass, and they also weigh less, resulting in lower shipping and delivery rates. There are many varieties of acrylic sheeting, including transparent to colorful and acrylic mirrored sheeting.
Security and Stability
Whether you have big dogs, or you are in a hurricane-prone area, or are just paranoid about intruders, you might want to invest in stronger windows. Plexiglass sheets have an impact strength 17 times that of glass, they must be broken with a much greater force in order to be shattered. Acrylic sheeting eliminates the risk of injury from shattered glass, making it a viable option for use in window construction. Plexiglass sheeting is unlike other materials since it can be shattered, yet it doesn't splinter into thousands of sharp pieces.
Radiation of Light
Avoiding eye strain caused by glare and reflections is a major benefit of plexiglass sheets over the conventional glass. More than 90% of light can travel through translucent Plexiglass sheets, hence it is more see-through than glass. Moreover, the greater the thickness of the glass, the more noticeable the discoloration will be. In contrast, plexiglass retains its transparency at any thickness. Considering all the ways in which acrylic sheeting excels above the conventional glass in window applications, it is easy to see why plexiglass has been the material of choice for so long.
Where to Use Plexiglass? Some Common Applications
These days, the uses for plexiglass are practically endless. This glass is used widely for household projects to commercial ones because of its resistance to water and to being broken. They are frequently used in;
Shower enclosures
Bathroom fixtures
Aquariums
Submarine viewing ports
Skylights
Shelves
Tabletops
Greenhouse walls
Deck barriers
Barriers to factory safety
Showcases in Retail stores
Automobile lenses
Arena seating
Aircraft windows
Dental fillings
Surgical instruments, and more
At Last,
Being sturdier and more clear glass, you can use it for any household purpose. However, making your home artistically beautiful via glass paintings is yet another skill. Do you want to do painting on plexiglass? Use acrylic paints. Acrylic painting can look complicated, but it's actually quite easy with some practice and instruction. Learning to paint on acrylic sheets opens up a world of creative possibilities; you may make anything from high-end glass wall paintings to stunning artistic decorative pieces.