When it comes to family vacations, there are a lot of factors to consider. One of the most important is deciding where to go. With so many amazing places to choose from, it can be hard to decide on just one destination. This blog post will discuss seven great places that are perfect for a family vacation!
Huston
Texas is a beautiful state worth checking out and its largest city is also the main attraction. There's a variety of Houston hotels to choose from meaning you won't have trouble settling your family in for a comfortable stay. The city is also home to many family-friendly activities, making it the perfect destination for a vacation.
When you're there, you should visit the Space Center Houston, the Museum of Fine Arts, and the John P. McGovern Museum of Health and Medical Science. The city has a lot to offer families looking for a fun vacation destination. There's something for everyone here!
Orlando 
Visiting Disneyland at least once in your lifetime is a must. Orlando is home to not one, but four theme parks: Walt Disney World, Universal Orlando Resort, SeaWorld Orlando, and LEGOLAND Florida. That's not all Orlando has to offer though. 
Orlando also offers plenty of outdoor activities, like kayaking and canoeing on the many lakes Orlando has to offer. There are also numerous golf courses for those who love to play. 
For those who want to take a break from all the excitement Orlando has to offer, there are plenty of spas and resorts where you can relax and rejuvenate. The Grand Orlando Resort at Walt Disney World is a great place to stay for a family vacation. 
Orlando is truly a place for everyone and has something for everyone to enjoy. Whether you're looking for excitement or relaxation, Orlando is the perfect destination for your next vacation.
Anaheim 
Another town with a Disney World, Anaheim is a must-go destination for families. This town has more to offer than just the happiest place on Earth, however. Anaheim is also home to Angel Stadium, where you can watch a game of America's favorite pastime, which is baseball! Anaheim also has great shopping, with many outlets and malls to explore. 
When visiting with your family, Anaheim has many great hotels to stay in that offer shuttle services to and from the airport as well as to the different attractions Anaheim has to offer. Anaheim also has a variety of different restaurants, so everyone in your family will be able to find something they like. 
Yosemite
There are a lot of activities you can do with your family in Yosemite. These are the following:
Hiking

Rock climbing

Biking 

Horseback riding 

Swimming 

Fishing 

Camping
Yosemite is a great place to visit for a family vacation because there is something everyone can do and enjoy. The scenery is also breathtaking, so don't forget to bring your camera!
Jackson Hole
This place is famous for its natural beauty and its wide variety of outdoor activities. It is the perfect place to vacation if you are looking to get away from the hustle and bustle of city life and enjoy some time in nature. The area is home to a number of national parks, including Grand Teton National Park and Yellowstone National Park, so there are plenty of opportunities to explore the great outdoors. Jackson Hole is also a great place to enjoy some winter sports, such as skiing and snowboarding.
Hawaii
A tropical family vacation in Hawaii sounds like a dream come true, and for good reason. Hawaii is home to some of the most beautiful beaches in the world, as well as plenty of activities for everyone in the family to enjoy. 
One of the best things about Hawaii is the weather. Hawaii enjoys year-round sunshine and warm temperatures, making it the perfect place to spend a lazy day at the beach. The water is also crystal clear and there are plenty of activities to enjoy in the water, from swimming and snorkeling to stand-up paddleboarding and surfing.
Lake Tahoe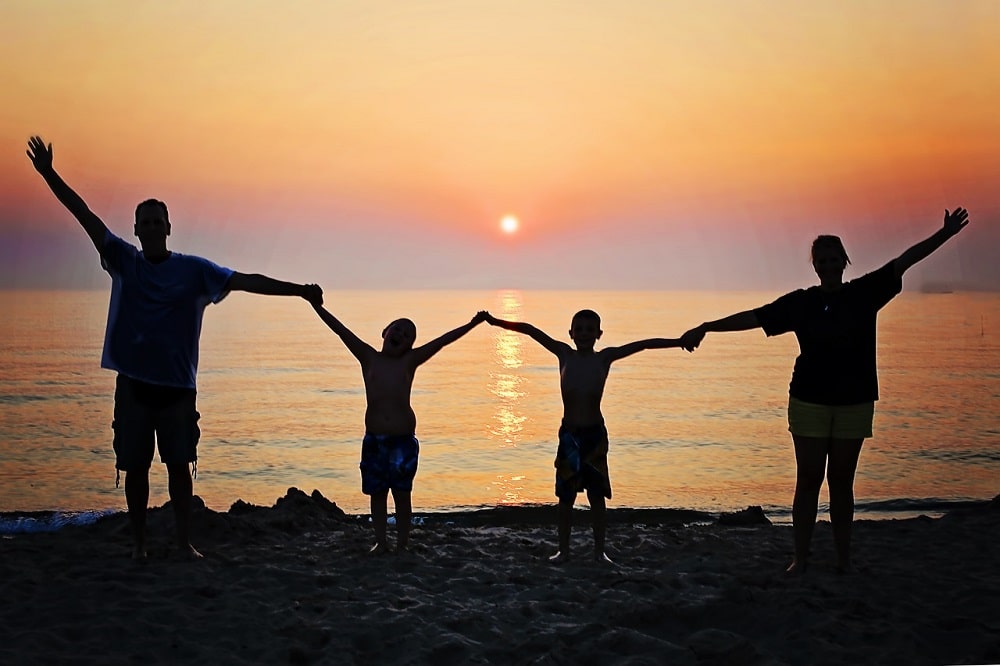 This natural resort area is a great place to visit for a family vacation. Lake Tahoe offers something for everyone, from hiking and biking trails to water sports and fishing. The area also has many restaurants and shops, as well as casinos and entertainment venues. Visitors can find accommodations to suit their needs, whether they are looking for a hotel, condo, or cabin.
Lake Tahoe is a great place to go camping. There are many campgrounds in the area that offer a variety of amenities. Some of them even have RV hookups and cabins available for rent. Visitors can also enjoy hiking and biking on the many trails in the area.
Family vacations are a great time to unwind and bond, but choosing the right location is essential. All these ideas are great if you're bringing everyone along because there is something to enjoy for all ages and genders. Make sure to have a long talk about who wants to go where and book everything. Have fun!