Having sensitive skin can be a real burden for people who are looking for skincare products that are gentle enough to not irritate. From purchasing the wrong type of cleanser to using lotions and serums that contain harsh ingredients, it's easy for those with sensitive skin to make mistakes when buying beauty products.
Fortunately, there are some great options out there for family members who have delicate skin. Whether you're shopping for your mother, sister, or best friend – these eight top products will help them keep their skin healthy and glowing without any discomfort or redness.
So if you know someone who needs extra care when it comes to taking care of their complexion – read on! 
Facial Cleanser
Eucerin Sensitive Skin Gentle Hydrating Cleanser is an excellent option for people with sensitive skin. This mild cleanser is formulated to remove dirt, makeup, and oil without stripping the skin of its natural moisture. Its soap-free formula helps preserve the skin's natural pH balance and it has a light floral scent that won't irritate even the most sensitive skin types.
However, if your family member has a dry complexion – CeraVe Hydrating Cream-to-Foam Cleanser is the perfect option. It provides a rich lather that gently cleanses without stripping away natural oils, and its hyaluronic acid content helps to keep skin supple and hydrated.
Shampoos and Conditioners
The next essential product for those with sensitive skin is a shampoo and conditioner duo. Whether you choose a dry shampoo for sensitive skin from KinKind which you can use for the body and hair or a bottle sulfate-free option, you'll be sure to find something that works for your family member without causing any irritation. Additionally, adding in a conditioner will help keep the scalp moisturized and healthy while also protecting the hair from damage.
Additionally, for those with skin and scalp issues, like psoriasis, the Free & Clear Shampoo and Conditioner duo is ideal. This gentle yet effective combo contains natural ingredients like aloe vera to help keep the skin and hair balanced without any harsh chemicals.
Moisturizers
Having a good moisturizer is essential for those with sensitive skin. Cetaphil's Moisturizing Lotion is a great choice because it has an oil-free, non-comedogenic formula that won't clog pores and it helps to soothe irritation while restoring the skin's natural moisture balance. Additionally, it absorbs quickly into the skin for an immediate boost of hydration. 
If you're shopping for someone with a very dry complexion, then La Roche-Posay Toleriane Ultra Cream is the perfect product. This rich moisturizer contains shea butter, glycerin, and Thermal Spring Water that helps to deeply nourish the skin without leaving a greasy residue.
Sunscreen
A good sunscreen is essential for protecting sensitive skin from sunburns and long-term damage. Sensitive skin is especially prone to inflammation so a sunscreen that features zinc oxide or titanium dioxide is ideal. One of the best sunscreens for sensitive skin is Neutrogena's Sensitive Skin Sunscreen Lotion with SPF 60 which is lightweight, non-greasy, and provides full spectrum UVA/UVB protection.
On the other hand, if you're looking for a specific sunscreen for the face – Cetaphil's Ultra Light Hydrating Fluid with SPF 50 is an excellent choice. This lotion is oil-free and fragrance-free so it won't cause irritation and its powerful ingredients help to prevent any damage from the sun's rays.
Face Masks
Face masks are a great way to help soothe and nourish sensitive skin. For those looking for something that provides deep hydration – try the Skinfix Hydrating Coconut Milk Sheet Mask. This mask is infused with coconut milk, jojoba oil, and aloe vera to help quench dryness and restore the skin's natural glow.
If you need something that provides a little extra boost of nourishment – try the Aveeno Ultra-Calming Hydrating Gel Mask. Formulated with calming feverfew and cucumber extract, this mask helps to reduce redness and soothe irritation while also deeply hydrating the complexion. 
Body Washes
For those with delicate skin, finding the right body wash can be a challenge. The best bet is to look for something free of sulfates and fragrances as these ingredients can irritate sensitive skin. Dove Gentle Exfoliating Body Wash is an excellent option because it helps to gently cleanse and exfoliate without drying out the skin. 
Additionally, for those with eczema or dehydrated skin, CeraVe's Hydrating Body Wash can be a lifesaver. This soap-free formula is enriched with hyaluronic acid and ceramides to help keep the skin hydrated and protected from environmental stressors.
Of course, if you're looking for something with an added spa-like experience – try the Elemis Spa At Home Skin Nourishing Body Wash. This creamy wash is infused with essential oils and vitamins to provide maximum hydration and nourishment for the skin.
Intimate Care
For those looking for a gentle and effective intimate care product – the YES Natural Water-Based Lubricant is an excellent option. This lubricant contains organic aloe vera and chamomile to nourish and soothe delicate skin while also providing long-lasting lubrication. 
If you're looking for something specifically designed for women – then the Intimate Earth Balance Moisturizer is the perfect product. This moisturizer is formulated with natural ingredients like shea butter and aloe to help soothe dryness while providing a luxurious experience.
On the other hand, for the hygiene of the intimate area, the Intimate Earth Balance Cleanser is an excellent choice. This cleanser is formulated with natural ingredients like tea tree oil and lavender to help cleanse and nourish delicate skin without irritating it. 
Face Oils
Finally, for those with dry, sensitive skin – face oils can be a great way to lock in moisture and provide extra nourishment. For something lightweight, try the Indie Lee Squalane oil which is perfect for oily skin types as it helps to balance out natural oil production.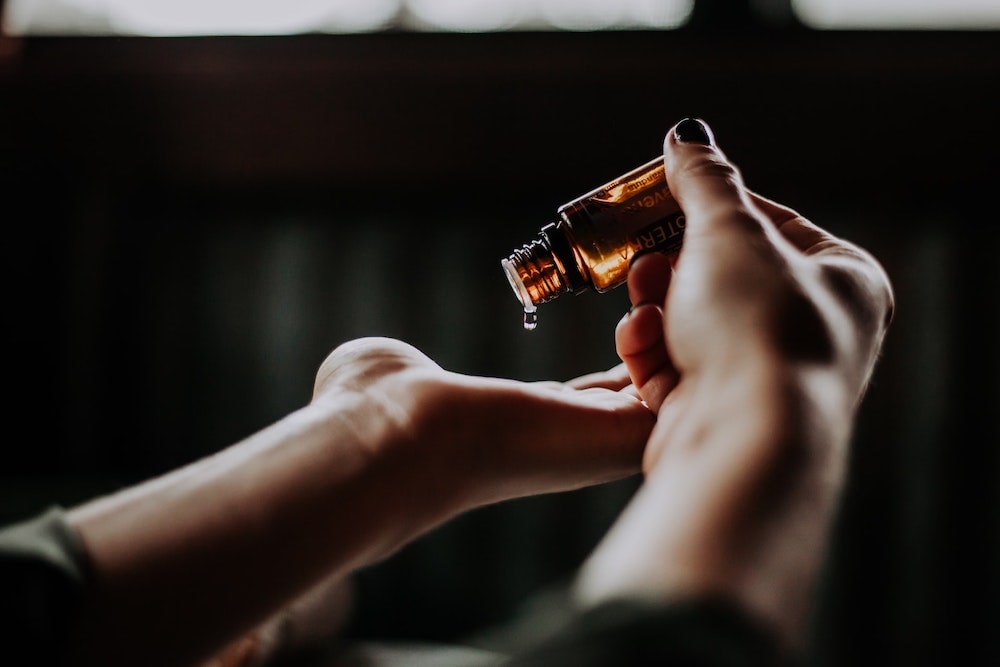 On the other hand, if you need something with a more luxurious feel – then the Pai Skincare Rosehip Bioregenerate Oil is an excellent choice. This oil is infused with rosehip, evening primrose, and vitamins to help protect from free radicals while deeply hydrating your skin.
For those looking for something specifically designed for mature skin – try Kiehl's Midnight Recovery Concentrate—it is formulated with lavender essential oil and a blend of natural oils to help nourish and replenish the skin while also providing antioxidant protection.
As you can see, no matter what type of sensitive skin your family member has, there are plenty of products to help them achieve healthy and glowing skin. By choosing products specifically designed for their needs, you can be sure that they will have a pleasant experience and enjoy beautiful results!