Are you and your kids looking for something fun and creative to do this spring and Easter? Look no further – we've got great ideas for outdoor crafts your kids will love. All require basic materials that are easily available at craft stores, or even around the house. From dyeing eggs in all sorts of colors to creating colorful clay flowerpots with unique designs, these four simple crafts guarantee a day spent together making memories – but more importantly having fun! Ready to get crafting? Read on (but don't forget sunscreen)!
Crafting in the Garden – Get Creative With Nature's Resources
Crafting in the garden this season is a great way to bring some fun and creativity into the Easter holidays with your kids. The warm weather and blossoming flowers provide the perfect setting for creating decorations or memorable keepsakes such as greeting cards or collages. Harvesting supplies from nature provides endless possibilities, including using fallen twigs, petals, stones, sticks of different colors and shapes, and interesting pieces of bark and leaves. You can also add some tailored christmas lighting designs that will make your garden look extra special. Gather around a picnic blanket while you plan out which combinations you'd like to use and your heart's desire can be made into reality whether it's something traditional like an Easter egg decoration or something new and unique inspired by all the natural beauty Mother Nature has to offer!
Making a Colorful Easter Egg Wreath
An Easter Egg Wreath is a colorful and unique craft that can be enjoyed by everyone in your family this season. With just a few supplies and a bit of creativity, you and your kids can create an eye-catching wreath that will make an impressive addition to any living room or front door. This is the perfect time of year to gather your favorite colored eggs, ribbons, and string to form a beautiful decorative piece after you have picked them out at the store or created them yourself. Spend some quality time together as you craft away at the ultimate Easter decoration!
DIY Birdhouse Decoration – A Fun And Easy Activity For The Kids
DIY birdhouses are a great way to keep the kids entertained this Spring! Decorating a birdhouse can be a wonderful activity for both parents and children. Making their own designs and adding bright colors is sure to bring smiles to their faces. It's also an easy craft project that won't break the bank. You'll need some basic items such as paint, brush, glue, scissors, and perhaps some dried flowers or string decorations. Allowing the kids to create their own colorful flourishes will make it even more fun! So grab your materials and get crafting; who knows how beautiful these spring birdhouses will turn out?
Planting a Mini-Garden in Your Yard – Let Your Children Get Their Hands Dirty!
Celebrate the coming of spring by getting your kids outdoors and planting a mini-garden! There's no better way to tap into the natural wonders of nature than by letting your children run to get their hands dirty in the soil. Not only will this be a fun bonding experience for you and your kids, but it will also be educational as you teach them about plants and flowers. Don't forget to provide them with supplies like a trowel, gardening shears, or gloves – so they can help create your own homegrown masterpiece for Easter!
Extra Tip: Creating Your Own Wind Chime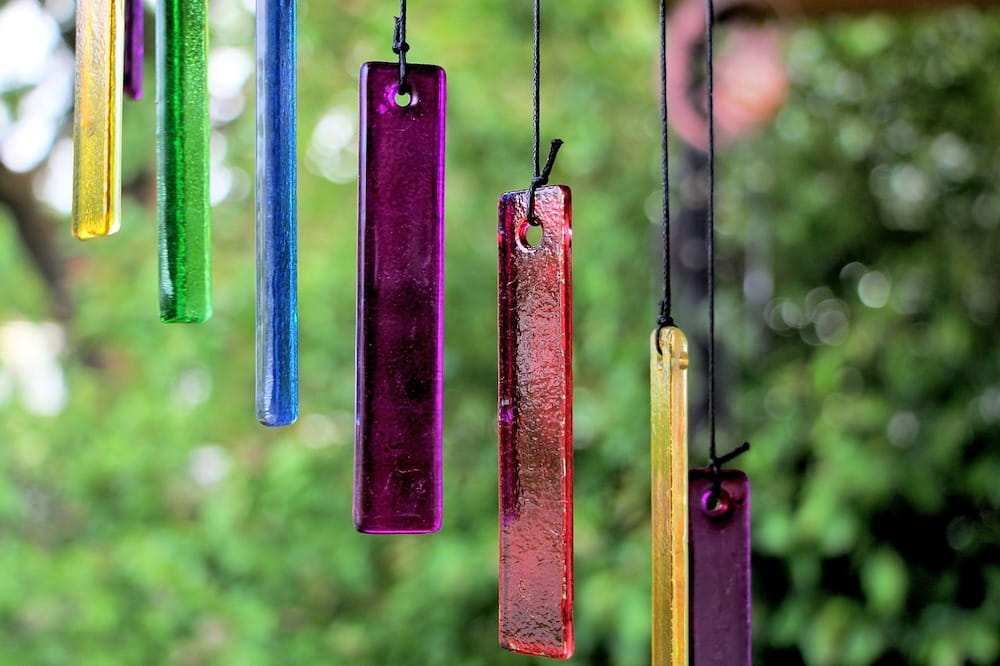 Get creative and craft your own wind chime for a beautiful addition to any outdoor space. Your kids will love collecting natural materials outdoors and deciding which pieces to use for the chime. It's best to use lightweight, durable items, such as shells or twigs, so as not to weigh them down. You can add some color with fabric scraps and yarn, then tie everything into place with string or ribbon before hanging this unique project wherever you'd like. The materials available in nature create endless possibilities of shapes and colors while creating ethereal music that is sure to lift your mood this spring.
This season, get creative in the garden with these four fun and easy spring and Easter outdoor crafts! Not only will these activities foster creativity among your kids but also help in uniting them with nature. And what better way for your children to learn about the beauty of the outdoors than creating and appreciating art that is inspired by it? Get in touch with your natural side this season and enjoy every moment with your family as you create one-of-a-kind outdoor crafts that'll be perfect for any spring or Easter festivities!