Siding is crucial in any house as this adds to the overall curb appeal while also providing protection against harmful elements. Depending on the type of material and thoroughness of installation, the siding can last up to 20 years or more. Routine maintenance and cleaning of the siding can contribute to a longer lifespan while also keeping the appearance of your home attractive.
Over time, the siding will require replacement to ensure the interior and foundation of your home remain structurally sound. If you're considering a siding replacement project soon, it's good to know that it can provide a significant boost to the overall value of your house. If you want to learn more about the siding options available in Virginia, checking out a reliable siding company in Fairfax can significantly help.
One way to ensure the best outcome of your upcoming siding replacement project is to make the necessary preparations. Here are several considerations before replacing the siding in your home:
Extent Of Damage
Depending on the seriousness of damage to the siding, you might only need to replace a section or a few pieces. It all depends on the state of the existing siding. For instance, if your home has wood siding, you can replace portions piece by piece. As for aluminum and vinyl, a replacement job typically covers a large section.
Siding Type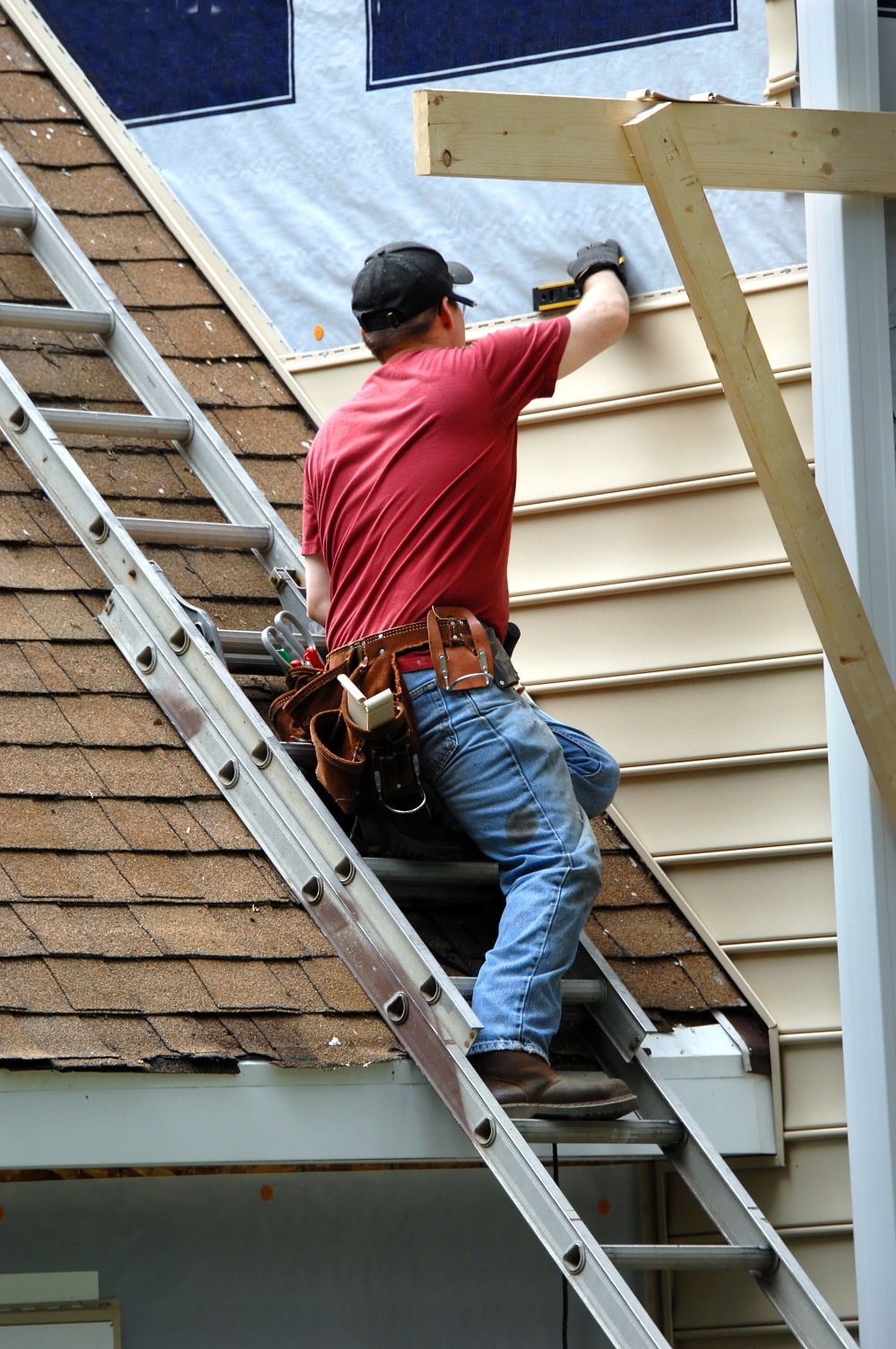 The scope of the replacement project will depend on the type of siding present. When you have wood or aluminum siding, you have the option to apply a fresh layer of coat to freshen up its appearance. If you have vinyl siding in your house, it can end up with discoloration, stains, or damage, in which replacement is the only option.
If you find the maintenance routine tedious or the finish of the current siding doesn't match your home, it's best to consider a replacement project. If you're going to choose wood siding, it comes at a higher price tag than vinyl but imparts a uniquely warm vibe to your home. Some of the latest products in the market such as fiber cement also offer a distinct look and boast superior strength.
When thinking about the type of siding for your home, here are some considerations to remember:
Consult a professional on the suitable material based on your location.
Check the siding types in your neighborhood.
When it comes to the maintenance level, wood requires regular care while vinyl entails minimal maintenance. Stone barely requires upkeep while fiber cement might need a repainting job.
Installation Safety
If your house has two levels or has a walkout, you need to reach the upper levels to perform the replacement task. Make sure you have durable and secure scaffolding to lower the risk of falls. Work with a partner who must be on the ground while you're up. Additionally, make sure all your tools and equipment are on hand to eliminate the need to move up and down constantly.
For those who aren't confident in handling the task, working with a professional is an excellent option to ensure the proper replacement of your siding.
Condition Underneath The Siding
In most cases, you'll find a paper or house wrap behind the siding. Some might have foam board insulation or a layer of plywood. Depending on what's underneath, make sure it's solid and free of rot, mold, or pest damage. Additionally, double-check if the framing is sturdy enough to support the siding.
You should carefully read the installation instructions for the siding of your choice and get in touch with the local building department to determine the requirements in your area.
Proper Handling Of The Siding
Vinyl siding comes in various parts and components. The best way to position these standard-sized pieces onto your house is to snip and cut the different materials.
As for wood panels, you need to cut, sand, or rip them. As for aluminum, they're less flexible, so you need to trim and cut them to fit. It also requires proper handling to avoid injuries from splinters or sharp edges. For fiber cement siding, you must handle them with extra care as well. It's better to allow a professional to take this job if you choose this type.
Conclusion
Installing new siding in your home will improve its appearance while also boosting the level of protection. When you're ready to replace this part of your home, these tips will help you make your project a successful one. Consider the ideas mentioned here as you prepare for a siding replacement.