It's that time of year again when the holidays are fast approaching! With so many exciting shopping opportunities and festive celebrations, it can be overwhelming trying to decide what to buy for your friends and loved ones. To help make your decision a little easier, here are 6 interesting gifts you can buy for the holidays. 
1. Christmas hampers
Christmas hampers are a great way to show your appreciation for those special people in your life. These festive gift baskets usually come filled with holiday treats such as chocolates, cookies, candies, and other goodies. Depending on the size and contents, there's something to suit everyone's budget. Create a personalized hamper by adding items that represent the recipient's interests or an item they'll appreciate having. The Christmas hampers make the perfect surprise for your loved ones this holiday season. It's a thoughtful and tasteful gift that will surely put a smile on their face. 
2. Personalized gifts
Personalized gifts are always a nice way to show someone you care. Whether it's a custom t-shirt featuring their favorite cartoon character, a mug with their name, or a picture frame of the two of you together – there are plenty of creative and thoughtful options available. These gifts will surely make them feel special and show that you've put some thought into them. Plus, these items won't cost too much, so it's perfect for anyone on any budget. 
3. Holiday decorations
Holiday decorating is an essential part of getting the festive spirit going! From Christmas trees to snowmen ornaments, garlands and lights – there are lots of ways to add some holiday charm to your home. You can even treat your loved ones to their own set of decorations so they can get into the festive spirit too. This is a great surprise for anyone who loves Christmas and will show them how much you care. 
4. Subscription boxes
Subscription boxes are becoming increasingly popular these days because they make gift-giving easy and exciting! Depending on the type of subscription box, it could be filled with anything from snacks to beauty products, or even books. It's a thoughtful way to give someone something special every month without having to put much effort in. Plus, most boxes come with personalized notes which adds an extra element of thoughtfulness that your loved ones will appreciate. 
5. Gift cards
Gift cards are always a safe bet if you're not sure what to get someone. Whether you're buying for your parents, friends, or colleagues – gift cards are perfect as they allow the recipient to choose something that truly interests them. You can find digital and physical gift cards from almost any store, so take some time to research which one best fits your budget and the person you're buying for. It's a simple but effective way to show appreciation this holiday season. 
6. Experiences
If you want to spoil your loved ones this holiday season, why not treat them to an experience? From outdoor activities such as rock climbing, zip lining, or kayaking to more indoor-based options like painting classes or cooking workshops – there's something available for everyone! Once again, it depends on your budget but there are lots of fun experiences you can give that won't break the bank. It's an amazing way to give a lasting memory that they can cherish for years to come. 
Why is buying gifts hard? 
Buying gifts for your loved ones can be difficult, especially during the holidays. It requires a certain level of thoughtfulness and consideration as you want to choose something that will truly touch your heart. You also have to take into account the person's interests, hobbies, and budget – all while trying to find something unique and special. With so many options available, it can be hard to narrow down the choices and decide on one gift that stands out from the rest.  But if you keep these 6 interesting gifts in mind, you'll have a variety of great options to pick from this holiday season!
Is it better to give experiences or physical gifts?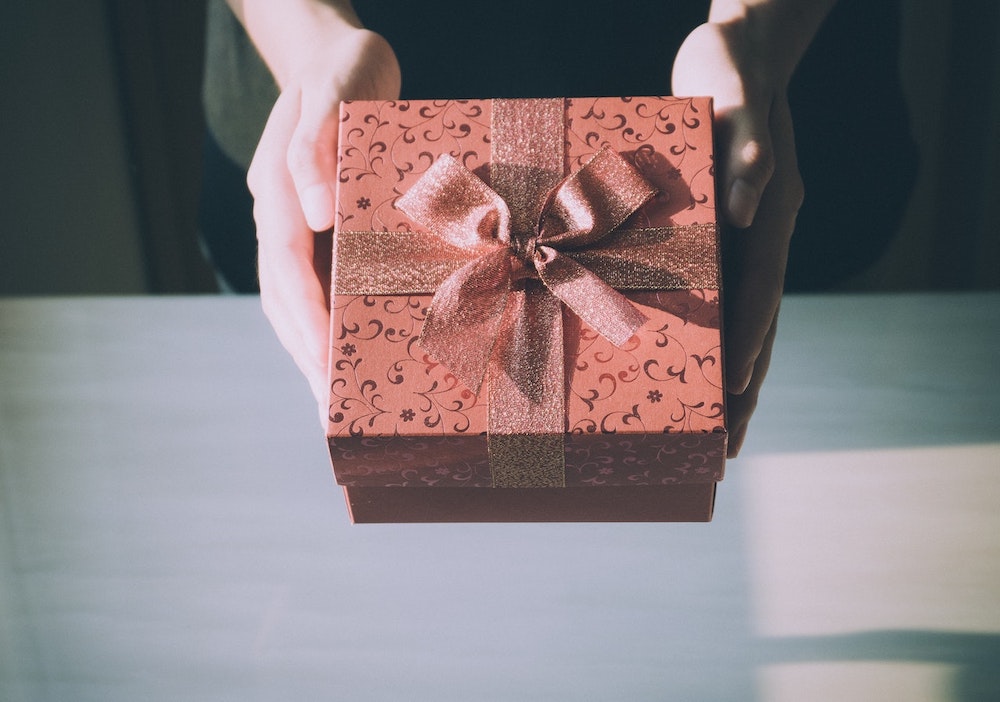 It depends on the recipient and their interests. Some people are more likely to appreciate physical gifts whereas others would prefer an experience they can remember for years to come. It's important to consider the person you're buying for and think of something that will truly make them happy. Experiences create lasting memories while physical gifts may be used less often but can be just as meaningful if chosen carefully. Ultimately, it's up to you and your budget to decide which is better – a physical gift or an experience!
As we saw, there are plenty of gifts you can give during the holidays to make someone feel special. Whether it's something big or small, a thoughtful and unique present will always be appreciated. So start getting creative and use these ideas to find the perfect gift for your loved ones this holiday season! Happy shopping!