Are you looking for a gift that will be appreciated and used often? Wallets are often overlooked as a great gift idea. However, they can be the perfect present for anyone on your list. Not only do wallets provide practicality and convenience, but they can also be customized with personalizations that make them extra special. This article will discuss six reasons why wallets are great as a gift. Without further ado, let's get started.
Functionality
Wallets offer a practical and functional way to store money and cards. They provide convenience by keeping everything in one place, making it easy to take out cash or access credit cards when needed. You can find leather wallets with several designs to fit different needs. For instance, there are long wallets for men and more subtle and slender models for women that fit in small purses.
The wallet you should choose should fit the needs of the person you're giving it to. The team behind Bull Sheath Leather Wallets says you should also consider the wallet's size and capacity if you want to fit cash, cards, or other items in it. For example, if the recipient wants to carry coins, you should opt for a wallet with a coin pocket.
Durability
Wallets are often made of leather or other durable materials that can withstand the wear and tear of everyday use. This makes them more reliable than other gift options, as they will last longer and provide value over time. Leather wallets, in particular, become more attractive as they age, making great long-term gifts.
Unlike other gifts, wallets won't need to be replaced as often. So, along with its functionality and practicality, the receiver of your wallet will also benefit from its durability over time. This leaves them with a gift they can use for many years to come. Be sure to choose the best material that fits the receiver's needs and lifestyle.
Personalization
One of the biggest advantages of wallets is that they can be customized in several ways. For instance, you can engrave names or initials on the wallet's surface, making it an even more special present. Leather wallets also provide different color options and textures, so you can easily find one that suits the recipient's style.
Other personalization options include embossing and stitching, allowing you to add some extra flair to the wallet before you give it away. This will make your gift more unique and special, as no other wallet looks like it. When customizing the wallet, make sure you select the appropriate material and design. This way, you can ensure it fits the recipient's needs and preferences.
Aesthetics
Wallets are not only practical but also aesthetically pleasing. Leather wallets have an elegant look that can make anyone's outfit stand out. For example, minimalist wallets with sleek and modern designs are perfect for special occasions.
You can also find more classic and vintage wallets with intricate designs that will make any gift look luxurious. No matter the style, you're sure to find something that suits the recipient's taste. For instance, if they love classic pieces, opt for a timeless leather wallet with simple details. You can also customize the wallet with colors, textures, and prints.
Affordability
Wallets are often quite affordable than other gifts like jewelry or tech gadgets. You can find quality wallets at reasonable prices in many online stores. This makes them a great option if you're looking for a gift without breaking the bank. Plus, when you shop online, you can easily compare prices and find the best option.
However, when purchasing a wallet as a gift, don't forget to consider its quality. The cheaper the wallet, the lower its durability will be over time. So, make sure you choose a wallet that fits your budget and offers good quality for long-term use.
Great Gift for Any Occasion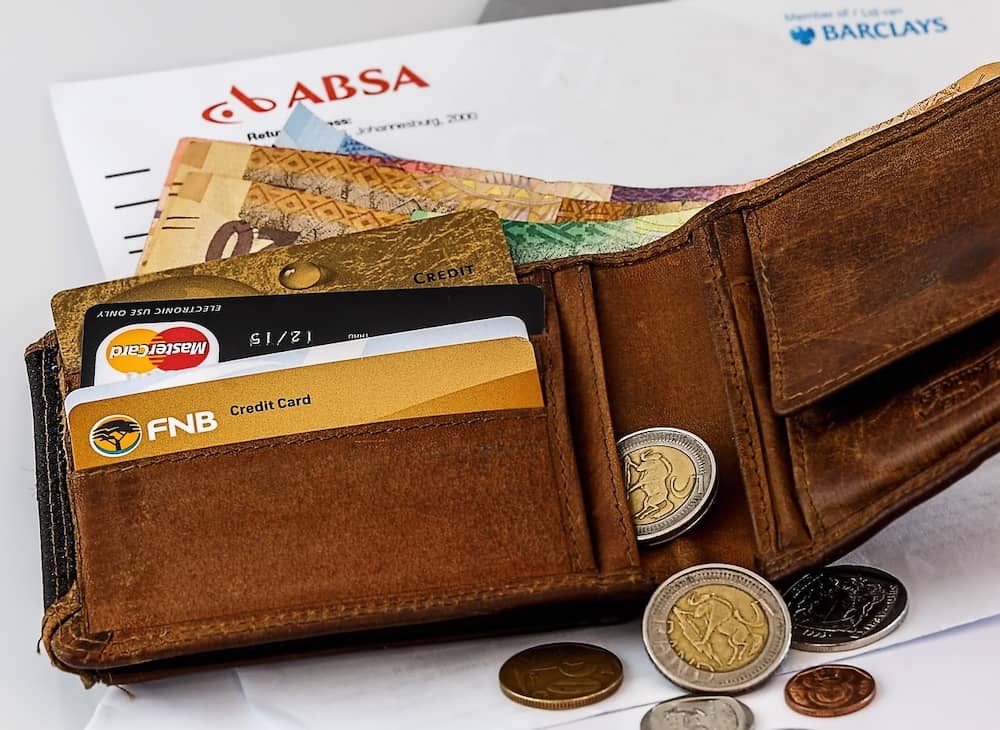 While some gifts are more suitable for certain occasions, wallets make great presents for any occasion. Whether it's a birthday, graduation, anniversary, or just to say "thank you," wallets are always appreciated.
This makes them especially ideal if you don't know the receiver very well. This way, you can give a practical and stylish gift without worrying about finding the perfect one. For instance, if you're attending a wedding, you can give the couple a matching set of wallets as a present.
Wallets make great gifts for any occasion, as they offer both practicality and aesthetics in one package. Not to mention, they are also durable, personalized, and affordable. So, give the gift of a wallet next time you need to find something special for someone. It is sure to be appreciated and remembered. Ensure to consider their needs and preferences when selecting the wallet. This way, you can ensure they get a gift they will love and use for many years.