Face masks or sheet masks became one of the most famous beauty products you can find anywhere. Not only because they are easy to use but also because of their affordability. From manicures and pedicures to body spas and massages, women know how expensive it is to pamper themselves. Fortunately, there are excellent alternatives you can do in the comfort of your home, like face masks.
Face masks have been in the market for ages, but Korean face masks suddenly appeared out of nowhere, and they became some of the hottest face masks in the market. Way back, most face masks are only meant to relax and provide short-term effects on your skin. Nowadays, beauty companies have successfully innovated face masks to provide long-term skin benefits.
Having a Korean face mask that can help you with your skin problems is a must, especially after a long, tiring day where you don't have the energy and time to do an extensive skincare routine. Here, you will find some of the best Korean face masks to help you with skin issues. Check them out!
1. Some by Mi's Yuja Niacin Brightening Sleeping Mask
Having dull, aging skin is not something we want to experience, especially at a younger age.  While maintaining a healthy and consistent skincare routine can be challenging for people with busy schedules, you can help your skin transform your skin to brighter, youthful skin while relaxing after a tiring day.
This sleeping mask contains Yuja extract, niacinamide, and glutathione to nourish and brighten your skin while fighting signs of skin aging. It comes with a quick-absorbing formula and a citrusy scent that can help you relax throughout the night. This product is perfect for people with dry, uneven, and lackluster skin.
2. Dear Klairs' Midnight Blue Calming Sheet Mask
People with sensitive skin can have challenging experiences when choosing products for their skin type, and there's nothing worse than ending the day with red and irritated skin after trying countless calming creams that do not work. This product is a bestselling Korean face mask that has been tried and tested by many people worldwide.
Midnight Blue Calming Sheet Mask comes with a bamboo charcoal mask infused with nourishing ingredients such as erythritol, tea tree oil, and white willow bark extract to nourish and calm the skin. While reducing irritation, this mask also provides gentle exfoliation to prevent your skin from forming acne.
3. Mediheal's N.M.F Aquaring Ampoule Mask EX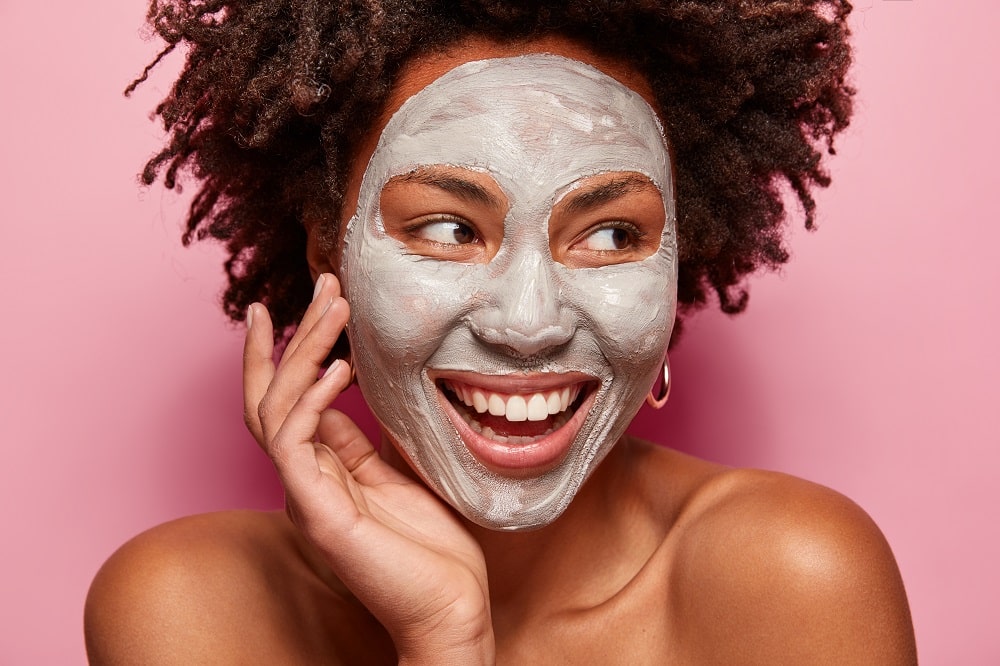 If you're into K-pop, specifically BTS, you might have heard of Mediheal. This brand is one of the finest brands in Korea that offers various products to solve skin issues. This mask is beneficial for people with extremely dry skin as its formula comes with hyaluronic acid and ceramide to help your skin improve its moisture retention abilities. It also contains witch hazel to sweep off and control sebum. If you're looking for a refreshing mask, you have to try this product.
4. Jart+ Dermask Solution Intra Jet Wrinkless
More and more people are experiencing premature skin aging regardless of age and gender. As we live in a stressful time, it's not unlikely for our skin to show signs of aging, such as fine lines and wrinkles. To prevent it from worsening and happening again, you should go for face masks like this.
This face mask comes with a thermosensitive cellulose gel mask infused with collagen, bio-peptide, and adenosine to diminish signs of skin aging and help the skin become plumper and more youthful. This product can work wonders overnight, especially if your skin needs a quick pick-me-up.
5. The Face Shop's The Solution Mask Sheet Pore Care
Having large pores can impact your confidence, and it could feel like you're doing everything, but nothing is working for you. That said, you should give this pore care mask a try as it contains natural polyphenol and tannin extracts to provide your skin-soothing benefits and refine your pores. Aside from that, it will provide your skin intense moisture with the hyaluronic content in the serum.
Final Thoughts
Korean face masks have an excellent reputation worldwide, and it cannot lie. If you haven't tried a single Korean face mask yet, then here's your green light. With how Korean companies formulate their products, you will surely find the perfect face mask for you. Try them out!