Coupons are one of the most effective sales strategies for business owners to retain their old consumers and attract new clients. From a customer's viewpoint, utilizing coupons is a clever way to save money every time they purchase an item.
It's obvious you'll save money if you use coupons, but how do you know if you're maximizing the value of said coupon well? Take a look at these tips and tricks to ensure you're utilizing each voucher efficiently.
1. Stay Organized To Maximize Savings
Coupons are usually on flimsy paper, which could mean you could either overlook them or misplace them should you cut them out. One common occurrence is many set the coupons aside to use later but forget to bring them once they head to the store. If you're the individual who keeps a lot of paper, like receipts, in your wallet, try substituting a separate pouch as an organizational idea to avoid misplacing any vouchers or coupons.
2. Know The Store's Coupon Policy
Coupons always come with stipulations. Before shopping, familiarize yourself with the terms and conditions so you would know what's eligible for purchase. Some cashiers aren't aware of store coupons, so there's a possibility they may refuse them. Should such a situation arise, request to speak with a manager who may be able to assist with completing your purchase.
3. Familiarize Yourself With Local Stores' Best Deals & Sale Patterns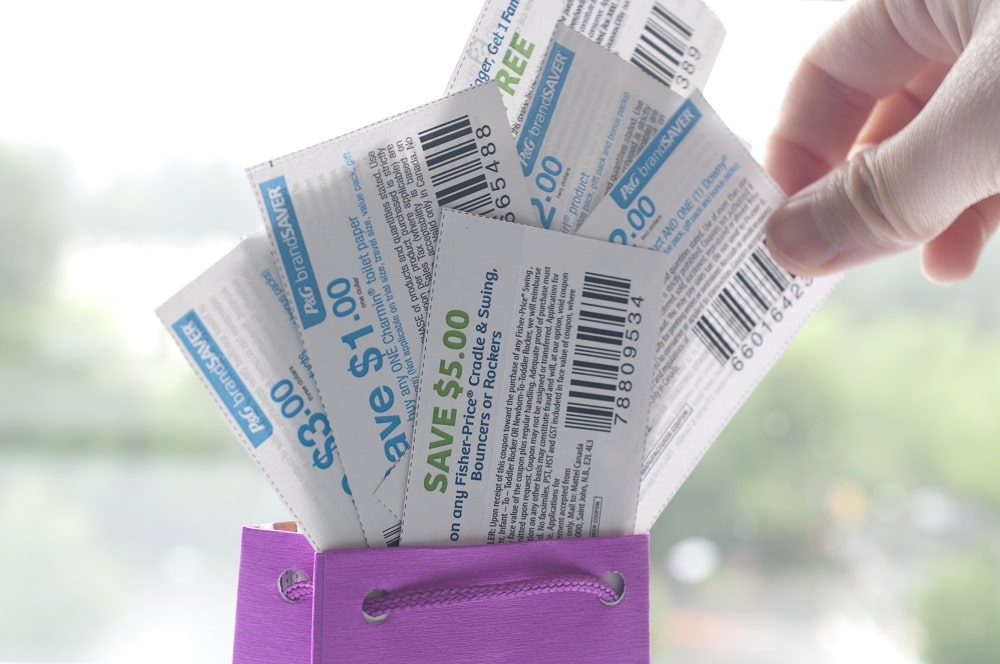 Stores offer coupons occasionally. There are also occasions where sales may give you cashback or promotional deals. If you know when the store will post new specials, you can plan the perfect time to shop to score the best discounts and freebies that could be associated with the coupon offered. One advantage of shopping around as opposed to purchasing in one store is you can compare each other's price tags for the best deals today.
4. Take It Slow
If you have a lot of coupons, it could be tempting to try and use them all at once. While it's possible to utilize them at the same time, if the coupon doesn't expire until your next shopping date, start with the coupons that produce the most savings first. Paying the least amount with the vouchers that have the shortest shelf-life should be the mission each time you head to your next shopping trip.
Not all coupons are worth using for a particular product, so be sure to do your research and calculate where you can get the most savings. For example, if you have to pay full price for an item to use the coupon, that isn't a good deal; using the coupon will cost you more.
5. Learn To Stack Coupons
If you have a manufacturer's coupon, you can often maximize the value by shopping in stores that offer their own deals for a particular product. There are often instances where you could use both the manufacturer's and in-store coupons together to stack on your savings. Stacking does become another trick where you need to know the coupons and store's terms and conditions. Many stores won't let you combine coupons, so make sure you invest your time and money into a location that will yield the best return in both product and money saved.
Always bring your coupons with you when going to the store in case a deal suddenly pops up. You want to be prepared to save money at all times.
For easy access, you can look through ShipTheDeal Coupons to save time and more money.
6. Don't Buy Something Just Because It's On Sale
Sale prices can easily trick people into buying a product because it seems like a good deal. If you continue to use coupons for items you don't need, there's a possibility you're wasting not only the product but also your money. The purpose of couponing is to help you save money on important purchases.
If you buying for the sake of using a coupon before it expires, you're not being thrifty. The idea of a coupons allows you to purchase essential items at a discounted price.
Final Thoughts
Utilizing coupons is beneficial for both business owners and consumers. If you're savvy and know how to apply coupons well with your purchases, you'll be sure to get the best deals and save money. The tricks mentioned in this article maximize the attempted value of your coupons. If you can, stay organized, know both the coupon and store's policy, get proficient at learning how to use coupons with other promotions, and be wise in choosing the products you'll get. If you keep these tips in mind each time you head to the store, there's a high chance you'll keep those extra coins in your pocket.