Kids are exposed to electronic devices every day. They may be watching TV or using a mobile phone. This situation may cause eye problems like red eyes, dry eyes, and blurred vision as they are always exposed to blue light (light that is emitted from electronics). So, as a parent, you have to be aware of this and prepare blue light-blocking glasses for your children.
Choosing a pair of glasses for adults can be frustrating, but if you haven't gone through this process yourself you may feel lost. If you have glasses yourself, unfortunately choosing a pair of glasses for your child can be even more complicated. You'll have more decisions to make regarding their fit and even more options to choose from. To make your life a little easier, here are some tips and tricks to help you choose your child's favorite glasses.
How to Choose the Suitable Glasses for Your Child?
---
1. Find The Right Fit
The most important thing when it comes to choosing your child's glasses is finding the right fit. You can find lots of videos online to get the glasses measurement correctly. When they fit right, their glasses will stay on and look great. Do not size up to accommodate growing children. Bigger frames are heavier, causing them to constantly slide down their nose and this only ends with your child taking off their glasses in frustration.
2. Let Your Child Pick Their Favorite Frames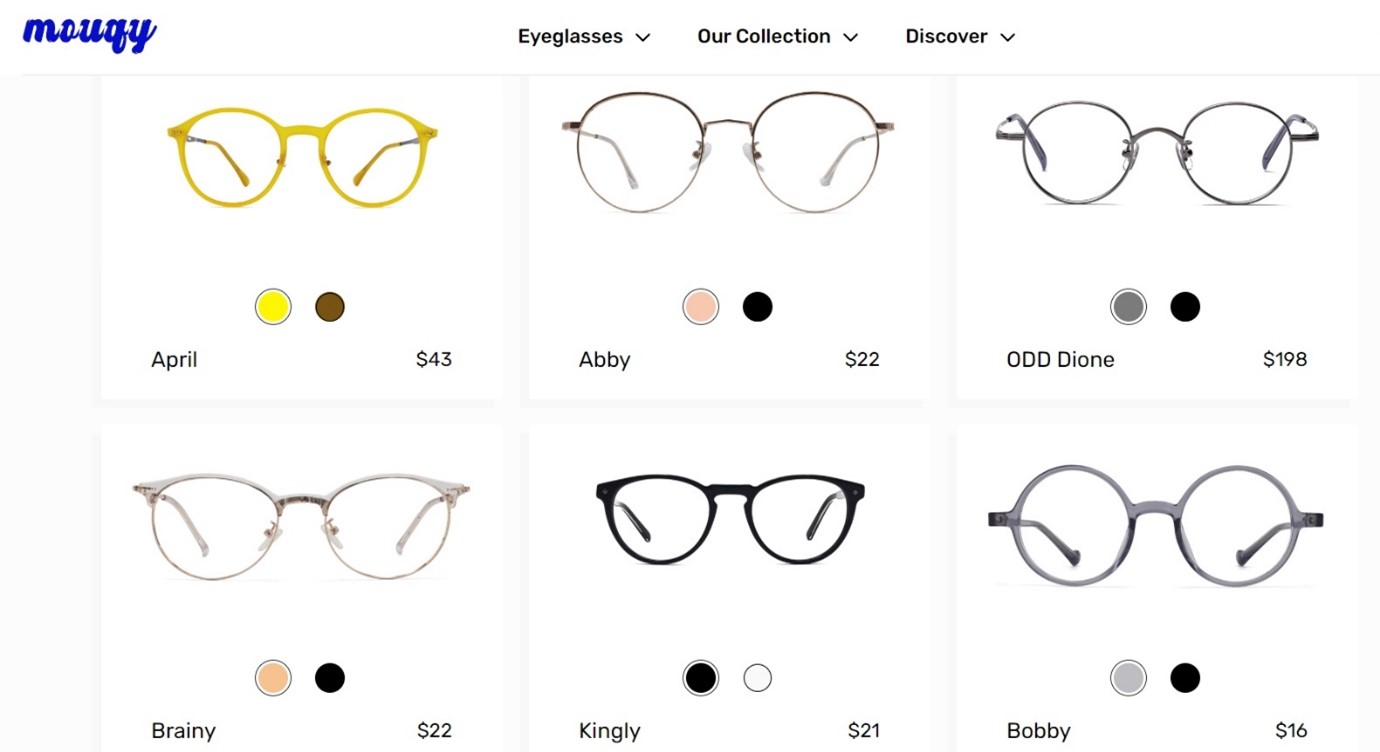 Caption: Mouqy
There are so many frames to choose from! It can be overwhelming to pick out a pair that your child will like, but pick a couple that you know will fit your child, and then let them decide using the amazing Virtual try-on feature! They can try on virtually and decide which one to go for. You may be surprised at what they like and don't like, but ensuring they like their new glasses is essential in getting your child to wear them.
3. Get A Second Pair Of Glasses
Kids are active and accidents happen. We recommend keeping a second pair of glasses on hand just in case their first pair gets lost or broken. If your child has a prescription that requires them to wear their glasses all the time, having that second pair is essential to their wellbeing. If not, having a second pair on hand makes sure they won't have to go without.
4. Purchase Microfiber Cleaning Cloth
With kids everything gets dirty and their glasses are no exception. Fingerprints, dirt, and typical sticky things kids get into will get onto their lenses. Dry cleaning clothes aren't helpful and sprays are annoying to carry around everywhere. We recommend microfiber eyeglass cleaning cloth because they really get all the grime off with minimal effort.
If you don't have glasses yourself, you might not even realize that you can't use any household products to clean their glasses. Paper towels, napkins, facial tissues, and toilet paper leave behind lint and are rough enough to scratch their lenses. Glass and surface cleaners can't be used either because many of them contain ingredients that can break down the protective lens coating and damage them.
5. Talk About Glasses Like They're Cool
What your child thinks of their new glasses starts with you! When talking about their new glasses, be excited and make them seem cool. Instead of saying "you have to wear glasses now," say "you get to wear glasses!" Wearing glasses isn't a punishment and staying positive throughout this experience will help your child understand that glasses are a good thing! Wearing glasses will be a huge change for them and this will make sure your child wears them without an argument.
6. Find Books, Toys & Stuffed Animals That Wear Glasses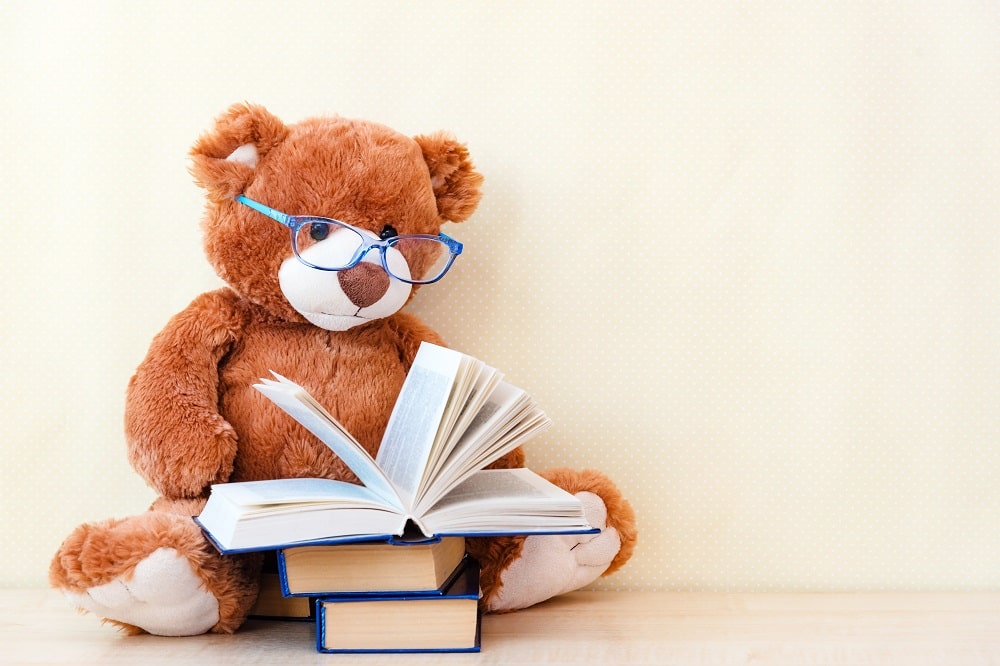 Representation matters! Finding books, toys, and stuffed animals that wear glasses too will help your child adjust to wearing glasses and make wearing them seem normal. There are plenty of children's books that talk about needing glasses, toys that have glasses as added-on accessories, and stuffed animals that already wear them!
Conclusion
We know choosing your child's first glasses can seem daunting, but it's really not! Following the tips above will have you well prepared for when the day comes, letting you focus on helping your child be themselves, and help them find glasses that bring out their personality.
Let us know in the comments how your glasses experience went!