Whether you are planning a Disney-themed party for adults, kids, or entire families, these Disney-themed food and drink recipes will complete planned decorations, invitations, and party favors for your Disney-themed bash.
Disney Themed Food
In keeping with "Pirates of the Caribbean", we like these easy-to-make pirate-themed appetizers:
Pirates of the Caribbean Swords
Pirate swords made of carrot sticks with cucumber slices as swashbuckling sword hilts. Cut carrots into pointy sticks and slip these through thinly sliced cucumber rounds. Prepare your favorite dip with a bit of red food coloring for some tasty blood.
The Pirate Ship Crew
Cheesy pirate heads on sticks. Using small round Babybel cheeses, remove half of the red covering. Leave half on as a pirate red bandana. Using a black food pen, draw pirate faces on the tiny cheeses, and don't forget the eye patch. Place them on easy-to-handle wooden skewers to create an entire pirate ship's crew.
Moving into the "Haunted Mansion", try these appetizers.
Haunted Mansion Ghosts
Using string cheese sections, draw ghoulish eyes and mouths with a food pen for ghostly appetizers.
Haunted House Spider Eggs
Olive spiders on deviled egg beds are as ghoulish as appetizers come. (These are a great idea for Halloween as well.)
Ingredients for 12 appetizers:
¾ tsp. Worcestershire sauce
5 tsp. yellow mustard
3/8 cup Greek yogurt
1/8 tsp. minced garlic
6 hard-boiled eggs
Salt and pepper to taste
12 black olives
Slice the boiled eggs in half and take out the yolks. Blend the yogurt, garlic, mustard, Worcestershire sauce, and yolks with the salt and pepper until creamy. Place the filling into the egg halves where the yolk was originally placed. Remove the olive pits and slice the olives in half, using a half olive for the spider body. Slice the other half into 6 spider legs. Place the spider's body on the egg half and position 3 legs on either side. Creepily delicious!
What would a Disney party be without "Mickey Mouse"? Begin with Mickey Mouse finger sandwiches but leave some room for Mickey cupcakes!
Mickey Mouse Finger Sandwiches
Prepare a selection of Mickey Mouse-shaped ingredients for finger sandwiches. You can either prepare a variety of combinations or allow guests to choose which ingredients they prefer. Using a mickey mouse cookie cutter, prepare Mickey mouse shaped bread slices, cheese slices, and lunch meat slices including baloney, boiled ham, and turkey slices. Place small bowls of mayonnaise softened butter, or similar to add flavor.
Mickey Mouse Cupcakes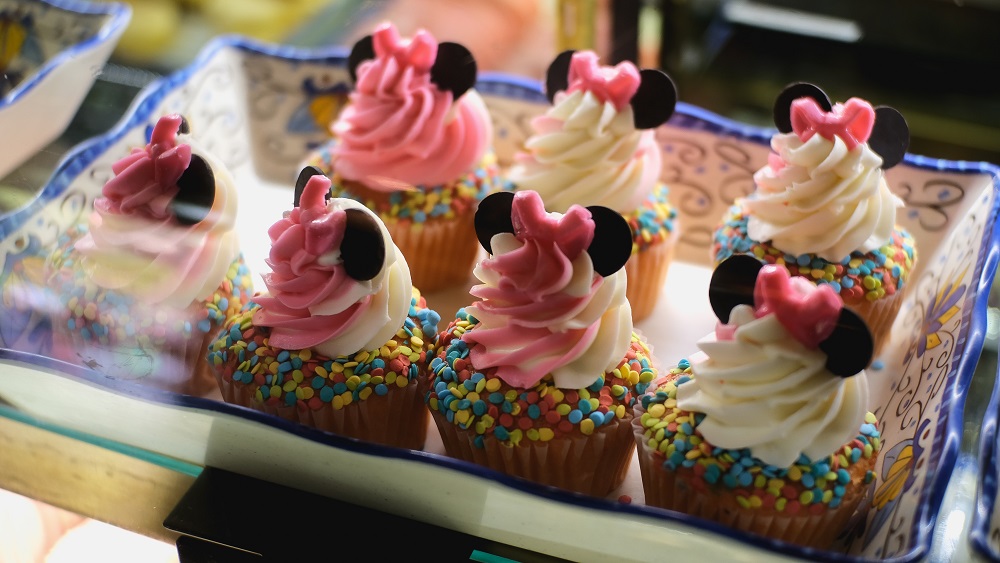 What could be better than a cupcake with ears? Make your favorite cupcakes, either homemade or using a box mix and canned cake frosting. Once you've baked and frosted, divide Oreo cookies into two and place these on the top of the cupcakes for mouse ears. You may want to stiffen the frosting a bit to hold the Oreo ears in place. You can do this by adding powdered sugar to your choice of frosting for more support. To make your frosting prettier, use a piping bag to frost.
Toy Story Cupcakes if you prefer not to mimic the mouse. Forky, the character who feels at home in a trash can, is a delightful idea for Toy Story fans.
Toy Story Cupcakes
These cupcakes are best presented in a garbage can shaped 16 oz. cups. Place a smaller 9 oz. disposable cup inside to hold your cupcakes up. Make your favorite jumbo cupcakes, frost them, and place them on the disposable cups inside the garbage can cups with some candy pieces. Cover with lucky charm cereal bits to mimic garbage. Make "Forky" by melting white chocolate and placing it on disposable plastic forks and then refrigerating. Place a second coat of chocolate then chill for five more minutes. Chilled chocolate should retract but not crack. Using a thin knife, separate from the plastic fork.  Decorate the face and add arms with colorful modeling chocolate to resemble Forky. Insert Forky at the front of your garbage canned cupcake.
Disney Themed Drinks
Cinderella's Glass Slipper Cocktail
Ingredients:
3 measures gin
6 cracked ice cubes
1 measure Curacao
Shake vigorously in a shaker and pour. Add a sparkler for a wow effect.
The Prince Charming Cocktail
Ingredients:
1 measure apricot brandy
1 measure apple brandy
2 measures vodka
1 tsp. lemon juice
6 cracked ice cubes
Shake all ingredients together until chilled. Pour into a chilled cocktail glass and add a colored straw.
The Little Prince Charming Mocktail
Ingredients:
1 measure lemon juice
2 measures sparkling apple juice
1 measure apricot juice
5 cracked ice cubes
Stir all ingredients together and serve in a tall glass with a decorative sparkler.
Moana Non-Alcoholic Punch
Ingredients:
4 oz. mango juice
1 oz. coconut water
1 oz. cherry water
4 oz. fruit punch
2 tbs. simple syrup
Sanding sugar
Ice
Dip a glass into the syrup and then in the sugar. Put aside and allow to dry. Combine the water, punch, and juice in a shaker and mix vigorously. Place ice in the sugared glass and pour the drink mixture over the ice. Enjoy.
Frozen's Elsa Cocktail
Ingredients:
½ oz. gin
½ oz. rum
½ oz. vodka
½ oz. tequila
½ oz. Blue Curacao
2 oz. Sprite
3 oz. lemonade
Ice
Fill a glass with ice. Mix the liquors with the lemonade and stir, blending well. Pour the mixture over the ice and top off with Sprite. For an added effect, top with a white chocolate snowflake made with a small piping bag and melted white chocolate. Draw a small snowflake on wax paper and follow the design with the melted chocolate. Allow to dry and cool. Remove with a spatula and garnish your cocktail.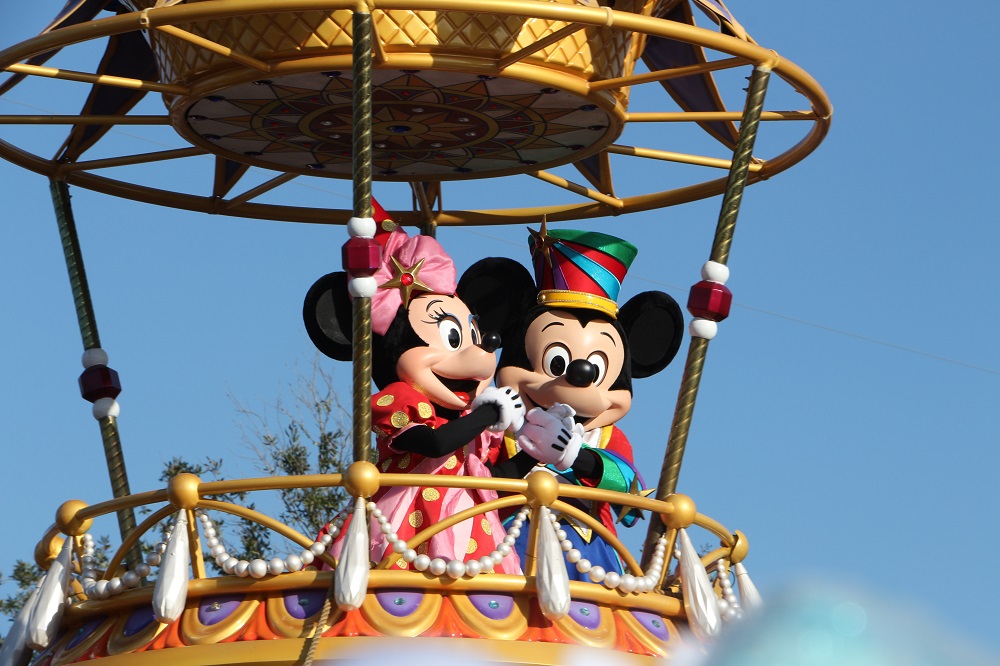 Disney-inspired food and drinks can be found by the dozens. If you feel creative, you may be inspired to invent your recipe or drink based on your favorite Disney character or film.