If you like cooking and look forward to teaching your kids how to feel comfortable in the kitchen preparing new dishes, make sure you start giving them advice from a young age. When they start cooking early, many benefits will follow; they will intuitively know how to pull off tricks in the kitchen, and it will be easier for them to try out new recipes and make them without a problem. They look forward to trying new recipes and developing their unique cooking style.
The most important thing is to start from the base and teach them simple stuff they will later upgrade and experiment with. You can provide many examples and explain what is dangerous and when to be careful. If you don't know where to start, do not worry because there are many tips and tricks you can incorporate into your daily routines to help your kids fall in love with different culinary tasks. If your kid wants to help make lunch all the time – count your blessings and let them help since it will pay off long-term.
College students can quickly get tired and exhausted with many responsibilities and burdens they must finish in time. It can sometimes get overwhelming, and if you find yourself stuck with the tasks and need some free time for your family or yourself, visit this online essay editing service that will take your assignments and do an excellent job. With many experts in different fields, any topic you have will be covered and written promptly and perfectly.
Kids can be very selective from a young age, and a minority likes to eat everything. When teaching your kids recipes, make something fun, simple and tasty they will enjoy and remember. We have picked some of the best recipes your kids will surely enjoy help making and eating. Let's dive right into the list!
5 Easy & Quick Recipes Kids Will Enjoy Making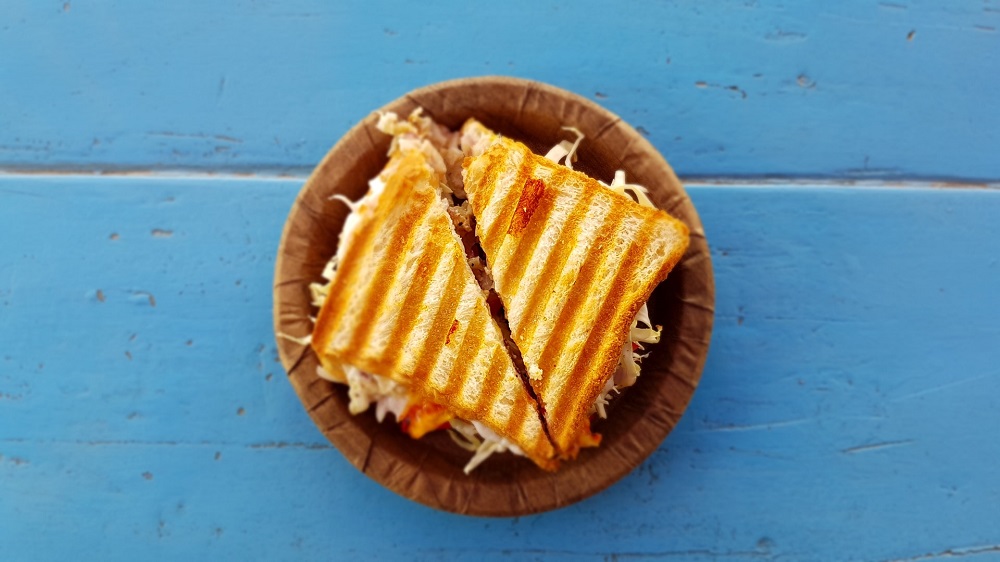 1.  Super Mario Cereal Bars
These are the most fun and easy cereals you can do with your kids. Everything you need to do is just heat ¼ cup of butter and 4 cups of different colored marshmallows on a stovetop in a saucepan. Put the heat on medium and let them completely melt. After they do, combine the melted marshmallows with one box of Super Mario Cereal, mix until everything is thoroughly combined and pour this mixture into a greased baking dish.
Let it cool completely, and cut it into small, bite-size pieces. If you want to make it even more fun, melt some chocolate, pour it on top, and add more marshmallows for extra color.
2.  Mini Pancake Doughnuts
Mix pancake batter following the box's directions and use less water than it says in the instructions. Let the mixture thicken for a couple of minutes, and meanwhile, plug in the doughnut maker. When it warms up, spray it with nonstick spray and spoon the pancake mixture into a plastic bag. Cut one corner off and pipe the batter on the doughnut maker.
Now, close the lid and let it cook for 3 minutes. Let them cook for another minute if you can't remove them without sticking. Repeat this process with your whole mixture and when you are done, let them cool. One pack should make about eight doughnuts. When they cool off, feel free to top them with some whipped cream, maple syrup, and fruits to taste.
3.  Monkey Bread
This bread recipe only requires a few ingredients, and your kiddos will easily make it. It is yummy, and little bakers will be thrilled to try it. The result is fantastic! For the ingredients, you will need canned biscuits of your choice, cinnamon and sugar mix, and sweetened condensed milk.
First, let the small bakers cut up biscuit dough into bite-size pieces and place them in a muffin tin. Next, fill the muffin tin cups with dough pieces and add one tablespoon of sweetened condensed milk into each cup. Sprinkle some cinnamon and sugar mix on top and put it in the oven. Bake them for approximately 15 minutes or until they become lightly browned.
Once they are done, take them out and let them cool. When they cool, serve them and enjoy. If you want to make them even more unique, cut up some fresh fruits and add some greek yogurt on the side. It is a beautiful combination that will leave your tastebuds delighted.
4.  Oatmeal Strawberry Chocolate Chip Cups
Firstly, preheat your oven to 350 degrees F. Take your muffin tin and spray it with a nonstick spray. Place some strawberries on a baking sheet and roast them for 25 minutes. Your home will smell like strawberry butter! When they are roasted, set them aside.
Next, put some flax seeds in water and let them become a gel. Take some bananas and mash them with a fork in a large bowl. Add maple syrup, vanilla extract, almond butter, and flax mixture and stir it to combine. Lastly, add oats, cinnamon, salt, and baking powder, and mix and fold in roasted strawberries and chocolate chips.
Spoon the mixture into a muffin tin and top each with more strawberries or chocolate pieces. Bake them in the oven for 25-30 minutes and cool them. You can store them in the container and put them in the fridge for the whole week or even freeze them for later.
5.  Sweet And Savory Kebabs
This is the easiest and most fun recipe you can do with your kids. First, prepare the fruit you would like to include by cutting it into bite-size pieces. Aside from fruit, cut up cheese into cubes and toast some waffles according to the package instructions.
When you toast them, cut them in half and cut furthermore into three pieces, so they look like triangles. Load all of your fruit, cheese, and waffles on a platter so kids can see and easily access the food. Lastly, take a skewer and load up each one with a different choice. You can add ham, pepperoni, or olives if you like! Bon Appetit!
To Sum It Up
If your child likes to cook and help you do different culinary tasks, let them help! Show them tricks and tips that will come in handy one day. Start from the basics and explain each step as you go. When they grow up, they will remember and cherish these moments spent with you and maybe proceed with their cooking career.
Everyone needs to start from somewhere, so be their helping hand and let them experiment even if you don't think it will taste good. They can quickly learn and upgrade to more complex meals. These recipes are a great start and will surely entertain them.