There are a lot of reasons why you might want to get rid of your old family car and free up some storage space or use the money to get a newer model. So, let's talk about how to do just that! A great option is to sell it to a junk car buyer. Or, if there is some life left in your car, you might want to trade it in with a car dealer. Other options include offering the car to a young family member as a learning car or swapping it for something else entirely. Let's break down each of these options in more detail and then explore how to choose a new family car.
Reasons You Might Want to Get Rid of a Car Quickly and Easily
If you have an old family car that is sitting unused in the garage, you might want to get rid of it quickly and easily to avoid the hassle of having it around, taking up space and even costing money. Perhaps you want to open up the space for something else, like a gym or more storage space. Or else, you want to make some fast cash.
If your old family car does not get a lot of use, it is likely costing more to keep and run than it is worth. When you have an old car, you will find that you have to spend more and more to keep it running. It will break down more often and need a lot more love and maintenance. At some point, your car will get so old and tired that it is just not worth fixing again. Instead, it makes more financial sense to sell it or trade it in and get a newer model.
Sell it to a Junk Car Buyer
The option you choose depends entirely on the state of your car and the amount of effort you want to put into getting rid of your used car. If your car is totaled, wrecked, burned, flooded, or otherwise significantly damaged, you might not think you can get any money for the hunk of scrap metal. But you can! Even if your car does not have an engine or a pink slip, Orlando junk car buyers will take it off your hands. They will offer you around $500 for the junk car and even provide towing services. 
This is the best way to get rid of a junk car that is sitting around gathering dust, taking up space and costing you money. 
Trade it in for a Newer Model
If your car still has some life in it and a higher value, you might prefer to sell it to a dealer. Car dealers who buy and sell second-hand cars can offer you an updated model and you will get a good deal as this transaction works like a trade-off.
When you trade in your car in the US, the amount the dealer pays for your used car will be taken off the cost of the car you want to upgrade to. So, you can get a newer model for less when you trade in your car. Moreover, in many states, you only pay the sales tax on the difference in costs and not on the full price of the new car. 
Offer it to a Young Family Member
Another option is to offer the used car to a younger family member who is learning to drive. Obviously, this is only a good option if the car is still in a fit state to be driven. A niece, nephew or grandchild will be thrilled with the offer to take the old car off your hands, especially if you offer it for free or at a low cost.
If money is not your main concern, then this is a super easy way to let go of an old car quickly and easily. Just make sure all of the paperwork is in order, the new car owner is licensed and anything that happens from then on is not your legal responsibility!
Swap the Car for Something Else
Lastly, you might decide to swap your car for something else entirely. If you enjoy online marketplaces, you might offer your old car in exchange for another big-ticket item, like a bed frame, large gardening equipment or a vintage mirror. You will be amazed at what you can find on online marketplaces!
This is a fun way to see what you can get for your used car. While this might not be the fastest method, it is a great way to discover what else is out there and sharpen up your trading skills.
How to Choose a New Car for Your Family
When it comes to choosing a new family car, consider your budget, including whatever money you got for your old car. Then, think about the type of car you need for your family, which cars are the most reliable and which have the best safety features. Then it is strongly advised that you take your new car out for a spin before you commit to buying it. Make sure it drives well and feels comfortable.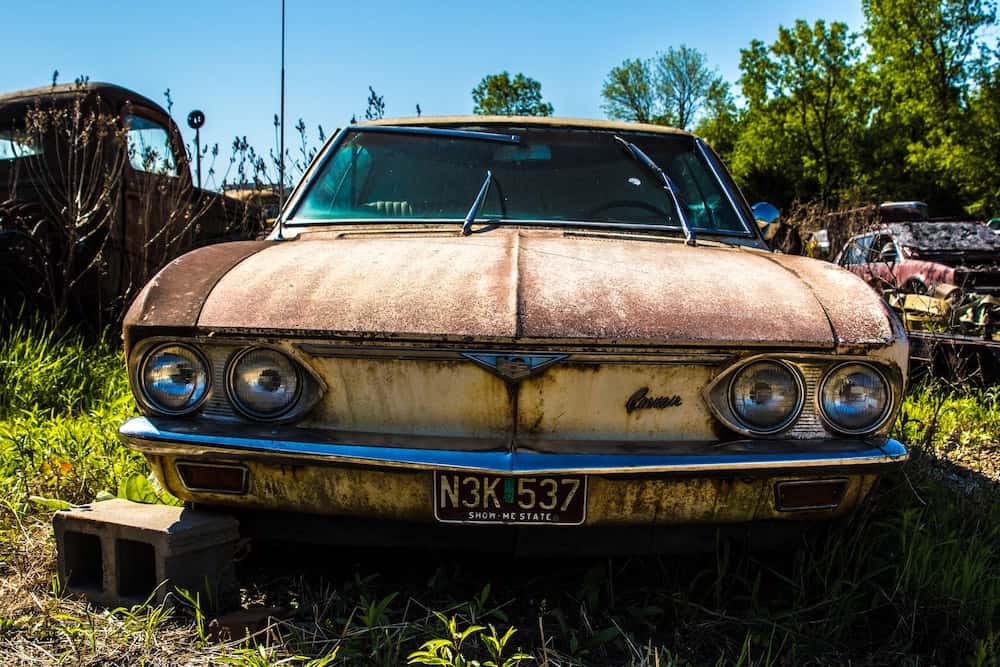 If you think your family might expand or you want a lot of space for long road trips, a family pet or friends, make sure to factor these things into your decision. You may need a larger vehicle than you initially realized.  
As you can see, there are a lot of ways to get rid of your old family car quickly and easily. Depending on the state of your car, you might prefer to sell it to a junk car buyer for some quick cash. Or, you can trade in your old used car for a newer model and pay the difference in costs. Alternatively, you might consider offering the car to a young family member as a cheap first car. Finally, you may decide to swap the car for something else altogether. Whatever you decide to do, it is better than having the old thing lying around, taking up space and costing you money.