Planning a family vacation can be daunting and overwhelming, but it doesn't have to be. With the right approach and some careful planning, you can ensure that your next family vacation is an enjoyable one for everyone involved. This guide will provide tips on how to properly plan a family vacation so you can make the most of your time together without any stress or anxiety. We'll cover topics such as choosing destinations, budgeting and saving money on flights and accommodations, finding activities that appeal to all ages, packing efficiently for long trips, staying organized while traveling, managing expectations before and during the trip, dealing with unexpected issues or delays while abroad – plus much more!
Choose a Destination
Consider the interests of each family member and look for places that offer activities for everyone. If you're traveling with young children, make sure the destination provides age-appropriate entertainment and attractions. Think about what type of environment would be best for your group: beachy or mountainous, a big city or small town, a theme park or historical site? Do you want to tour Turkey, explore the Rocky Mountains, or take a cruise across the Caribbean? Each destination offers unique experiences and attractions, so take the time to research different places until you find a spot that works for everyone.
Set a Budget
Now that you've chosen your destination, start budgeting for the trip. Determine how much money needs to be allocated for flights and accommodations, food, transportation costs, entrance fees to attractions, and any other miscellaneous expenses. Be sure to factor in unexpected fees or emergencies along the way too – it's always best to plan ahead! Furthermore, research ways to save money on various aspects of the trip, like booking a package deal or using reward points.
Research Flights and Accommodations
Once you've set a budget, start researching flights and accommodations. Compare prices between different airlines or hotels to find the best deals. Look for special offers or discounts that can help lower costs even further. If possible, try booking your flight and hotel in one package deal to save money on both. Additionally, consider how far away accommodations are from your destination's attractions to minimize transportation costs.
Find Activities That Appeal To All Ages
Now that you've determined a budget and booked your flight and hotel, it's time to think about activities. Research the attractions at your destination and make a list of places that appeal to all ages. Consider visiting museums, amusement parks, beaches, national parks, or other exciting sights. If traveling with young children, look for family-friendly spots that offer age-appropriate activities and entertainment. Furthermore, research any special events or festivals that may be taking place during your trip.
Pack Efficiently For Long Trips
When packing for a long trip, it's important to bring only what you need. Pack clothes that are comfortable and suitable for the climate of your destination. Make sure to bring plenty of snacks and drinks in case meals are unavailable during travel times. Additionally, remember to bring any necessary medications or medical supplies with you, as well as any documents like passports or visas.
Stay Organized While Traveling
When traveling, it's important to stay organized. Bring a folder or binder with everything you need for the trip – such as your flight and hotel information, travel insurance documents, itinerary, and maps. Keep all of these items in one place so you can easily locate them when needed. Additionally, consider downloading any necessary travel apps that will help you navigate your destination.
Manage Expectations Before and During the Trip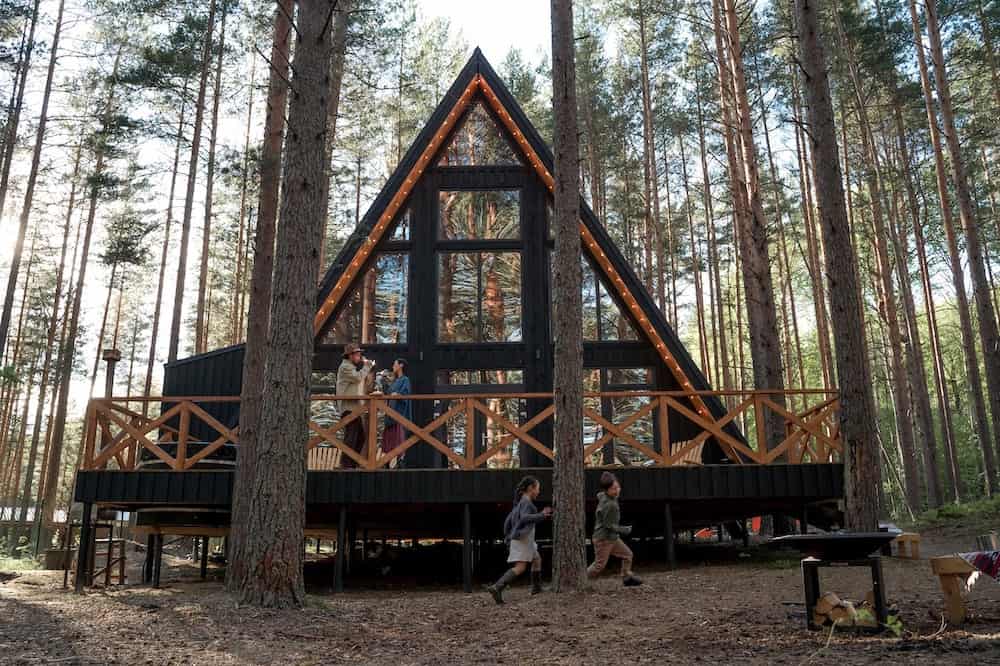 Before embarking on your family vacation, talk to each family member about what to expect during the trip. Be sure to set realistic expectations for yourself and for others so everyone is prepared for unexpected issues or delays that may arise. Additionally, remind each traveler of any responsibilities they may have while traveling – such as packing their own items or helping out with directions.
Always Prepare In Advance
As a final piece of advice, always prepare in advance for your family vacation. Make sure to have all necessary documents and items packed before leaving home. Additionally, research the destination thoroughly so you can plan activities that will appeal to everyone. Lastly, make sure to bring along a sense of adventure and openness – you may never know what hidden gems are waiting to be discovered!
Traveling is always fun, but it can be especially enjoyable when undertaken with the whole family. With a little bit of planning, your next family vacation can be an unforgettable experience for all! Furthermore, taking the time to plan ahead and research your destination can help you save money and stay safe while traveling. So get ready, pack your bags, and set off on an adventure of a lifetime with your loved ones!