If you're not happy with your current hairstyle, it can be tempting to just run out and buy the first thing you see. However, taking a little time to consider which haircare items will best suit your needs can make a big difference in the overall look of your haircut. Here are some tips to keep in mind the next time you're shopping for haircare products.
Make Sure They're Sharp
You want all your shears and clippers to be sharp as a knife whenever you use them. Lots of people have improved their haircuts with thinning scissors that were easy to use due to their sharpness. This allows for more precision when making adjustments, making for a better result.
If you don't have an edge on your shears or clippers, it might be time to invest in some new hairstyling items. Make sure they're sharp before making any cuts, and then regularly use a honing stone or leather strap to keep them that way. If you need to purchase new shears or clippers, look for ones with a good warranty and read reviews to make sure they meet your professional standards. 
Get Some Protective Items 
Your hair must always be protected from heat, UV lights, dirt, and other environmental elements, so make sure you have the right protective items. Invest in a good quality heat protectant spray to prevent damage when using any hot tools. You should also buy a lightweight hair cap or shower cap to protect your hair when swimming in chlorinated pools or during long showers. Finally, consider a hat or scarf for keeping your hair protected from the sun. 
All of these items will help keep your hairstyle looking sharp and help maintain your look for longer. For example, using a heat protectant will guard your hair against excessive damage, making it easier to style and making sure they're sharp. Furthermore, a cap or scarf will protect you from harsh UV rays, making sure your hair stays healthy and vibrant.
Look For Tailored Styling Products 
You can find various styling products on the market that can prove useful for you. These are the following: 
Combs

Brushes

Hair dryers

Hairspray 

Gels and mousses

Hair waxes and pomades

Curlers and straighteners 
When looking for these styling products, try to find ones that are tailored to your needs. For example, if you have curly hair, look for a curling iron or diffuser that is specifically designed to give your curls the definition you desire. Or, if you want to hold your hair in place without looking overly crunchy or stiff, try a light-hold hairspray. With the right products, you can easily achieve the look you're after. 
Focus On Materials 
Only use hairstyling items made from high-quality materials that will help improve your haircut. Look for items made from lightweight, durable materials such as metal or ceramic, which also provide a smooth and even cut. If you're looking to create full volume, look for items with wide-tooth combs to evenly distribute the product throughout your hair and prevent tangling. 
For example, stainless steel scissors will provide you with a crisp, clean cut and sharp edges to define your style. Additionally, ceramic styling tools such as straighteners or curling irons heat up quickly, evenly distributing the temperature for smoother results.
Buy Attachments 
You should improve your tools with various buying attachments to make your haircuts look better. For instance, buying a comb attachment for your hair clipper will make it easier to manage thick or curly hair. It can also help you achieve precise and even trim in hard-to-reach places. 
Additionally, buying an adjustable blade guard for your trimmer is great to maintain the length of your hair. With the adjustable blade guard, you can easily adjust it to different grades and get a perfect haircut every time.
Overall, buying attachments is an excellent way to improve your hairstyling skills and give better haircuts. Investing in buying attachments might cost more upfront, but they will save you money over time. 
The Temperature Should Be Adjustable
Heat can ruin a hairstyle, so getting items with adjustable temperatures is a key tip to improve your haircut. When you're getting curling irons, straighteners, or blow dryers, make sure you find one with adjustable temperature settings. This will let you adjust the heat to suit your hair type and styling needs, without having to worry about it getting too hot and damaging your hair.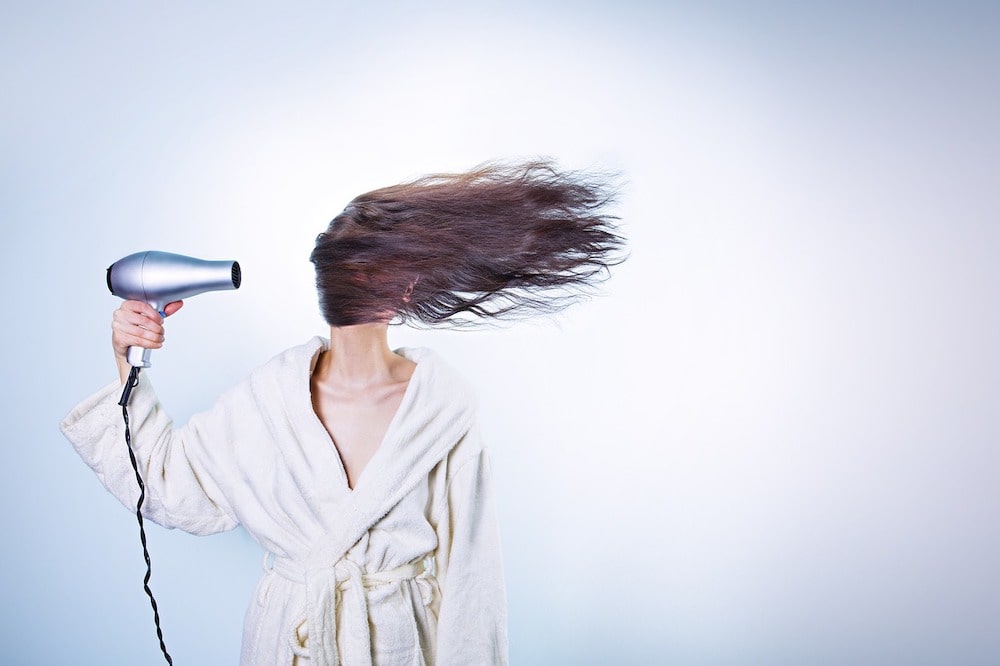 For example, when curling your hair, you probably don't need to go all the way up to the maximum temperature. The lower settings will help you achieve your desired curls without getting too hot and getting a bad result. 
You want to be able to style your hair for every event, which means sometimes cutting parts of it, so make sure you have sharp items on hand. Get some protective gear and look for styling products that are tailored according to your hair type and needs. Use only high-quality materials and buy various attachments to help you out. Finally, make sure that you have items with adjustable temperatures!