Planning a kid's birthday party can be a lot of work. But it can also be a lot of fun, especially when you have fantastic props to help make the celebration special. Sometimes, the little things can significantly impact your party, and props are one of those things. However, knowing where to start looking for the perfect props can take time and effort. Here's a guide on how to find fantastic party props for your kid's birthday blast.
Party Supply Stores
Many local and online party supply stores have a wide selection of themed props perfect for any birthday celebration. These props can be used to decorate the venue, provide entertainment, and even as party favors. Whether you're looking for a superhero or princess-themed props, you'll likely find something that fits your needs in a party supply store. Besides themed props, many stores also offer birthday balloons, banners, pinatas, and other items that can add a special touch to your party. The quality and cost of the props vary from store to store, so be sure to research before making any purchases. This ensures you get the best bang for your buck and that all of your props are safe and age-appropriate.
Consider the Renting Option
If you don't want to spend money on props that your kid won't use again, consider renting them. Party supply stores and rental companies often offer an array of props that can be rented for a specific period, usually at a reasonable price. This is especially useful if you are looking for a large prop or something that could be more readily available. For example, renting a cotton candy machine for your kid's birthday party can be a fun and unique way to treat guests.
When looking for furniture pieces that will be used for the celebration, renting is a great option too. You can choose from an array of chairs and tables that will fit your budget and make the party planning process stress-free. When hiring glow furniture, consider the colors, sizes, and shapes that suit your needs. Go through the vast selection and pick the ones that will make a statement and look great in photos. Read the fine print to ensure you know what's included in the rental package and when it needs to be returned. 
Thrift Stores
If you're looking for unique and vintage-style props, these stores are an excellent place to look. These stores often have an eclectic mix of items to help decorate your kid's birthday party. From hats and masks to old toys, you never know what kind of goodies you will find in the local thrift store.
These stores are also great for finding one-of-a-kind items that may not be available from a party supply store. Plus, shopping secondhand can help you save money, which is always a bonus. Remember that you can always repurpose an item for your party. As you visit these stores, keep an open mind and look for items that can be repurposed into excellent props. Who knows, you may discover a hidden gem that's perfect for your kid's birthday party.
DIY Props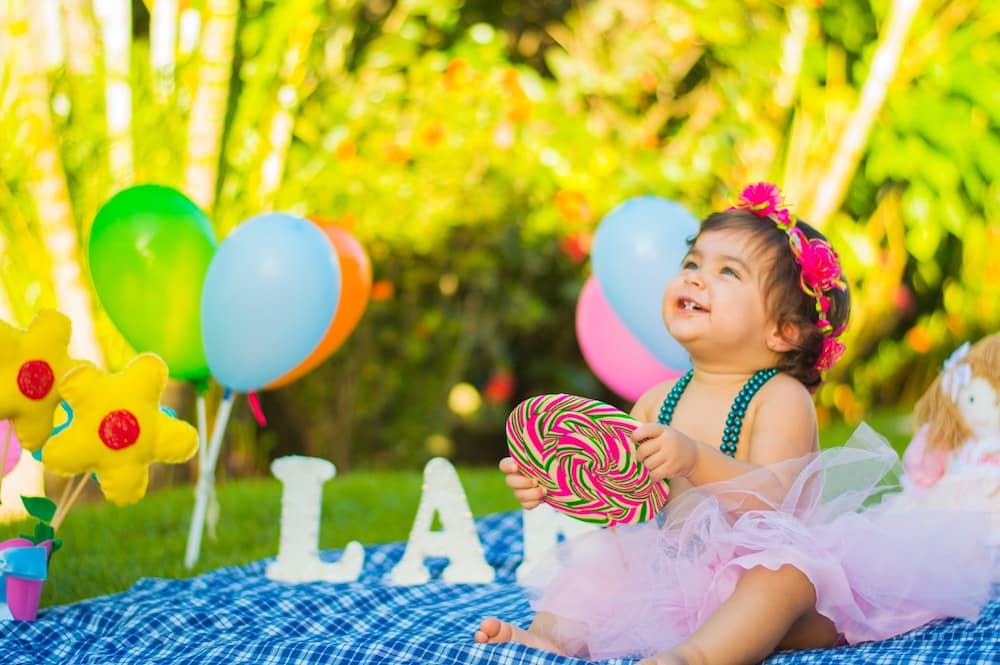 Why not create custom props for your kid's birthday celebration if you're creative? Making DIY props can be a fun project involving your whole family in the planning process. All you need are basic craft supplies, like paper, cardboard, and scissors. To make DIY, consider the theme of your party or what activities you plan to do with the kids. You can create almost any prop for your birthday bash with imagination and creativity. With this approach, you can include your personal touch and make the props even more special. Plus, you'll have a keepsake at the night's end, which can be helpful for future parties and celebrations.
Borrow Some
The close circle of family and friends will always be willing to help you. Ask around and see if anyone has props that they don't mind lending for the occasion. Not everyone can lend you items such as a cotton candy machine, but many may have decorations or other supplies that create a fantastic atmosphere at your kid's birthday party. As you do the borrowing, ensure that you respect the lent items. Gently wash and return them promptly to ensure proper hygiene standards are met and that your friends know you appreciate their kindness.
Finding excellent props for your kid's birthday party doesn't have to be complicated. With some research and creativity, you can find props that will make the celebration even more special. Whether you buy or rent them, always consider the theme, size, and budget when selecting your party props.