Are you planning a family vacation, but not sure how to make it perfect for everyone? Don't worry, you're not alone. It can be tricky to please everyone, but with a little bit of planning and some compromises from everyone involved, you can create the perfect trip for your whole family! In this blog post, we will discuss how to plan a trip that will make everyone happy. We'll give you tips on finding the right destination, choosing activities that everyone will enjoy, and handling any potential conflicts. Let's get started!
Planning a Perfect Whole Family Trip – How To Do It
Your family vacation should be a fun and relaxing experience for everyone involved, so careful planning is key. Whether you decide to go from Zagreb to Plitvice lakes tour or you choose to visit Niagara Falls, you will need to prepare for the journey. Furthermore, the longer the distance you are traveling, the more important it is to prepare. Hence, you should plan the trip well ahead of time. So, without further ado, let's get into the nitty-gritty of planning a perfect trip for the whole family. 
Research your Destination and Choose Appropriate Accommodations
The first step to planning a perfect trip is choosing the right destination. Before you decide on any particular location, take some time to research it thoroughly. Look into the various attractions and activities the area has to offer. Does it have places that all members of your family will enjoy? Are there any age restrictions or special considerations you need to keep in mind? 
Once you've chosen a destination, you'll want to find an appropriate place to stay. Consider factors such as location, budget, size, and amenities when selecting a hotel or vacation rental. If you have very young children, it might be wise to look for places that are closer to the attractions you'll want to visit. On the other hand, if your family enjoys more outdoor activities, then a cabin in the woods may be more suitable. Be sure to read reviews and compare prices before booking anything. 
Plan Fun Activities That Will Appeal to Everyone
It can be tricky to find activities that everyone in your family will enjoy, but it's not impossible! Think about the interests and personalities of each member and try to come up with ideas they'd all appreciate. If you're going on a nature trip, plan some hikes or picnics. If it's a beach vacation you're looking for, opt for a day at the beach with some fun water sports or beach games. If you're visiting a city, consider things like museum tours and sightseeing. Whatever activities you choose, make sure they are age-appropriate and within everyone's budget. 
Finally, it's important to keep in mind that compromise is key. Don't try to force a family member into doing something they're not interested in, as this can lead to arguments and ruin the vacation for everyone. 
Plan The Activities for The Children
If you're traveling with kids, it's important to plan activities they will enjoy as well. Depending on the ages of your children, this may involve creating a schedule of age-appropriate activities or finding kid-friendly attractions in the area. Many cities and towns offer special events for children such as performances, carnivals, outdoor movies, etc. You can also look into kid-friendly restaurants or museums that may appeal to your little ones. 
Because children are more susceptible to boredom, it is important to have a plan for your family's downtime. Consider packing books, games, or other activities that they can do while traveling or while you are out exploring.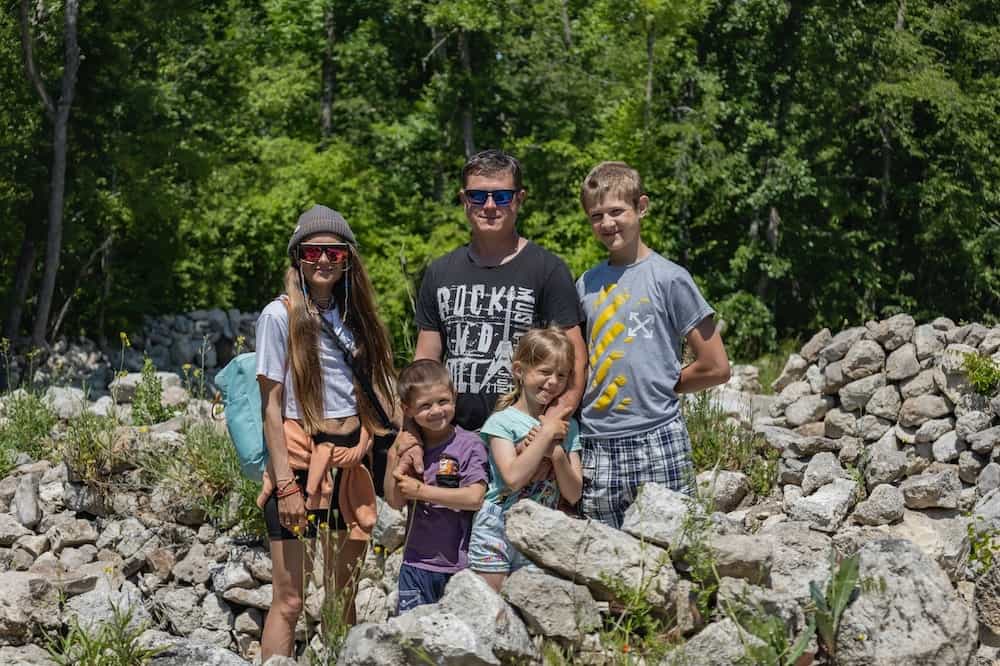 Be Prepared for Any Potential Conflicts
No matter how well you plan your trip, there will always be potential for conflict among family members. Before you embark on your journey, have a discussion with everyone involved to set ground rules and make sure everyone knows what to expect. Discuss issues such as budget, time schedules, and activities so that there are no surprises along the way. 
It's also important to be flexible when it comes to disagreements or changes in plans. Things don't always go as planned, so be prepared to make adjustments if necessary. If an activity isn't going well or everyone is tired, don't be afraid to scrap it and move on to something else. 
Planning the perfect family vacation can be stressful but with a bit of preparation and open communication, you can ensure that everyone will have a great time. Research your destination, choose appropriate accommodations, and plan activities that will appeal to everyone's interests. Finally, be prepared for any potential conflicts and remember to be flexible if necessary. With these tips in mind, you can make sure that your family vacation is a memorable one!