Making the decision to seek legal help is never easy, but it can be especially daunting when it comes to family law. There are so many lawyers out there that it can be difficult to know who to trust. How do you know if the lawyer you choose is right for you and your family? In this blog post, we will discuss six tips that will help you when seeking a professional family lawyer.
6 Tips To Utilize When Looking For a Family Lawyer
Finding a lawyer to represent you in a family law matter can be complicated. Not only does this require finding someone with the experience and knowledge to handle your case, but it also requires finding someone you feel comfortable communicating with. Now, of course, as you read more about the subject, you should be getting more idea of what you should do and how to do it. Furthermore, most family lawyers are familiar with the family law court system, so they can help you navigate it. Hence, if you are in need of a family lawyer, here are some helpful tips that can come in handy:
1. Research and Check References
Take the time to research different law firms and individual lawyers who specialize in family law so you can make an informed decision. Ask your friends and family for referrals, or look online to see what other people have said about their experience with a particular lawyer. Also, make sure to check the lawyer's professional references and credentials. If you want to get a better sense of the lawyer's skill level, you can also ask them for recent cases they have handled and their outcomes.
2. Set Up an Initial Consultation
Before you hire a lawyer, it is important that you have an initial consultation with them to discuss your case in detail. This will give you a chance to get to know the lawyer and ask any questions you might have. It will also give the lawyer a better idea of your needs so that he or she can provide the best possible legal representation for you. The consultation should be free of charge, so make sure you take advantage of it. Moreover, it is the opportunity for you to inquire about their fees and other expenses.
3. Ask Questions
During your initial consultation, be sure to ask plenty of questions about the lawyer's experience and qualifications in family law. This will help you determine if they are the right fit for your needs. Additionally, ask about their fees and any additional costs that you may be responsible for. Some of the most common types of questions you should ask your lawyer include:
How long have you been practicing family law? 

What are the cases they usually deal with in their career? 

Do you offer payment plans or any other financial arrangements to help with the cost of legal services?
4. Get It in Writing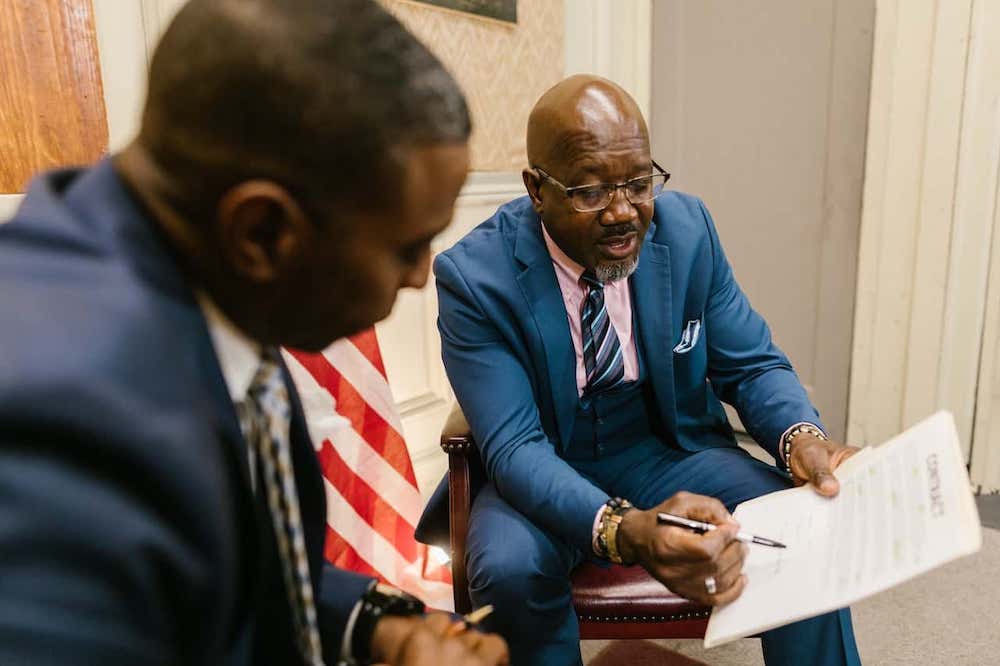 Make sure to get all the details of your agreement with the lawyer in writing. This should include the number of hours they will be working on your case, their fee structure, payment terms, and other important details you will have use of. This will help protect your interests in case there is ever a disagreement between you and the lawyer later on. Furthermore, it will also help ensure that you are receiving the best possible legal representation. 
5. Communicate Clearly
Clear communication is key when it comes to any legal matter, especially family law cases. Make sure to provide all relevant details of your case to the lawyer so that he or she can understand the situation and come up with the best possible strategy to approach it. Make sure you clearly state your intentions, expectations, and even your goals during the consultation meeting. Moreover, be sure to ask questions and address any concerns you may have during the meeting.
6. Trust Your Instincts
Although researching and asking questions can help you make an informed decision when selecting a lawyer, it is also important to trust your instincts. When meeting with different lawyers, pay attention to how comfortable you feel communicating with them and whether or not they seem knowledgeable and experienced enough to handle your case. If you don't feel comfortable talking to a particular lawyer, it may be best to look for another one. 
By following these tips, you can ensure that you find the right professional family lawyer who will provide the best legal representation for your case. It is important to keep in mind that the lawyer you hire will be representing you and your interests in court, so make sure to choose someone who is both knowledgeable and trustworthy. Good luck!