Capturing special family moments in photos is one of the best ways to preserve precious memories. Whether it's a holiday, a birthday party, or just an ordinary day at home with your loved ones, taking quality family photos can be rewarding and fun. But getting the perfect shot isn't always easy. From finding the right location to choosing flattering poses and angles, plenty of factors can make or break your photo session. Here are some top tips for making sure you capture beautiful and timeless family portraits every time.
1. Pick the Right Print Lab
Quality is key when it comes to family photos. Choosing the right print lab can make a huge difference in terms of color accuracy, sharpness, and texture. Make sure you research and find a reputable print lab with an excellent track record for producing high-quality prints.
There are different types of print labs. However, metal prints are a popular choice for creating stunning family portraits. You can follow this guide to help you understand how metal prints work. These prints have a glossy, metallic finish that draws out the colors and details in your photos, making them look vibrant and dynamic. 
2. Find the Best Location
Finding the best location for taking quality family photos is integral to ensuring you get the perfect shot. This could be somewhere with stunning natural scenery, like a beach or park, or an attractive indoor setting, such as a castle, art gallery, or museum. Whatever you choose, ensure plenty of natural light, and bring along a blanket so everyone can sit comfortably.
When choosing a location for your family photo session, consider what will work best with the season and time of day. If you're shooting in spring or summertime, look for vibrant green spaces like parks or gardens full of life. In autumn or winter months, aim for locations with warm tones, such as woodlands with plenty of reds, oranges, and yellows in the background.
3. Let Everyone Know In Advance
To ensure the best possible results, it's essential to give everyone involved plenty of notice about when and where the photo session will take place. This way, you can make sure that everyone has a chance to get ready for their big moment in front of the camera. 
Giving your family members enough warning also gives them time to think about what they would like to wear for the occasion. If you have young children or babies in your group, this advance notice can be constructive since it allows parents time to pick out outfits and plan any necessary naps or snacks that might be needed on the day. Additionally, giving everyone ample warning helps reduce stress by allowing people time to plan and prepare rather than rushing last-minute arrangements at the last second.
4. Choose Flattering Poses
Choosing flattering poses for your family photos is vital in ensuring you get the perfect shot. From finding the right angles to selecting clothes that suit everyone's body type, there are a few simple tricks to ensure everyone looks their best in front of the camera.
The first step is to choose poses that flatter each person's body shape and size. If someone has wider hips or shoulders, try having them stand at an angle rather than straight on; this will make them look slimmer and more proportionate in the photo. If somebody feels uncomfortable with specific poses, don't force it – instead, suggest something they may feel more comfortable doing while still looking great in the photo.
5. Select the Right Equipment
While you don't need a professional camera to take quality family photos, having the right equipment is essential to capture the best shots. Make sure you have plenty of memory cards, spare batteries, and a lens that will allow you to get close-up portraits or wide-angle group shots.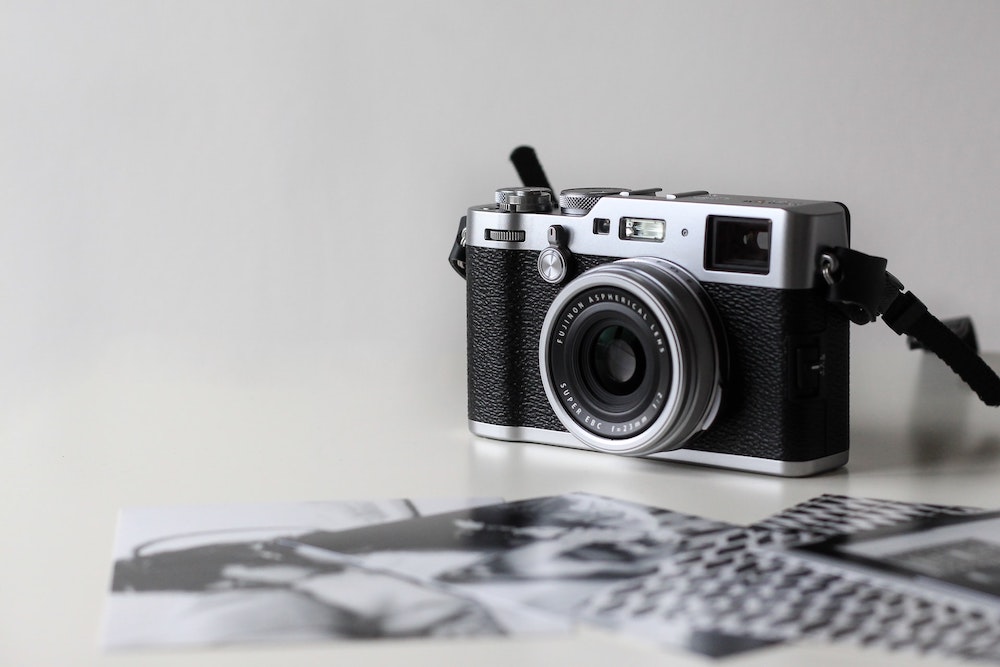 If you're starting with photography and don't have much experience, go for a basic DSLR camera with decent features. Then choose a good lens, such as one with a fast aperture that will let in more light and help blur out the background to give your photos more depth and focus. Additionally, bring accessories like reflectors or diffusers to help soften harsh sunlight and fill in shadows on faces.
6. Natural Expressions are Key
When it comes to family photos, natural expressions are crucial. Avoid cheesy poses and try to capture your group's real emotions. This means encouraging everyone involved to show off their personalities in front of the camera and have fun with each other. If you're photographing kids, ask them questions or get them to play games – anything that will make them smile naturally.
You can also capture candid shots of your family interacting with one another. This will give the photos a more authentic feel and show off the bond between people in a much more meaningful way.
Taking quality family photos can be straightforward. Follow these top tips, and you'll be sure to produce beautiful, lasting images that your family will treasure for years.