Congratulations! You're getting married! This is an incredibly exciting time and you are rapidly approaching your happily-ever-after. But first, you have a lot to think about and prepare before the big day. One of the tasks you will need to complete is making a wedding registry so people know what to get you as a wedding present. You could register for cash gifts online or else create a comprehensive list of gifts you would like to receive. Just make sure you are thinking about what you really need, registering for gifts at a range of prices, and making sure there is a system in place to avoid duplicates. 
What is a Wedding Registry?
A wedding registry is a system in which the engaged couple creates a list of gifts they would like to receive from a given supplier. The website or retail store assists the couple in selecting gifts, creating the registry, and crossing out gifts as wedding guests buy them. This is the simplest way to communicate gift expectations to your friends and family. You can also register for cash gifts online. Let's dive into this process in more detail.
Register for Cash Gifts Online
If you and your partner would like to receive general cash gifts for your wedding presents, you can register online to streamline this process and keep track of cash gifts. Create a wishing well registry at https://www.easyregistry.com.au/wishing-well-registry and start saving for your future together. You can also create registries to help fund your honeymoon or first home. These cash gifts can be the most valuable of all.
You just need to leave a little message explaining what the funds are for and thanking your guests if they choose to contribute. Remember that the size of the contributions made by your friends and family will depend upon their financial situations.
Create a Comprehensive Gift Registry
If you would also like to register for some physical gifts that you and your partner can enjoy in married life, you can do this too. Choose a retailer that offers the kinds of things you would like to receive and create a list of gifts with their help.
Think About What You Really Need
When creating a wedding registry of physical gifts, it is wise to stop and think about what you really need. It can be tempting to select a lot of little knick-knacks and cute but essentially useless items that catch the eye. But in reality, you do not want to fill your marital home with items that do not have a function. Instead, think about which big-ticket kitchen items you might want. For instance, a coffee machine or a cocktail set might be good choices. Of course, some items can be chosen just for aesthetics or fun, but the more practical gifts you choose, the more efficient your married life will be. 
Choose Gifts at a Range of Prices
When you are compiling your list of wedding presents, remember that all of your guests will have a different budget in mind for your gift. This number will depend upon their financial means and also their closeness to you as a couple. So, make sure to add items to the list that do not cost too much. This allows guests to choose a present that fits their ideal budget and avoids embarrassment. Remember that everyone has their own reasons for buying gifts at a certain price point and this should never be taken as a personal slight.
Make Sure there is a System for Avoiding Duplicates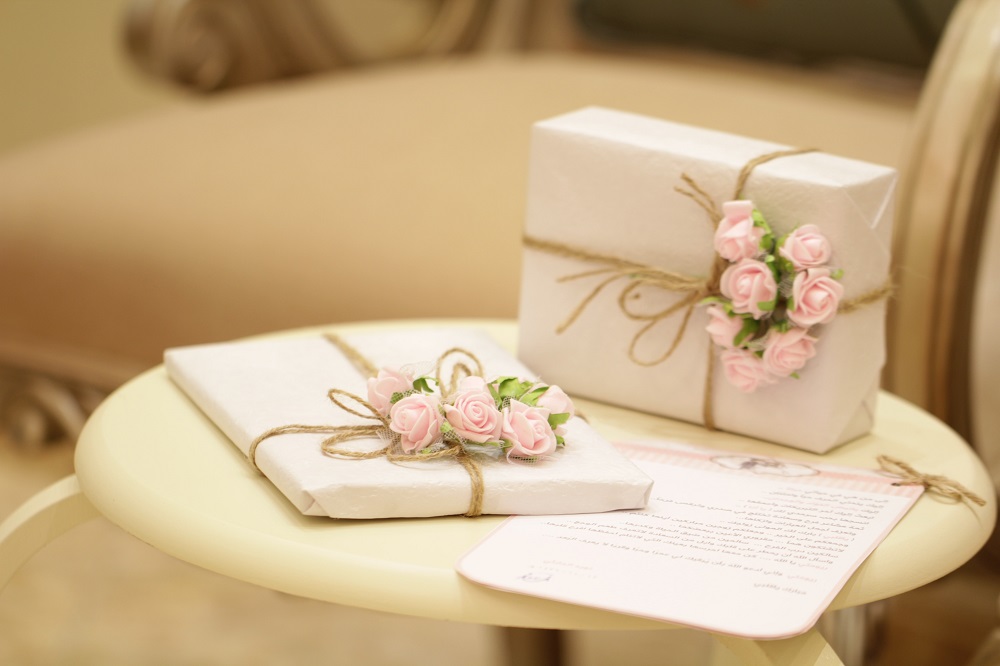 Once the registry is completed, make sure there is a system in which presents can be crossed off once they have been purchased by a guest. Or else, make sure the retailer is keeping track of which gifts have been purchased so they can advise guests not to buy the same ones. This will help you to avoid duplicate gifts being bought which will need to be returned or replaced at a later date.
Registering for wedding gifts takes some thinking. If you want to register for cash gifts, this is quite straightforward with the help of a great online platform. You may also want to create a comprehensive list of gifts you would like to receive. When compiling this list, make sure you are considering the usefulness of the presents. You should also register for presents of varying prices so people have a choice in how much to spend. Lastly, make sure there is a system in place to avoid duplicate presents. With these top tips in mind, you should find the registration process simple and even fun!