As a homeowner, you know how important it is to keep your roof in good repair. After all, it's virtually impossible to replace an entire roof if something were to go wrong! But if you're feeling ambitious and want to take on the task of doing a DIY roof repair yourself, this blog post will guide you through what you need to know. Whether you're a real estate agent advising clients or just someone keen on learning more about home repairs, this article will gladly provide invaluable tips and useful advice from seasoned professionals that can help ensure your success and satisfaction. Here we go!
Safety First – Know the safety precautions you should take before starting a DIY roof repair 
Safety is paramount when dealing with anything to do with roofs and performing a DIY repair is no exception. Before you start, make sure you are prepared for the task ahead. Have safety harnesses, ladders, and any other necessary tools at the ready – don't take unnecessary risks by trying to stretch yourself too far in terms of what you can accomplish without the right equipment. On the other hand, perhaps you want to consider hiring roofing contractors in Virginia, or in your local area if you're not comfortable handling the roof repair process by yourself. The professionals will have the right tools and equipment to do the job properly. Otherwise, ensure that the ground beneath you is always stable by placing wood or another non-rolling material on soft surfaces, and never work on your roof alone in case something were to go wrong. Lastly, wear protective clothing such as gloves and glasses to guarantee your safety throughout the duration of the job. With these precautions in place, you can rest assured that your next DIY roof repair will be a successful one!
Materials Needed – Understand what materials are necessary for the job
DIY roof repair comes with a long list of materials that you may need, ranging from standard tools like screwdrivers and hammers to specialized tools such as riveters and caulking guns. Additionally, you'll want to make sure you have the correct type and number of shingles or tiles, nails, or adhesive – whatever your roof requires. Before committing to any purchase, make sure you understand exactly which materials are needed for the project to ensure it is done correctly and safely. Being informed pays off in the end; if you're unsure about anything, don't hesitate to consult an expert!
Understanding Your Roof – Learn how to identify different types of roofs and their materials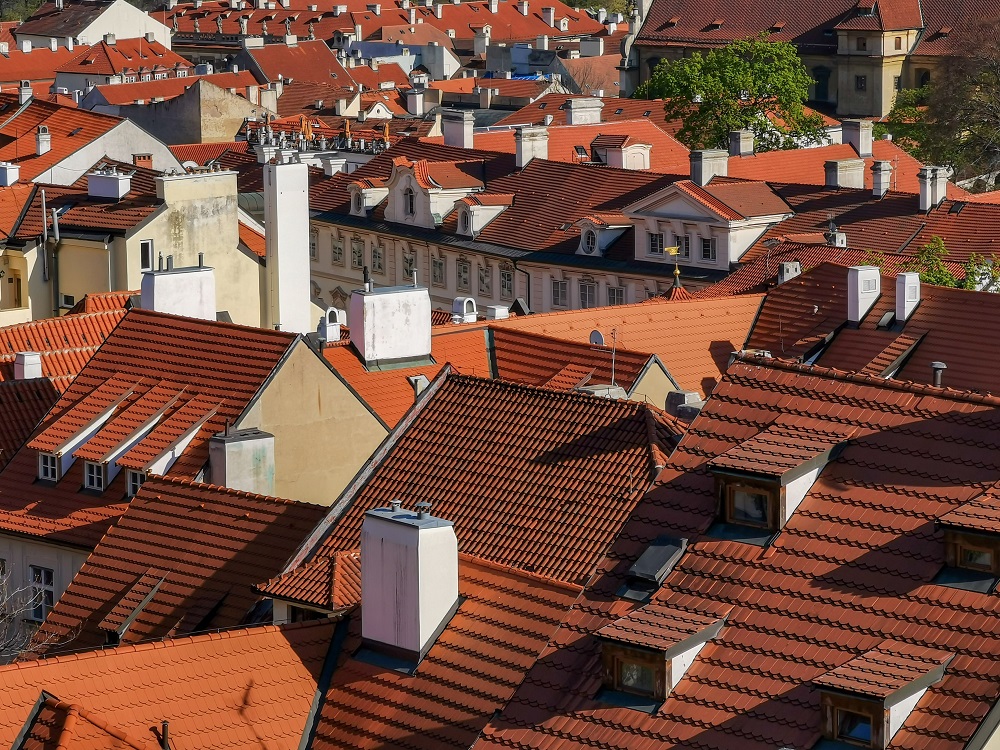 Before attempting any DIY roof repair, it's important to understand the type of roof you have and the materials it's made from. Are your shingles asphalt, tile, or metal? Is your ridge cap made of curved sheets of metal or rubber? How can you tell when something is time to be replaced? Knowing the composition of your roof will provide essential information for assessing whether a DIY project is right for you. Furthermore, different types and materials require different methods and techniques – so understanding your roof is key to succeeding with any do-it-yourself project. So don't forget to do your homework before attempting a repair on your own.
Preparing the Area – Prep your workspace for safe and effective repairs 
When you're preparing to repair the roof on your own, safety should be priority number one. Before you start, it pays off to give yourself plenty of room to work! Make sure that all ladders and other tall structures are stabilized; clear away any excess debris or items from underneath the workspace; wear appropriate shoes and protective gear; inspect the area for animals or nests; and check that all nails, screws, and tools are secure. If everything's in order, you can move forward with confidence – free from distractions and ready to tackle your biggest DIY project yet!
Repair Techniques – Learn which techniques are best for repairing various areas of the roof 
When it comes to DIY roof repair, it's important to understand which techniques you should use when tackling various areas of the roof. Keeping an eye out for weather damage, such as cracking, missing, or broken shingles, is a must. For these issues, applying new shingles is usually the best solution. However, if you notice any leaks or other more serious consequences of weather damage, professional repair may be required. Additionally, if it's time to replace your entire roof, you'll likely want to seek out experts in the field. Doing research ahead of time and knowing which techniques are best for repair can save roof owners some headaches down the road.
Maintenance Tips – Uncover the secrets to keeping your roof in good condition for years to come
It pays to stay ahead of the game when it comes to roof maintenance. Dealing with roof repairs or replacements is expensive, not to mention time-consuming. Simple measures such as regular visual inspections, clearing debris from drains, and hosing off dirt and moss can make all the difference to the longevity of your roof. Taking proactive steps such as coating metal roofs with a reflective coating can help keep cool air in during summer and reduce energy costs. If you suspect something may be wrong; don't wait for a crisis – arrange for experienced professionals to carry out a thorough inspection so you can rest easy knowing any issues have been addressed. Taking just a few simple precautions with each passing year could save you thousands down the line.
Nevertheless, DIY roof repair can be a great option for those who are looking to save money and are willing to roll up their sleeves. With proper research, preparation, and the right materials – you can tackle almost any project with confidence. Before you dive in, though, it's important to make sure that you understand your roof type and all the specific repair techniques you'll need in order to do the job right. With that knowledge, plus a few tips on maintenance and care, you can have your roof restored in no time!