As boys grow, their wardrobe requires clothing and footwear suitable for different activities and occasions. Because of their changing needs, it's essential to prepare the right apparel that they can use whenever needed. While clothing choices are often based on purpose and styling, the weather and temperature are also important factors to consider when creating an outfit for your child.    
If you'd like some tips on how to select weather-appropriate shoes and clothes that would suit your son's needs, here's a basic guide you may find helpful:
1. Opt For Light Coverage On Sunny Days  
To keep your child comfortable in hot weather, look for clothing with thin, absorbent, and preferably breathable fabric. Light-colored apparel made with cotton and linen is preferable for top and bottom wear.    
When going out, you can opt for T-shirts and polo shirts and pair them with shorts or trousers that are soft to the touch for added comfort. Aside from having light fabric, these items allow free movement, ideal for outdoor activities.    
When it comes to footwear, the most comfortable options would be sandals or slippers, though there are also boys shoes made with light materials suitable for warm temperatures. You can also consider pairing socks with footwear, especially shoes or sneakers. This way, your child can move more comfortably and avoid skin chafing due to heat and friction.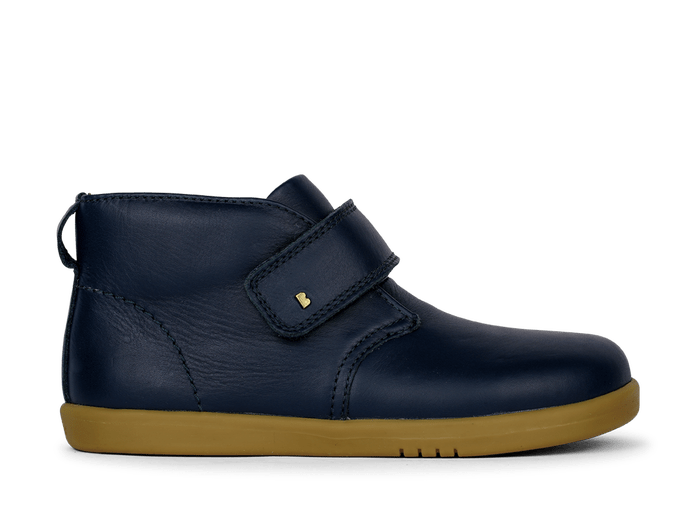 Lastly, you can accessorize with caps, hats, or sunglasses to give your child added protection from the heat.    
2. Add Coverage On Cool Days  
Cloudy and windy weather is ideal for children to play outdoors. Since the temperature will be cool but not too cold, you can consider adding a jacket or a hoodie to your child's t-shirt or polo shirt for added coverage. This way, they won't feel too warm while playing and can move comfortably.    
It may be a good time for the bottoms to take out overalls, denim, or trousers made with structured fabric, as they can provide enough coverage and warmth on a windy day. As for the accessories, you can add a scarf or a cap to your child's outfit and pair their shoes or sneakers with breathable socks for added comfort.    
You can choose any light clothing indoors, especially for bedtime. Since the temperatures are mild, loose and breathable clothing is ideal at home.    
3. Thick And Waterproof Garments For Rainy Weather  
Temperatures may start to drop during the rainy season, and this is the perfect time to prepare your child's clothing items made with thick, heavy fabric. They will need thick garments to feel warm and comfortable both indoors and outdoors. As such, it may be helpful to have coats, jackets, hoodies, and other tops with full-length sleeves, which you can layer on top of other light clothing. Fleece and wool jackets will also be well-suited for this type of weather.    
When going outside, your child will need added protection from the rain. As such, you'll need to prepare boots, raincoats, and waterproof hooded jackets to complete your rainy-day outfit. You can consider pants or trousers made with synthetic materials such as nylon or polyester for the bottoms. These materials will provide enough warmth and coverage and are quick to dry.   
4. Full Coverage And Layering For Winter   
Having appropriate clothing is essential during freezing weather, especially for children. It would help them stay warm and comfortably dress up for winter and prevent them from getting sick because of the cold. As such, you'll need clothing that would provide full coverage, such as sweaters and jackets. The bottoms should be made of thick and heavy fabric as well.    
You'll also need mittens, socks, scarves, and head covering to protect your child from the cold to add to the clothing. When going outdoors, you can consider adding waterproof garments on the outer layer of your child's clothes to keep him warm and dry. For footwear, snow boots would be ideal for playing in the snow, while winter boots would be more comfortable indoors.    
Layering several clothing items is necessary to stay warm during winter. However, you'll need to keep everything balanced so your child can still move and breathe comfortably.    
Conclusion  
When it comes to selecting clothes, it may be helpful to ask for your child's input to help them figure out their style preferences. You can guide them as they pick out items from their wardrobe and allow them to put together a complete outfit based on their judgment. This way, they'll be able to recognize how to match different clothing items and make their own choices based on their requirements and preferences.