Lemon and chicken create a beautiful combination in foods! What could make these two ingredients even better? Cream is the answer. The ingredients found in this creamy lemon chicken recipe were meant for each other! For an easy to make, new family favorite, follow the steps below to create your own creamy perfection!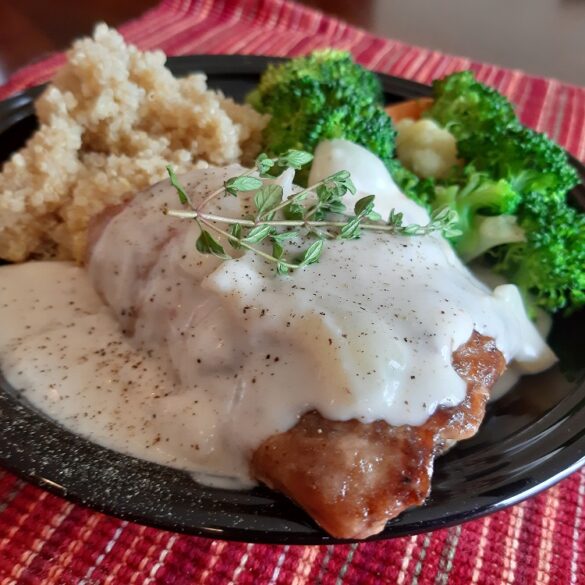 Ingredients
4 bone-in chicken thighs, skin removed

1/2 cup all purpose flour

1/4 tsp salt

1/4 tsp ground black pepper

1/4 tsp garlic powder

2 tbsp butter

1/2 cup chicken broth

1 tbsp fresh lemon juice

1/2 cup heavy cream

1 small onion sliced or 4 oz. fresh sliced mushrooms (optional)
Instructions
1. Start by patting down the pieces of chicken to prepare them for the breading.
2. In a bowl or a large Ziploc bag, combine, flour, salt, pepper, garlic powder. Mix the dry ingredients and add one piece of chicken at a time. Bone-in chicken thighs work great in this recipe, but feel free to use whichever type of chicken you wish. Completely coat the chicken in the dry mixture.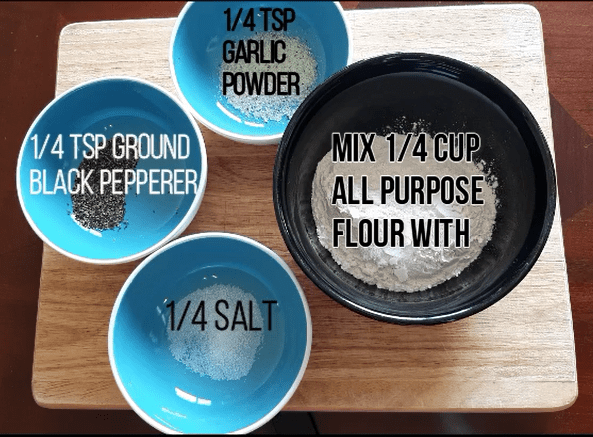 3. In a large (somewhat deep) frying pan, melt the 2 tablespoons of butter. Add the breaded chicken and cook until both sides are a nice brown color.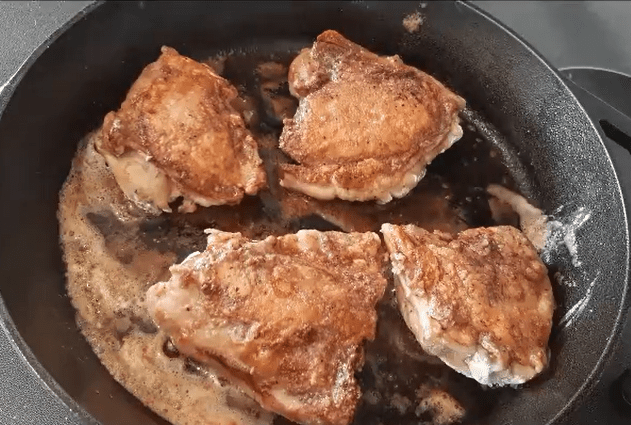 4. Next, add chicken broth, lemon, cream, and onions (or mushrooms if desired). Cover the mixture and simmer for about 30 minutes. When the meat and onions are tender, and the broth is creamy, you'll know it is ready to enjoy!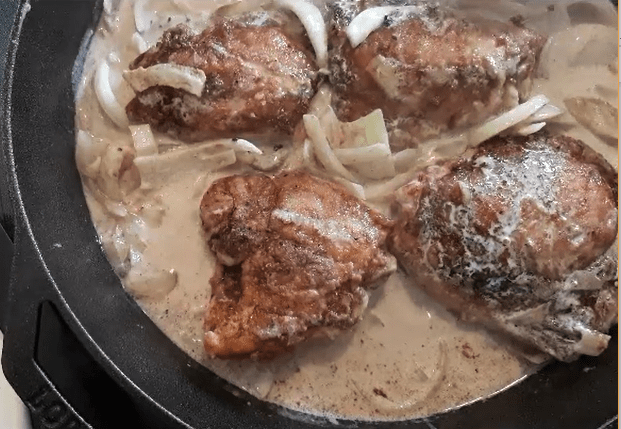 5. Garnish with rosemary, parsley, or thyme if desired. A great way to serve this dish is over quinoa, rice, or even mashed potatoes.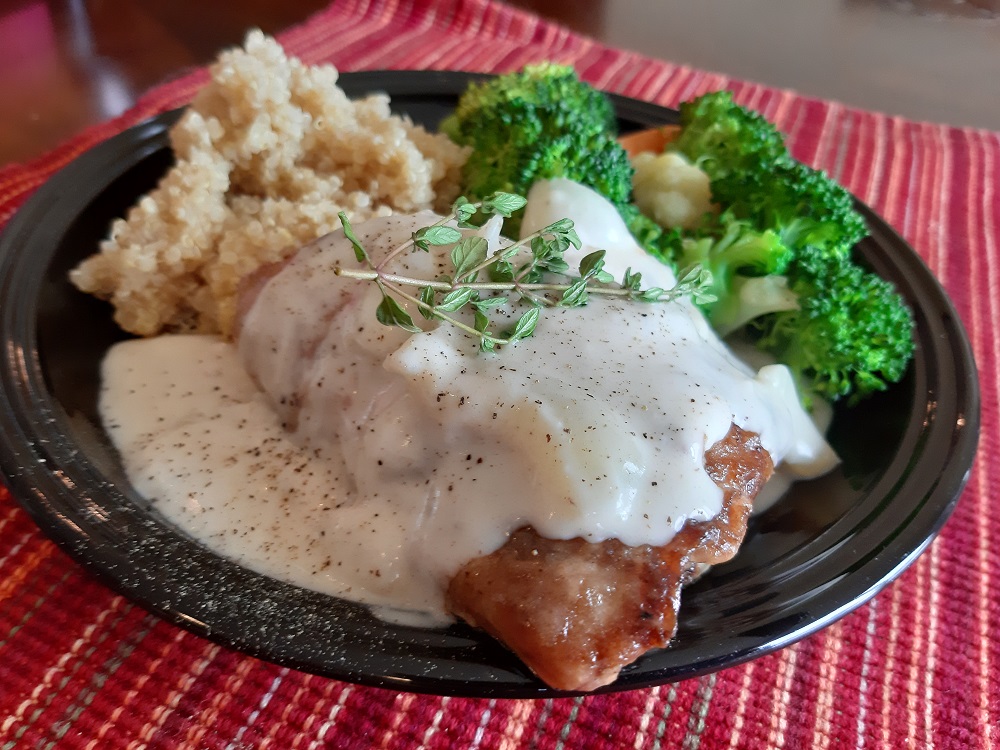 This creamy lemon infused dish, won't disappoint. It is perfect for cool fall nights. You don't even have to heat your oven, and you still end up with a home style comfort food. Overall, this recipe is budget friendly and practical meal that also tastes delicious!