Being a parent is the most important role of your life! Valuable tips are always welcomed, especially if you're a busy parent who wants to use every single second of their free time bonding with the kids. Being connected is essential during all life stages, and that's why habits should be implemented as early as possible.
If you've been trying to create habits that will improve your parent-child relationship, these six ideas are a must-read. They are not only so simple to try but will soon become a part of your everyday life. Parenting is a tough job, but it will become a bit easier after you go over these tips.
You're Never Too Old For Games
Nothing delivers a boost of endorphins quite like playing with your kids. It's important to stay connected through games, toys, fun activities, craft kits, and songs. These ideas will help with stress relief for the grown-ups while also strengthening and deepening your relationship with the little ones.
There are games and toys for all ages that both parents and kids can enjoy at the same time. And, let's not forget that the benefits are numerous. These games, interactive toys, and similar activities will stimulate cognitive functions, have an educational impact, stimulate you and the kids to show emotions, improve social skills, boost creativity, and focus all of your attention on your favourite person in the world.
We live in a fast-paced world where anxiety and stress are so high that every one of us needs to wind down at the end of the day. Spending quality time with your children, playing games will help you forget about all the worries and let them know that they have all of your attention.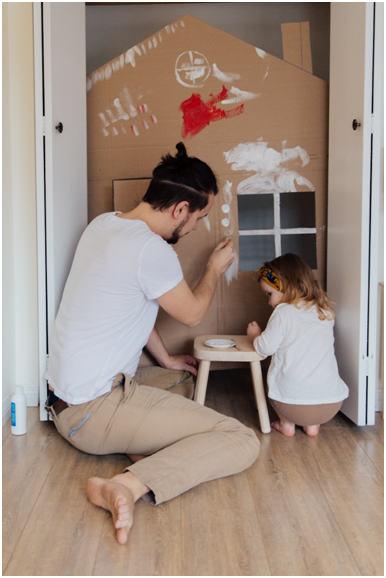 One-On-One Quality Time
Spending quality time one-on-one with your kids is so essential! This habit becomes even more critical when you have more than one kid. Make sure that you set aside 15 minutes of your day to spend with each child individually.
This will turn out to be your special ritual when you turn off all the technology around you, talk about your day, read a book together, take a short walk, or whatever each child and you enjoy the most.
One-on-one time without distractions will show your kids how important they are to you, that they are the biggest priority in your life and that they can talk to you about anything at any time.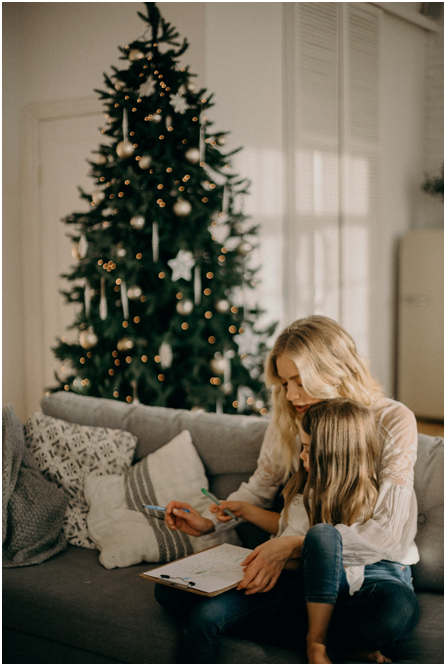 Establish A Bedtime Routine
No matter how busy or tired you are at the end of the day, don't forget to snuggle in bed with your little ones, even if it is for just a few minutes. Establishing a bedtime routine will become one of the most meaningful habits that you'll practice for a very long time.
This routine will help you improve the parent-child relationship, ask questions about their day, let them share their problems, suggest solutions, ask about school, read a book or a story. It will make your kids feel loved, safe and more connected with you.
It's a habit that you should practice when your kids become older, even if it is just a quick "good night" and a kiss on their forehead. Tucking them in the bed is one of the most wholesome experiences you'll ever have.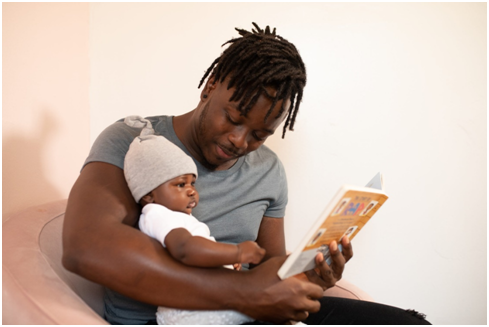 Express Emotions
Telling your kids that you love them,hugging them, and kissing them can strengthen the relationship to a whole new level. You have to teach children that they shouldn't shy away from emotion. Instead, they should show affection and express their feelings clearly.
With this tip, you will not only let them know how much you love them, but you will help them grow emotionally.
It's expected that kids sometimes have difficulty expressing anger, stress, worry, affection the right way. Showing your emotions lets them know they should be open about their feelings and that it's okay to feel.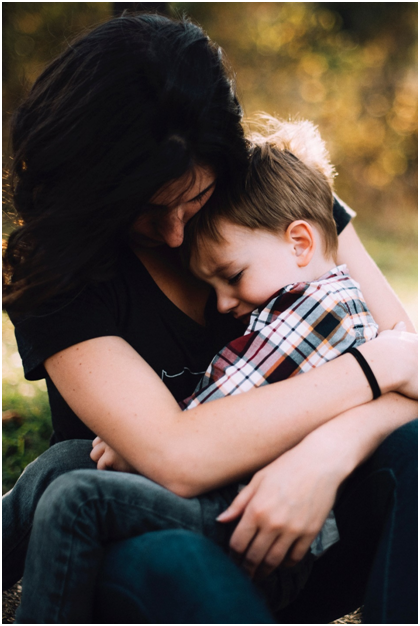 Show Interest
Show interest in their interests even when you're not familiar with the topics. You should always encourage them to explore further what they're interested in. When your kid starts a new class or a course, do your research, ask them questions so that you can get educated and show that you care.
Listening is one of the best ways to connect with your kids and improve your relationship. They will have so many different interests while growing up, and you have to be there to support them.
Knowing that you want to learn more will only motivate them to become better in the skill or the course they're taking. The children will feel safe and supported no matter the age.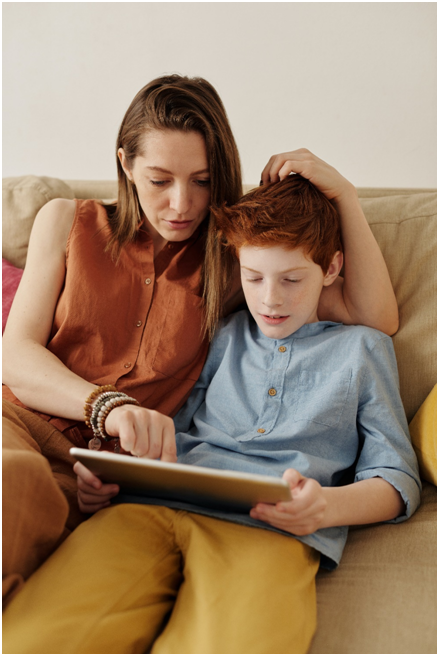 Kids Can Help
Children love staying busy! One of the best ways to spend time together is by letting them help you with the chores around the house. This sounds like the perfect way for busy parents to bond with their kids without staying behind on their responsibilities.
Kids want to help, and you should give them small assignments while you're doing the dishes, cleaning, doing yard work, shopping, doing laundry and more. It will teach them that they have to be responsible from a young age and that they should always help other people.
It will soon become your Sunday tradition to do the dishes together or cook a big, tasty Sunday lunch.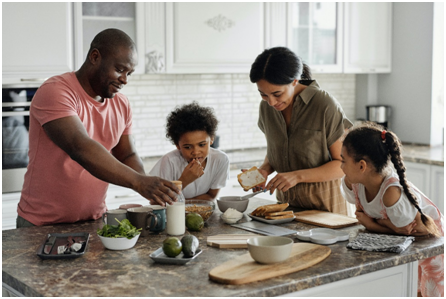 Conclusion
Showing your kids that you care should be your top priority if you want to improve your parent-child relationship. There is more than one way to bond, starting with playing games and activities that you both enjoy, showing interest in the things they like, letting them help with the chores, and more.
Another way to strengthen your relationship is to spend quality one-on-one time with each child. Don't forget to establish a bedtime routine and teach them they should always express their emotions. With these six habits, you and your kids will create an unbreakable bond that will last a lifetime.