It's happening my friends, Frozen 2 is imminent, and girls both big and little are squeeing with anticipation. Elsa (and the vastly underrated Anna) will soon be singing up a storm, but in the mean time we can have a little fun pretending we have awesome ice powers with this great little activity. This will appeal to other chillins, too, of course, not just the Frozen fans but any one who likes to paint or those kids interested in science related play as you can talk about what's happening with your salt solution at each stage. 
My five-year-old tiny human rated this activity five out of five stars, and wanted to hide the brush in her hand to really get into the pretending we have ice magic aspect.
Notes: Normally I would do this outside, as it uses potential carpet and soft furnishing stainers, but we had a glorious weekend of rain here and outside wasn't going to work. Also, make sure your little ones are aware they mustn't ingest any of the solution. Our (not very bright but very lovable cat) did attempt to lick the painting, so it is a good idea to make sure pets are safely away, as well. 
Materials
Epsom Salt

Hot water

Black paper

Paint brushes

Optional – White paper, food dye, and extra containers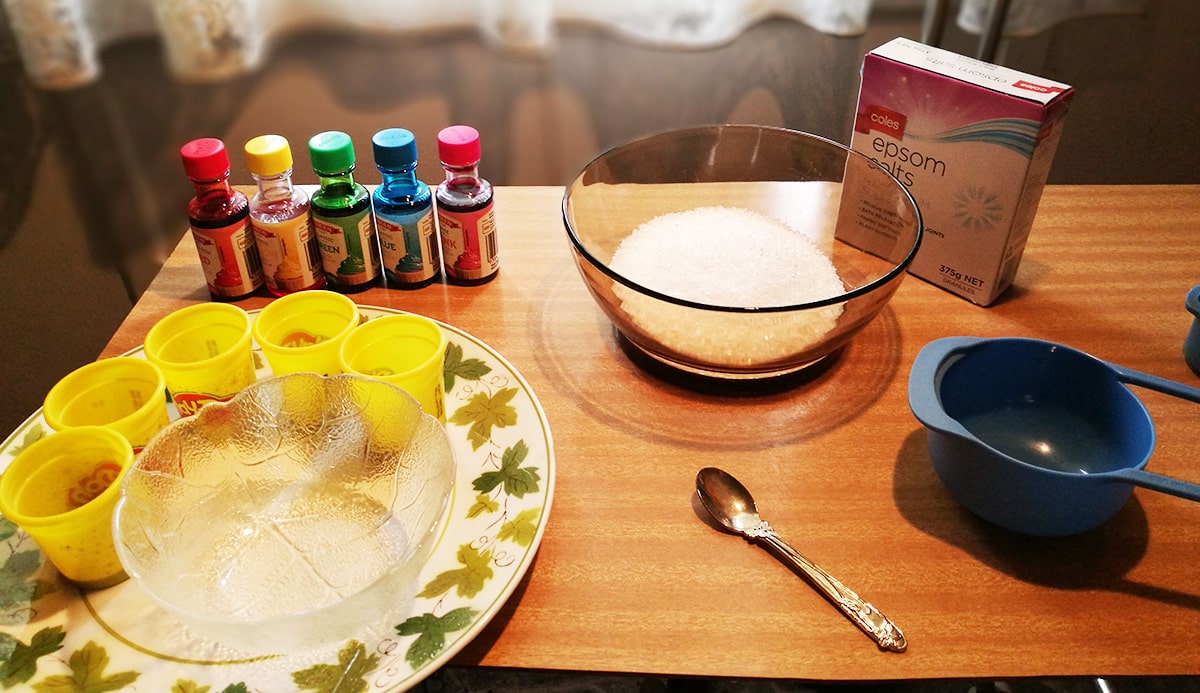 Mix equal amounts of epsom salt and hot water, I went with one cup of each. I used recently boiled water from the kettle, so make sure you do this part yourself so no tiny humans are scalded. Stir it all together until the salts are dissolved (optional science talk; here you can discuss what a solution is! Science!)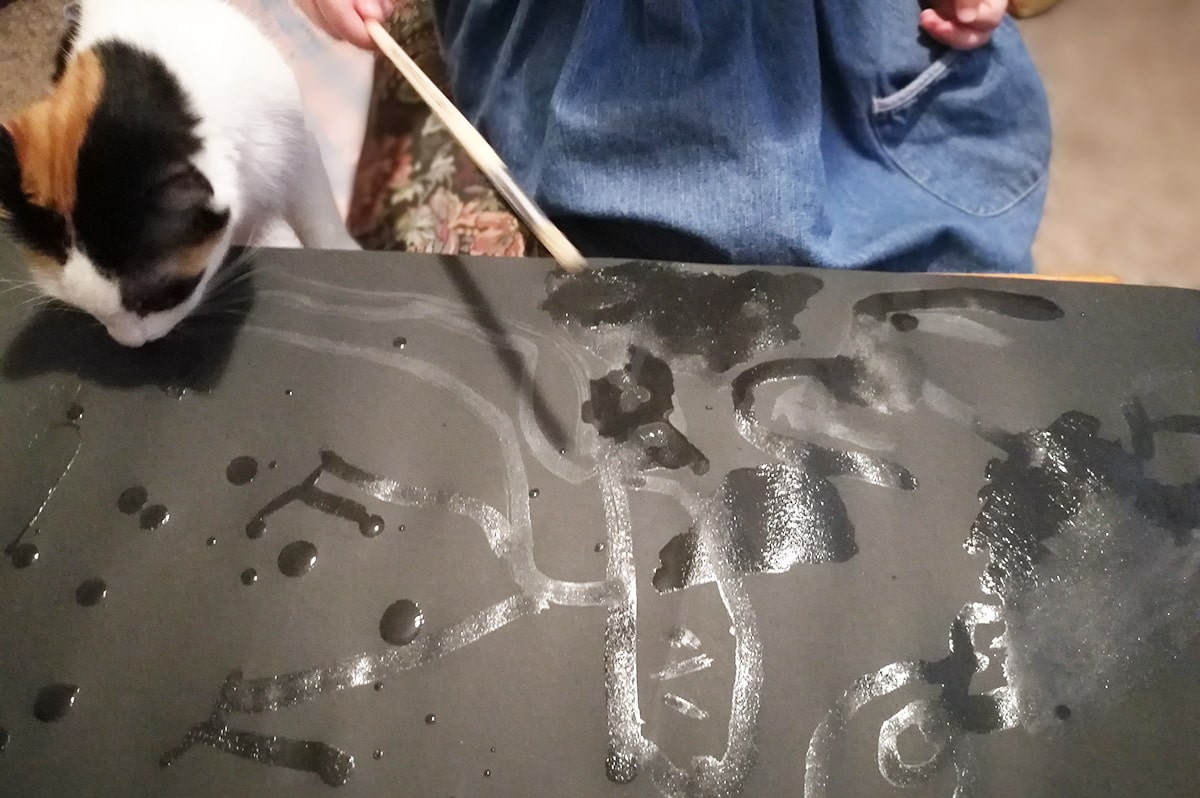 Noomi Catface did try to lick the painting, we prevented her from doing so, she's fine. However, she also tried to lick the painting after it was dry, so if you're going to display your works of art, make sure they're safely away from your four-legged friends!
Now you (don't pretend you didn't want to do this, too) and your sweet babies can paint pretty pictures, but the magic happens when they dry! The salt crystals re-solidify, and look all icy and magical!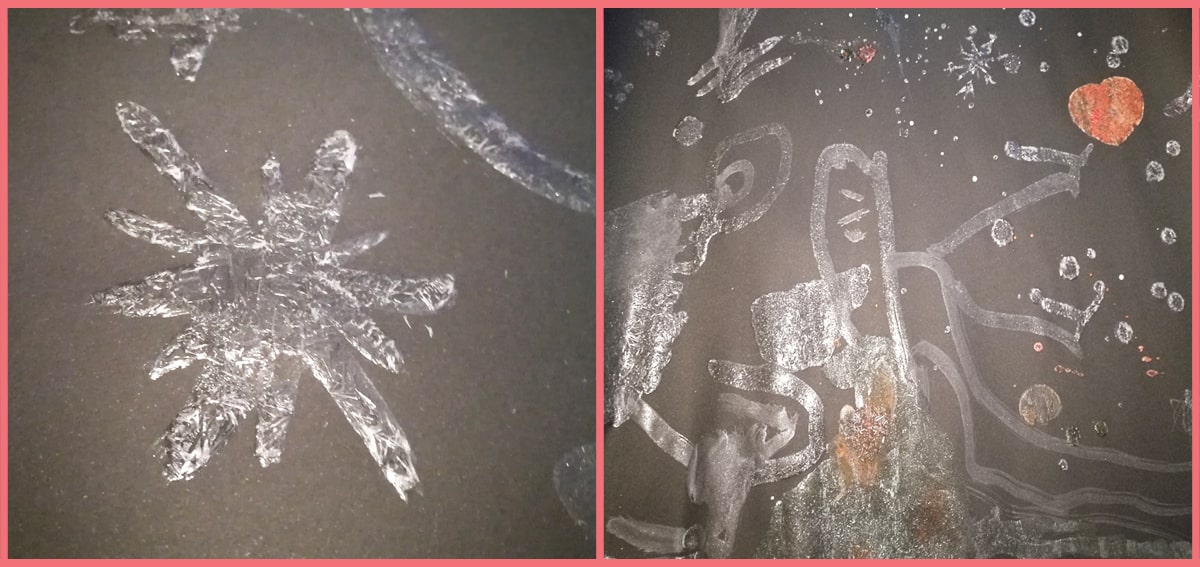 We decided from the start that we would like to try this in color too, and the results were very beautiful! We had a blast (like a rocket, as my daughter says) seeing how the colors blended, and how they appeared on the different papers.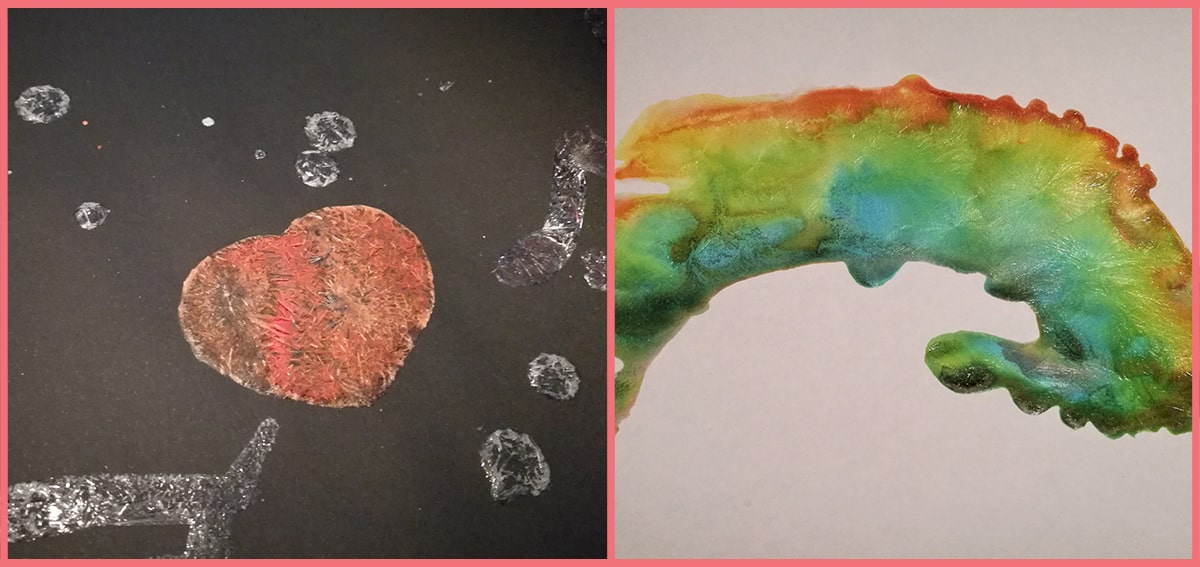 You can try a few different effects, too, like giving them a folded piece of paper and telling them to paint on one side only for butterfly (or dragonfly in this case!) effects.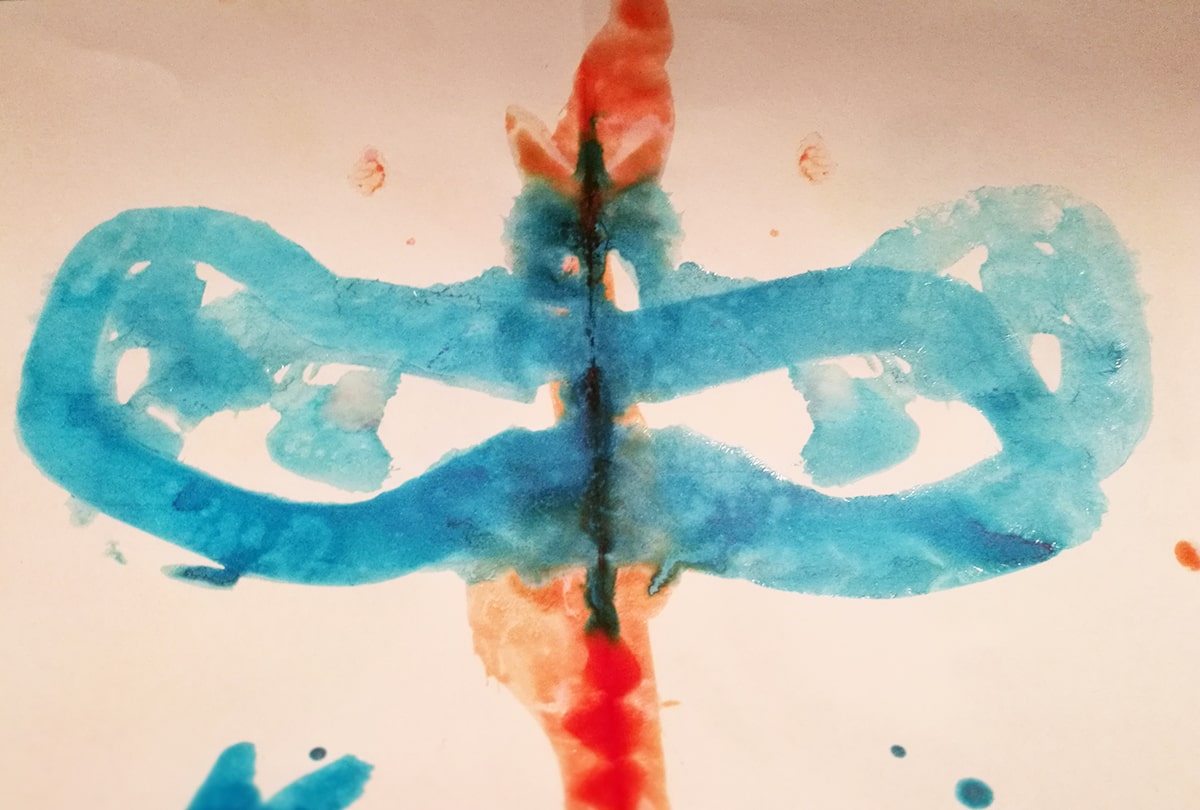 Or using a crayon on your paper first and then painting it (Optional science talk; you can talk about how the different substances, wax and water, don't mix! Science!)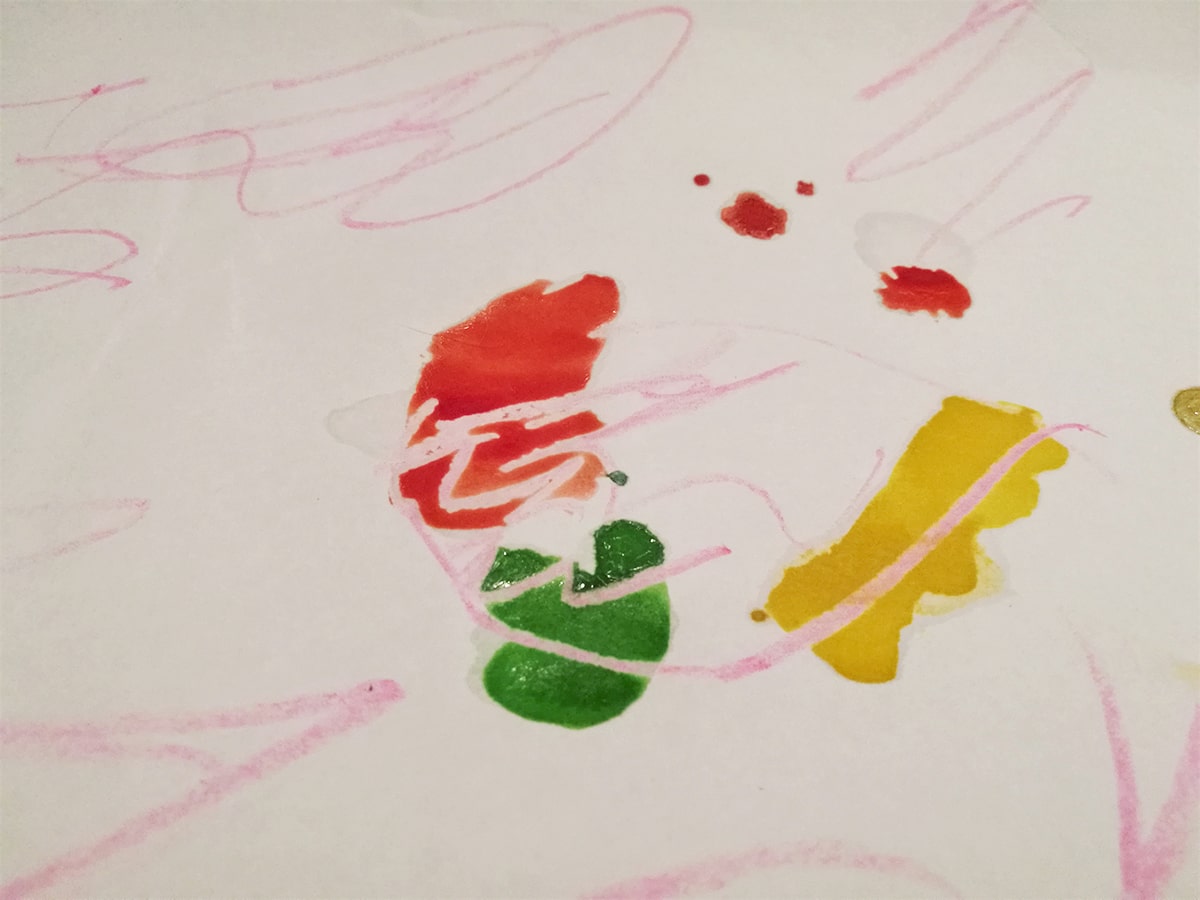 I hope you have fun painting with your little ones, and scratch that "omg I wish I had ice magic" itch… I'm not the only one who has that, right?! Happy crafting and see you next time!