Here at The Mother Huddle, we absolutely love adult craft kits! Whether you're looking to learn a new craft with minimal investment, something fun to do or are simply looking to buy a gift for someone else; craft kits are something anyone can enjoy.
Even if you've never enjoyed crafting before or are looking for a new hobby, preassembled craft kits make it easy. Craft kits aren't just for kids either and they are an excellent way to improve your overall mood. They can help de-stress, reduce anxiety, increase confidence and give the overall feeling of accomplishment. Most if not everything you need is in the box with detailed instructions on how to complete it. Some sellers even go as far as making online tutorials to help crafters truly make the most of their craft kits.
There's many craft kits for adults out there to choose from. We've done the research for you and handpicked 25 of the best craft kits for adults we enjoyed out right now. Check out our list below.
This post contains affiliate links. If you purchase after clicking these links, The Mother Huddle may receive a small commission, at no cost to you.
---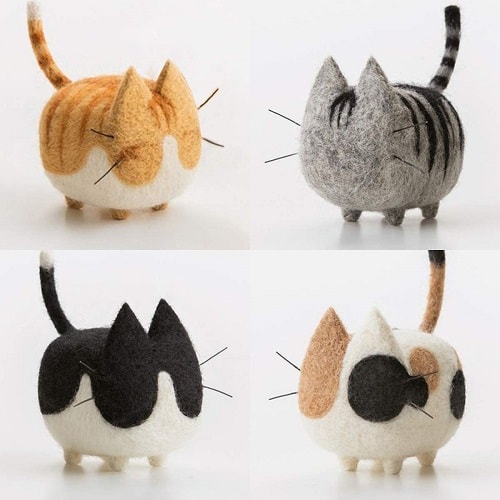 Price not available | (was , now off)
Skill Level: Beginner
This beginning level needle felting kit is perfect for new needle felters and cat lovers alike. Everything you need to make four super cute wool cats is included; featuring a pastoral cat, American shorthair, Japanese bobtail, and a tuxedo cat. This kit even comes with little gift boxes to give your new wool cats to friends and family.
Kit Includes:
Wool for each cat, Felting mat, Felting needles, Forefinger protector, Thumb protector, Wooden felting handle, Unique gift boxes for each cat, Paper instructions for each cat, Video tutorial
Additional Supplies Required: None! Everything you'll need is in the kit.
---
Skill Level: Beginner
Create your own one of a kind air plant terrarium that's both easy to create and maintain. Air plants are unlike other indoor plants and are very easy to take care of. All they need is a little bit of sunlight, soaked in water every 1-2 weeks and dried before putting your air plant back in it's terrarium.
Kit Includes:
Terrarium container, Tillandsia air plant, Moss, Sand, Rocks, Twine, Easy to understand instructions
Additional Supplies Required: None! Everything you'll need is included inside the kit. If you'd like extra rocks or moss, you can buy them separately.
---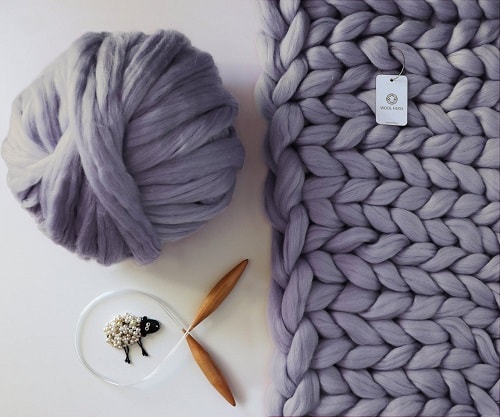 $67.50+
Skill Level: Moderate
Chunky knitted blankets are very popular right now! Make this kit yourself or give it as a holiday or housewarming gift. This kit is made with hypoallergenic, eco friendly and sustainable merino yarn. Merino yarn is great because it is lightweight and can be used during all seasons.
Kit Includes:
Merino yarn (choose from 30 colors & 6 sizes), Giant knitting needle, Video instructions, Care instructions
Additional Supplies Required: None! Everything needed is in the kit. Be sure to choose the appropriate weight of yarn for the size blanket you'd like.
---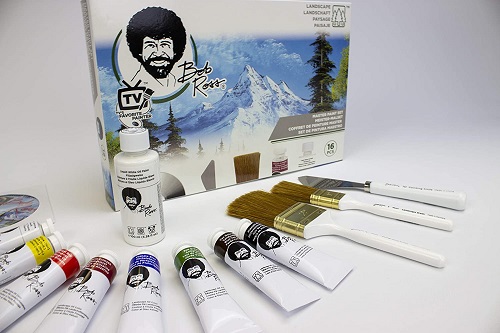 $99.98 | (was $109.99, now 9% off)
Skill Level: Beginner
I don't know about you, but I often find myself getting lost in watching old Bob Ross painting tutorials. He made it look so easy and you too can give it a try! Follow along with an old episode or let your imagination fly with this awesome painting kit.
Kit Includes:
Oil colors, landscape knife, landscape brush, background brush, fan brush, script liner, DVD, and instructions.
Additional Supplies Required: You'll only need an artist easel (we like this one), and canvas.
---
There you have it! That's our handpicked list of the 25 best craft kits for adults available this year. If you've tried a craft kit on our list or think we've missed a great kit; let us know in the comments below.