Are you shopping for a home chef, foodie or cooking hobbyist? From soup crocks, to cooking utensils and everything in between, we have some thoughtful and positively appetizing gift ideas for you.
To help you shop easier and better, we've put together the ultimate gift guide directly aimed to please the home chef in your life. Since there's so many kitchen gadgets, appliances and cookware to choose from, we've divided our list into four categories for easier shopping: kitchen prep tools, cookware, servingware and kitchen storage. Whether you're shopping for a seasoned home chef or a beginner hobbyist; you'll find something on this list they love.
This post contains affiliate links. If you purchase after clicking these links, The Mother Huddle may receive a small commission, at no cost to you.
The most important part of cooking is all the behind the scenes prepwork that has to be done. Prep work is laborious and often accounts for the majority of a recipe's cook time. If you're looking for a budget friendly gift that will see a lot of use, choosing a kitchen tool will help the home chef in your life do what they love efficiently and safely.
---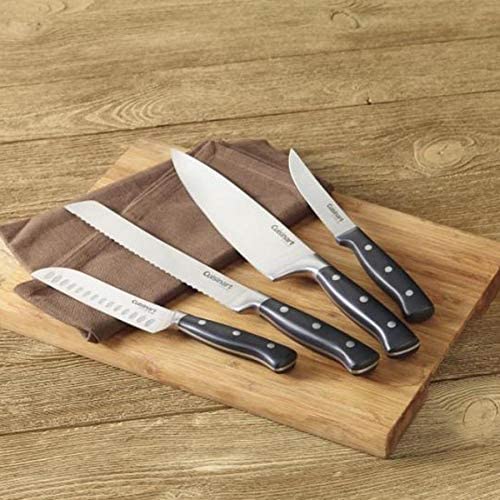 $79.99 | (was $109.95, now 27% off)
This 15 piece knife block set is a great starter set that's not too expensive for any home chef. It also comes with a knife sharpener to insure the home chef in your life stays safe with well maintained knives so they don't get hurt while doing what they love.
---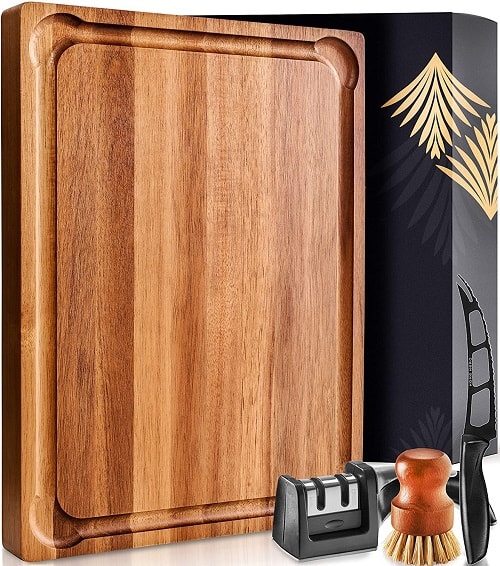 $34.99 | (was $49.99, now 30% off)
This popular butcher block style cutting board is made of beautiful acacia wood and thicker than your average cutting board. It has deep grooves along its edges to prevent juice from running off onto their countertop. As an added bonus this cutting board comes with a cheese knife, knife sharpener and all in a stylish box for easy wrapping.
---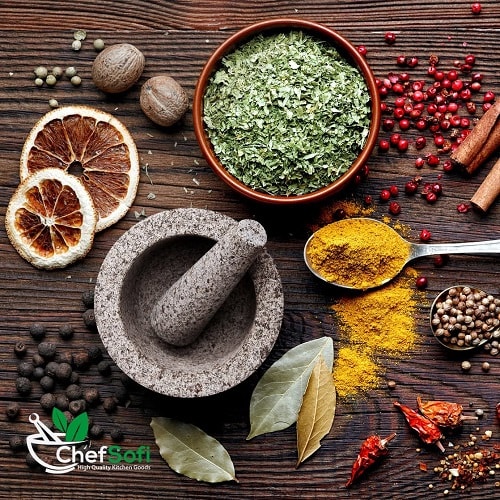 $38.99 | (was , now off)
A mortar and pestle set is one of the most underrated prep tools by inexperienced cooks, but the home chef in your life knows their worth and would absolutely love to have in their kitchen. The grinding action of a mortar and pestle is essential in properly seasoning food. It draws out the oil and flavors out of fresh and dried herbs. It's better, less messy and less wasteful than sprinkling on seasonings or grinding them in their fingertips.
---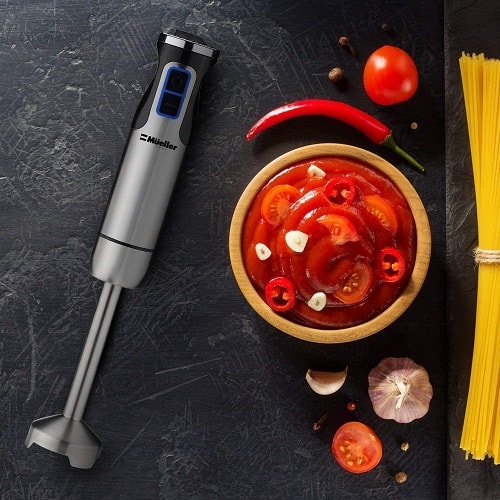 $29.97 | (was $44.99, now 33% off)
Hello soup season! Immersion blenders are fairly uncommon in household kitchens and can be a great gift for the soup lover in your life. Having an immersion blender on hand makes it so easy to puree soup directly into the stockpot rather than ladling the soup back and forth from the stockpot to their blender and back.
---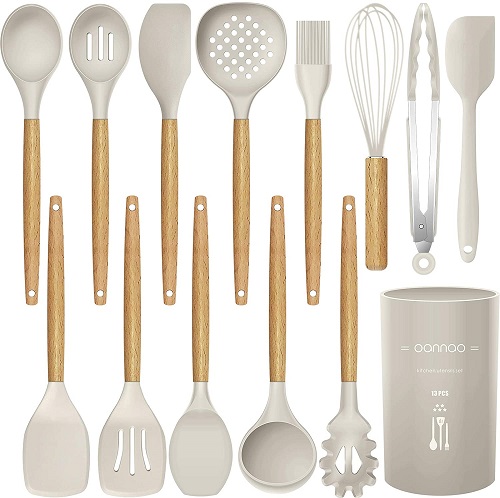 $27.97 | (was $32.99, now 15% off)
Cooking utensils are always a welcomed gift! This particular set has 14 pieces that are useful for nearly every cooking scenario. The best part is these utensils will last a long time because they're made of food grade silicone that won't melt or scratch up their cookware.
---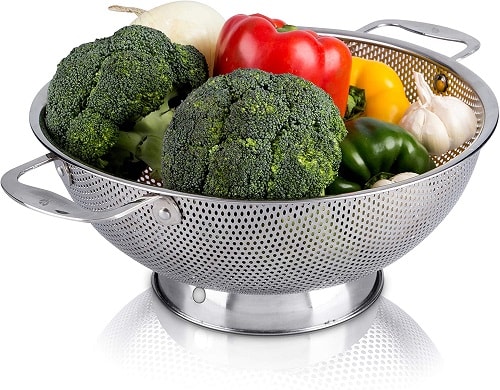 $26.97 | (was $34.99, now 23% off)
Everyone regularly uses their strainer, but what if you got one that they'll really enjoy for years to come? This strainer is made from stainless steel so it will never rust and has top to bottom microperforations for faster and more through straining without having to toss the food inside over their kitchen sink.
---
If you're looking to get a gift that'll really impress, consider upgrading their cookware! Better cookware is more sturdy, heats up much more evenly and lasts longer than the ordinary starter set. Whether you're looking to gift a whole cookware set or an individual pot or pan; cookware is an awesome gift that will be put to good use.
---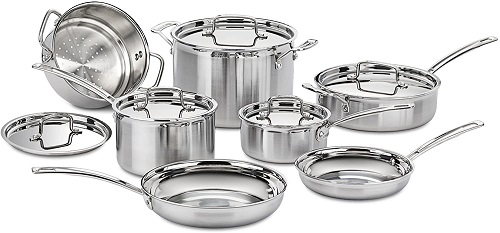 $248.94 | (was $287.00, now 13% off)
If you're looking for a moderately priced pots and pans set without nonstick coating, this is the cookware set to get! It comes with two saucepans, two skillets, one sauté pan, and one stock pot. All stainless steel with glass lids.
---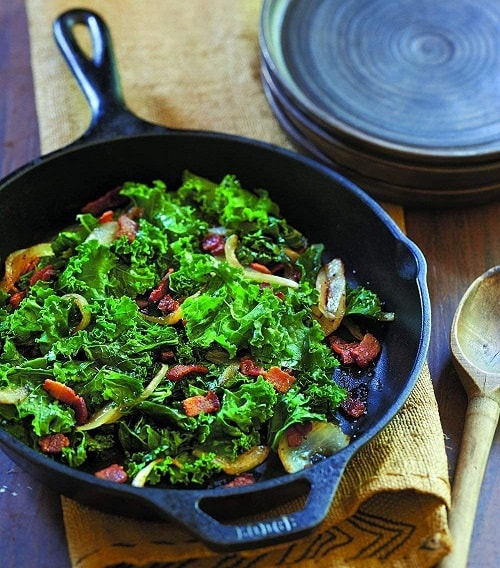 $29.90 | (was , now off)
This gift is must have in any home chef's kitchen; a cast iron skillet! Home chef's either love their cast iron pan or just don't have one yet. Cast iron pans can really transform food to a whole new level that only putting one to good use can describe. A well seasoned cast iron is versatile, dependable and most of all is the most durable piece of cookware any home chef could have in their kitchen.
---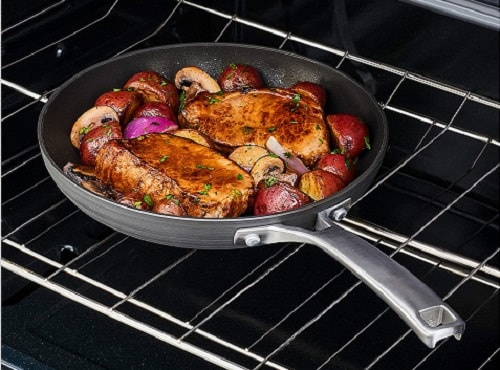 $61.07 | (was , now off)
Sauté pans are great to have in any home kitchen! Busy home chefs and foodies can easily cook an entire meal in a single sauté pan if they wanted to. From preparing pasta sauce, to searing steaks and stir fry, this sauté pan can do it all; just adjust the heat and start cooking.
---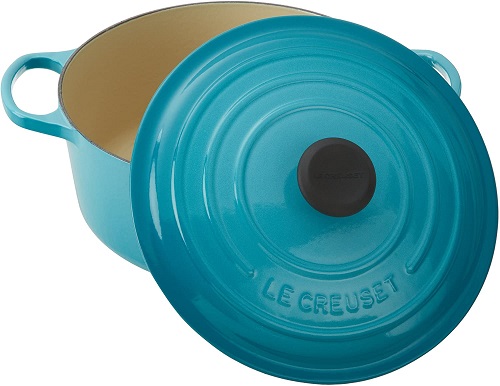 $419.95 | (was , now off)
If your home chef doesn't have a dutch oven yet, skip all the rest and get The Mother Huddle's favorite; a Le Creuset. This particular dutch oven is super easy to use with no seasoning required. With proper care, a Le Cresuset can last a lifetime. Buyer beware: this gift will be hard one to top next year.
---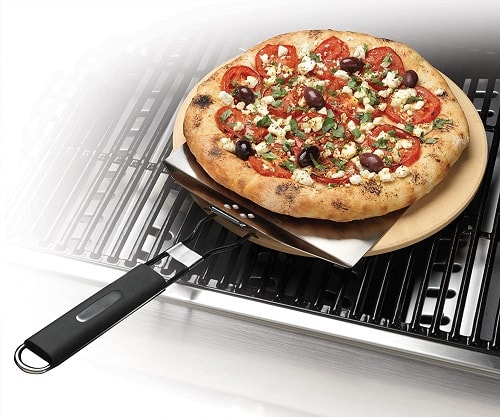 $31.99 | (was $39.99, now 20% off)
Is your home chef or foodie a huge fan of pizza? Consider giving them a pizza grilling set! This is a bit of a novelty gift, but pizza fans will love how it cooks pizzas evenly with the crispy crust you expect from pizzeria pizza. It's designed to be used on a grill, but you can place it in the oven as well.
---